The Top 50 Black Gate Posts in December
The Top 50 Black Gate Posts in December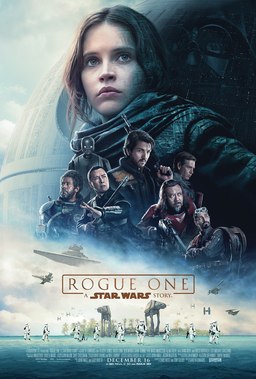 The top article at Black Gate in December was Foz Meadows' "Unempathic Bipeds of Failure," a look at the relationship between fiction and politics, which was read over 4,000 times in a scant handful of days here, before moving to its permanent home at Amazing Stories.
The second most popular blog post last month was Derek Kunsken's enthusiastic film review for Star Wars: Rogue One, "I Am One With the Force and the Force Is With Me," which I edited and posted with my eyes closed in case it had any spoilers. Just to prove he's a master of all media, Derek placed a second article in the Top Ten this month: "Hammers, Chemo and Disapproving Dads: Marvel's Thor."
Rounding out the Top 5 this month were Fletcher Vredenburgh, with a fascinating piece on why he reads what he does, "Why Swords & Sorcery?": our nostalgic survey of classic horror comics of the 1970s, "For the Love of Monster Comics;" and Martin Page's tips for achieving authenticity in historical fantasy, "Truth in Historical Fiction."
Coming in at number six was our look at the Top BG article in November, followed by the latest installment in James McGlothlin's ongoing series on Del Rey's seminal Classic Science Fiction line, The Best of Henry Kuttner. Ryan Harvey nabbed the #8 slot with his round-up of Marvel Studios' recent string of hits, "With Doctor Strange Behind Us… My Ranking of the Marvel Studios Films."
Finishing up the Top Ten was our latest Tale of Two Covers, a comparison of Alan Baxter's Crow Shine and Sarah Remy's The Bone Cave.
The complete list of Top Articles for December follows. Below that, I've also broken out the most popular overall articles, online fiction, and blog categories for the month.
The Top 50 Black Gate posts in December were:
There were plenty of older articles popular last month as well. The 25 most popular blog posts written before December were:
The Top Black Gate Online Fiction features were:
The top categories last month were:
The Top 50 Black Gate blog posts in November are here, and you can see all 104 posts we made in the month of December here.