How to Write a Dungeon Crawl (in Actual Fiction and Not a Tabletop Game!)
How to Write a Dungeon Crawl (in Actual Fiction and Not a Tabletop Game!)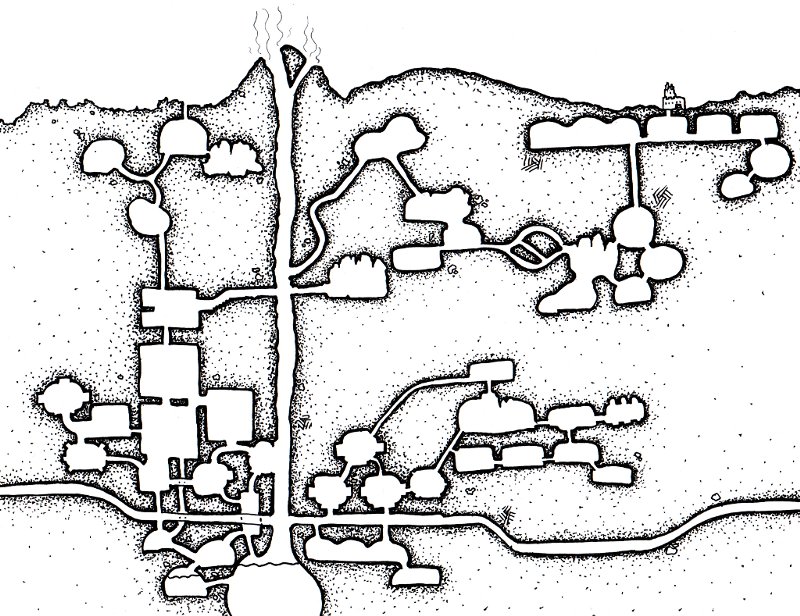 It's still a goto for roleplayers, you see the equivalent in movies, but extended dungeon crawls are rare in genre fiction.
Even when you go back to Dungeon and Dragons' literary roots, you don't really find proper dungeon stories!
Conan generally offers up 1-2 room complexes, e.g. in Robert E. Howard's classic tale "God in the Bowl." Tolkien uses mega dungeons, but with narrative summary and — unless they are really just an underground battlefield — only limited denizens. Clark Ashton Smith's Seven Geases  is close to a dungeon in setting, but in form is a quest story that happens to be underground.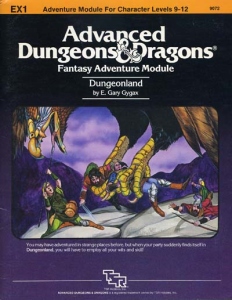 What makes a dungeon fun to play through — a series of puzzles and tactical or diplomatic challenges — just doesn't automatically make it fun to read about, or easy to write. And the physical drama that works on screen — Indiana Jones stuff with narrow escapes and trundling rocks — doesn't generate enough wordcount, and can only be visceral for so long.
Even so, it can be done, and modern writers do it and — of course — I've been pulling apart good examples to see how and why they work…
Several modern writers have pulled off extended dungeons crawls or similar. Just to name a few random examples: Paul S Kemp's exquisite Egil and Nix stories are actually about professional dungeoneers in a Sword and Sorcery world. The climax to  Michael J Sullivan's wonderful Riyria Chronicles entails an underground adventure.  And Kenneth Oppel's wonderful Steampunk YA Skybreaker takes us exploring a drifting mega-zeppelin.
Taking them and others together, and without spoilers, here's what makes a literary dungeon adventure work.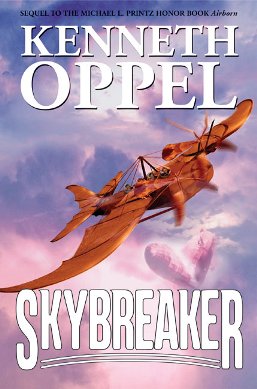 1. High Personal Stakes
Like in all adventure stories, you need high enough stakes, and these need to be personal to the characters and engaging to the reader.  Wealth or knowledge isn't enough unless each is a means to ends with which we can empathize.
For example, say the protagonist wants money to buy his mother out of serfdom (Did you hear that, Anakin?), the best friend wants to be able to afford an inn back home so she can marry the girl of her dreams, and the sorceress wants  to gain hidden knowledge so she can prove herself as good as all the male sorcerers that have barred her entry into their patriarchal guilds.
2. Dungeoneer Factions
The characters need conflicting practical objectives, perhaps with the protagonist pulled between them.
So perhaps the protagonist and his best friend just want to grab some loot and go home. The sorceress wants to explore and learn. Oh, and she's become the love interest. Meanwhile the local guide is scheming to do a runner with the party's funds and has no intention of getting any deeper into the complex of tunnels.
For added points, throw in a murderously rival party so as to add a ticking clock and perhaps enable the good guys to use what they've discovered so  far in order to play cat and mouse.
3. Central Significant Mystery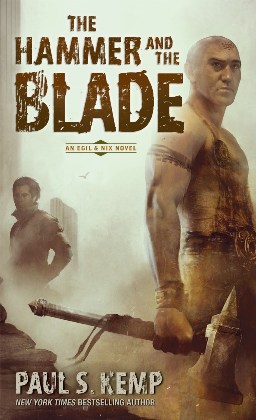 Finally, the dungeon itself has to be more than just a series of cool traps and challenges with a prize at the end.
Yes of course it has to make sense within the logic of the story world — that goes without saying. However, the best literary examples also present a mystery, ideally one that's important to the story but also vital to surviving the dungeon.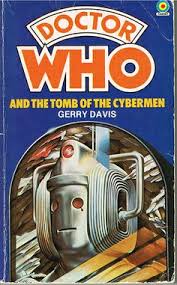 For example,  the dungeon appears to be a tomb but there's something not quite right about it. In reality, it's a containment unit for an undead oracle to whom the builders wanted occasional access. Working that out could be vital not just to the bigger story, but also to the survival chances of the dungeoneering party when they finally locate the sarcophagus. 
* * *
So high personal stakes, dungeoneer factions, and significant mystery…
Oddly, all this means that the likes of Conan and Cugel need not apply… or at least not if they want to go solo. Amoral rogue-types just don't have the personal stakes to sustain more than a chapter of dungeoneering on their own; they need other people to provide the human drama.
There's certainly a pay-off between these factors. Paul S Kemp, for example, has a dungeon sequence where the party are unified and there's no immediate pursuit, but Egil and Nix have pressing personal stakes and the dungeon's mystery is intriguing.
Even so, I think the really memorable literary dungeon crawls have all three. The one that's stayed with me for thirty years is the old Gerry Davis novelisation of Dr Who and Tomb of the Cybermen. It's got it all — high personal stakes, divided party and central, sinister, significant mystery.
What have you read that you'd rate as a good dungeon crawl?
---
M Harold Page is the Scottish author of works such as Swords vs Tanks (Charles Stross: "Holy ****!"). For his take on writing, read Storyteller Tools: Outline from vision to finished novel without losing the magic. (Ken MacLeod: "…very useful in getting from ideas etc to plot and story." Hannu Rajaniemi: "…find myself to coming back to [this] book in the early stages.")