Black Gate Nominated for a World Fantasy Award
Black Gate Nominated for a World Fantasy Award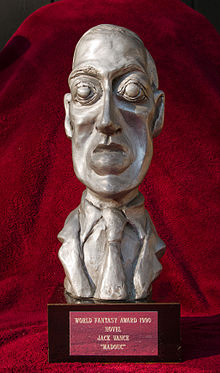 The 2016 World Fantasy Awards Ballot, compiled by the voting attendees of the World Fantasy Convention, has just been released. And I'm very pleased to note that several contributors to Black Gate feature prominently, including:
Long Fiction — "Farewell Blues," Bud Webster (BG blogger and poetry editor)
Short Fiction — "Pockets," Amal El-Mohtar (BG blogger)
Collection — Bone Swans, C.S.E. Cooney (BG website editor)
Special Award, Nonprofessional — John O'Neill, for Black Gate
This is a tremendous honor for Black Gate, and for me personally. The awards will be presented at the World Fantasy Convention in Columbus, Ohio, on October 30th. I hope to see you there.
The winners in every category are selected by a panel of judges. Here's the complete list of nominees, with links to our previous coverage:
Novel
The Buried Giant, Kazuo Ishiguro (Knopf)
The Fifth Season, N.K. Jemisin (Orbit)
Uprooted, Naomi Novik (Del Rey)
Savages, K.J. Parker (Subterranean)
The Chimes, Anna Smaill (Sceptre)
A Head Full of Ghosts, Paul Tremblay (Morrow)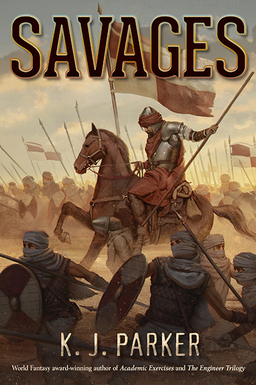 Long Fiction
The Unlicensed Magician, Kelly Barnhill (PS)
"The Pauper Prince and the Eucalyptus Jinn," Usman T. Malik (Tor.com 4/22/15)
"Guignol," Kim Newman (Horrorology)
"Waters of Versailles," Kelly Robson (Tor.com 6/10/15)
"Farewell Blues," Bud Webster (F&SF 1-2/15)
Short Fiction
"The Neurastheniac," Selena Chambers (Cassilda's Song)
"Pockets," Amal El-Mohtar (Uncanny 1-2/15)
"The Heat of Us: Notes Toward an Oral History," Sam J. Miller (Uncanny 1-2/15)
"The Deepwater Bride," Tamsyn Muir (F&SF 7-8/15)
"Hungry Daughters of Starving Mothers," Alyssa Wong (Nightmare 10/15)
Anthology
The Doll Collection, Ellen Datlow, ed. (Tor)
Black Wings IV, S.T. Joshi, ed. (PS)
She Walks in Shadows, Silvia Moreno-Garcia & Paula R. Stiles, eds. (Innsmouth Free Press)
Cassilda's Song, Joseph S. Pulver, Sr., ed. (Chaosium)
Aickman's Heir's, Simon Strantzas, ed. (Undertow)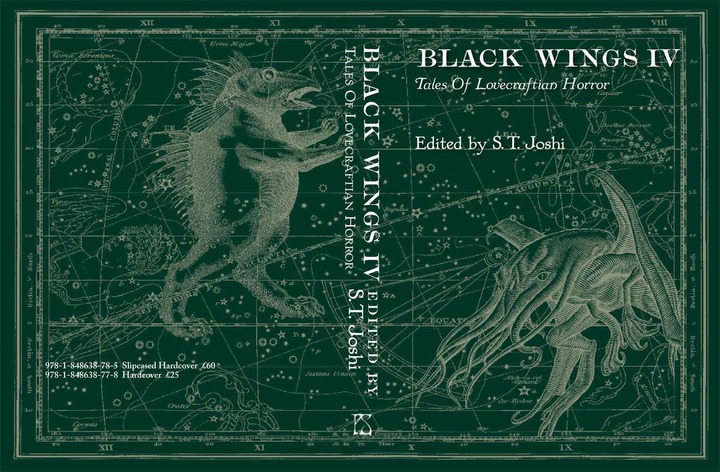 Collection
Bone Swans, C.S.E. Cooney (Mythic Delirium)
Leena Krohn: Collected Fiction, Leena Krohn (Cheeky Frawg)
Skein and Bone, V.H. Leslie (Undertow)
Get in Trouble, Kelly Link (Random House)
Reality by Other Means: The Best Short Fiction of James Morrow, James Morrow (Wesleyan)
You Have Never Been Here, Mary Rickert (Small Beer)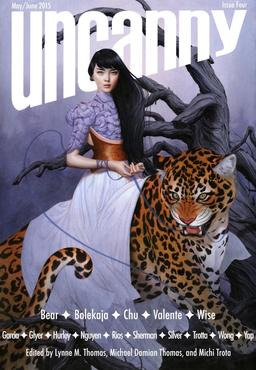 Artist
Richard Anderson
Galen Dara
Julie Dillon
Kathleen Jennings
Thomas S. Kuebler
Special Award – Professional
Neil Gaiman, Dave Stewart, & J.H. Williams III, for The Sandman: Overture (Vertigo)
Stephen Jones, for The Art of Horror (Applause Theatre & Cinema)
Robert Jordan, Harriet McDougal, Alan Romanczuk, & Maria Simons, for The Wheel of Time Companion (Tor)
Joe Monti, for contributions to the genre
Heather J. Wood, for Gods, Memes and Monsters: A 21st Century Bestiary (Stone Skin Press)
Special Award – Nonprofessional
Scott H. Andrews, for Beneath Ceaseless Skies
Jedediah Berry & Eben Kling, for The Family Arcana: A Story in Cards (Ninepin)
John O'Neill, for Black Gate
Alexandra Pierce & Alisa Krasnostein, for Letters to Tiptree (Twelfth Planet)
Lynne M. Thomas & Michael Damian Thomas, for Uncanny
Helen Young, for Tales After Tolkien Society
Congratulations to all the nominees! We hope you all win.
See the 2015 winners here, and the complete list of last year's nominees here. And read the complete list of previous nominees at the World Fantasy Convention website.