Urban Fantasy Corner: New Year, New Books
Urban Fantasy Corner: New Year, New Books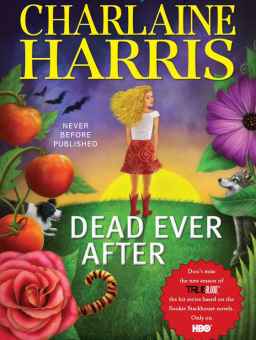 With the arrival of the New Year, there are a lot of great titles on the horizon! Titles I would really like (hint, hint) to get my hands on. Here are three it's particularly difficult to wait for.
Dead Ever After by Charlaine Harris.
Dead Ever After is book thirteen, and the final installment in the Sookie Stackhouse series. Love it or hate it, the end is here.
It sparked a T.V. show, HBO's True Blood, and became a best-selling series. Both followed heroine Sookie through her misadventures of the supernatural nature. The last installment will hopefully provide the happily ever after this fan is craving.
There are secrets in the town of Bon Temps, ones that threaten those closest to Sookie—and could destroy her heart….

Sookie Stackhouse finds it easy to turn down the request of former barmaid Arlene when she wants her job back at Merlotte's. After all, Arlene tried to have Sookie killed. But her relationship with Eric Northman is not so clearcut. He and his vampires are keeping their distance…and a cold silence. And when Sookie learns the reason why, she is devastated.

Then a shocking murder rocks Bon Temps, and Sookie is arrested for the crime.

But the evidence against Sookie is weak, and she makes bail. Investigating the killing, she'll learn that what passes for truth in Bon Temps is only a convenient lie. What passes for justice is more spilled blood. And what passes for love is never enough…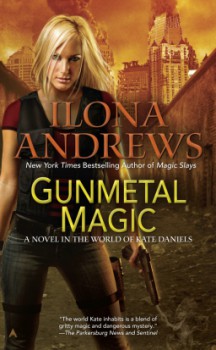 Dead Ever After will be published by Ace on May 7, 2013. It will be 336 pages and available for $27.95 in hardback and $14.99 in digital format.
[Click on any of the images for larger versions.]
Magic Rises by Ilona Andrews.
Magic Rises is book six in the Kate Daniels series. In 2012, the husband and wife author team put out a side book to the main series, Gunmetal Magic.
In 2013, we get new attention to heroine Kate's story. The series is set in an alternate Atlanta, where magic and technology have collided.
A description and final cover have yet to be released.
Magic Rises will be published by Ace on July 30, 2013. It will be available for $7.99 in Mass Market Paperback and digital formats.
Blood Oranges by Kathleen Tierney.
Kathleen Tierney is the pen name for Caitlín R. Kiernan. Blood Oranges sounds like a change from Kiernan's usual work.
I enjoy Kiernan's work regardless, and cannot wait to see how it turns out.
My name's Quinn. If you buy into my reputation, I'm the most notorious demon hunter in New England. But rumors of my badassery have been slightly exaggerated. Instead of having kung-fu skills and a closet full of medieval weapons, I'm an ex-junkie with a talent for being in the wrong place at the right time.

Or the right place at the wrong time. Or…whatever.

Wanted for crimes against inhumanity I (mostly) didn't commit, I was nearly a midnight snack for a werewolf until I was "saved" by a vampire calling itself the Bride of Quiet. Already cursed by a werewolf bite, the vamp took a pint out of me too.

So now…now, well, you wouldn't think it could get worse, but you'd be dead wrong.
Blood Oranges will be published by Roc on Feb. 5, 2013. It will be 288 pages and available for $16.00 in paperback and $9.99 in digital formats.