My Three-Year, 150th Post Anniversary . . . vs. The Giant Robots
My Three-Year, 150th Post Anniversary . . . vs. The Giant Robots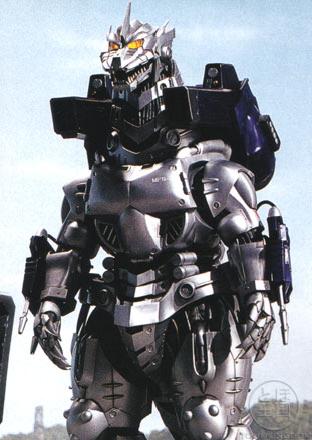 Three years ago this week I posted my fist official article on the new Black Gate blog. I was one the original seven bloggers who answered John O'Neill's call to make Black Gate online a place people wanted to visit again and again.
Yes, seriously: there were only seven bloggers at the start, one for each day. At one point, we may have dipped down to three. Those were strange days.
And I'm still here after all those years, at the Tuesday spot. And not only is it my three-year anniversary this week, but this post is my one hundred and fiftieth. No, I didn't plan these two anniversaries to coincide. In fact, if you do the math, this means that over the past three years I failed to meet the weekly Tuesday post five times. I'm sorry, but some things just happen — like giant monster attacks. (Well, I wish; I tried that as an excuse at my old day job, but it didn't work.)
I wasn't a newcomer to Black Gate's website when I started the weekly spot. Before the site became a blog with a rotating team, I wrote a few articles on request for John O'Neill. I finished a series on Clark Ashton Smith that I started on another website, and those articles still get good hits: (Part I, Part II, Part III, Part IV.) I also penned a long analysis of the two version of Poul Anderson's The Broken Sword, a piece I'm still proud of.
But it was my 25 November 2008 review of Conan the Raider that marked my first "Tuesday Blog Post." This apparently unambitious start was actually a tip of the hat to the series that got me noticed as a blogger in the first place: reviews of Conan pastiches.
The short version: I started putting up long reviews of the Tor Conan novels at the forums on the official Conan website. This attracted the attention of the esteemed Mr. John C. Hocking, author of one of the better Conan novels from Tor, Conan and the Emerald Lotus. He in turn brought me to the attention of Howard Andrew Jones, and when Howard moved over to join the Black Gate crew as Managing Editor, he asked me to come along to write for the website. Things then snowballed. Now Howard and I have the same agent. And this happened because I was screwing around on a Conan website in 2003 while bored out of my mind at my commodities brokerage job.
It's been a tremendous trip. I've gone from a fan blogger to a published professional writer in that time. I've met amazing people and found the link into the world of fantasy and science-fiction writing that before was only a dream of a kid who read too much. And I also discovered that the phrase "Hercules vs. the Giant Robots" is search engine gold.

I still have no idea why my review of the awful Lou Ferrigno Hercules movie has become one of the mainstays of the website, getting in the top ten most popular posts list every month since I put it up in August 2009. Writing it was a lark, but I imagined it would get attention for a few weeks and then sink. It's sort of embarrassing that it still beats everything else I post here.
Looking back at that review, however, it was a turning point for me at Black Gate. Soon after my Hercules experience, I posted a lengthy overview of the first season of The Twilight Zone for the show's Fiftieth Anniversary. That also turned into a big success for me. I suddenly started to see that I was more a media reviewer than a fantasy history writer, which is what I first thought would be my niche on the site. Now, instead of the academic author, I'm the movie review joker who likes musing over the mistakes of bad Robin Hood movies, rejoicing geekily over the greatest Dracula flick ever, telling you how much he loves Captain America, and loves beating up terrible remakes of John Carpenter films. Hey, somebody has to do it.
To conclude this bit of self-endorsement — and amazement that I've stuck to this position longer than most day jobs I've held — I'll tell you which is my favorite of all my Black Gate posts . . . one that still gets a decent amount of hits. It's my overview of the 1980 TV movie The Return of the King. This is an article that says everything that I wanted it to say, and it's the most in-depth treatment of this unusual movie that I've seen anywhere. I'm proud of that. Where there's a whip there's a way.
(I also like my 1977 Hobbit follow-up. The film isn't as weird and grandly fun to write about, however — even if it is a much better movie.)
Okay, let's get moving on the next three years.
---
Ryan Harvey is a veteran blogger for Black Gate (didn't I just go over that?) and an award-winning science-fiction and fantasy author. He received the Writers of the Future Award in 2011 for his short story "An Acolyte of Black Spires," and has two stories forthcoming in Black Gate and a number of ebooks on the way. He also knows Godzilla personally. You can keep up with him at his website, www.RyanHarveyWriter.com, and follow him on Twitter.