Great Gift Ideas For Geeks and Science Fiction and Fantasy Fans
Great Gift Ideas For Geeks and Science Fiction and Fantasy Fans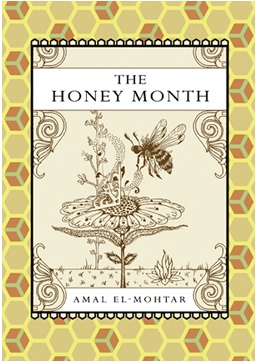 I love being interviewed.  Especially on weeks when Jack Nicholson isn't talking to the press.  I tell my wife, "I was interviewed more often than Jack Nicholson this week."
Alice is rarely impressed. "I don't like Jack Nicholson," she tells me. But I keep it up, in the hopes that it will win me some lovin'.
I was interviewed by SF Signal for their regular Mind Meld column, along with people less famous than me, like Jeff VanderMeer, Kristine Kathryn Rusch, Mike Resnick, Martha Wells, David B. Coe, Jaym Gates, Brenda Cooper, Mike Brotherton, A. Lee Martinez, and other international celebrities and rock stars like that.  The topic was Great Gift Ideas For Geeks and Science Fiction and Fantasy Fans, and here's what that VanderMeer guy said about some book about honey by Amal El-Mohtar:
The Honey Month – This beautifully illustrated volume of short fictions and poems takes as its inspiration the author's tasting of 28 different kinds of honey, one per day. Each tasting leads to a different literary creation, but she begins each entry by describing the honey in terms that will be familiar to wine connoisseurs. To top it all off, Oliver Hunter's finely rendered color illustrations make encountering such rich, heady prose even more delightful…. The book's a slim 73 pages for a reason: like the honey described, any more and it would be too rich for most readers. As it stands, however, The Honey Month is the perfect length, and the perfect gift.
I tried to buy a copy of The Honey Month from Amal at Wiscon, but she wouldn't sell it to me (I think because I was more famous than her). Now that she's had a book blurbed by VanderMeer and done, like, the most popular interview in the history of Black Gate, I expect all that to change. And maybe a brother can buy a simple book, know what I'm sayin'?
You can read the complete SF Signal article here.