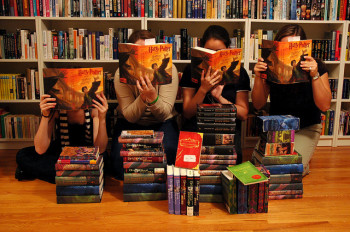 As I mentioned in a recent post, I just finished teaching a creative writing course. Most of my students were college sophomores. None were creative writing majors. To cut a successful swath through my class, they had to write a short story, a poem, and a short play — and then revise each one multiple times. In order to bring a proper perspective to their efforts, I forced them (at dagger point) to read a great many examples of each form.
Thus ends the exposition. Now for the drama!
At the tail end of the semester, I asked my students to rank each reading on a five point scale, with one being exceptional and five a yawner. Imagine my surprise when I discovered that without exception, it was the fantasy and horror offerings on my syllabus that drew the strongest responses.
What can account for this?
My answer: J.K. Rowling.
---