New Treasures: Skallagrim – In the Vales of Pagarna by Stephen R. Babb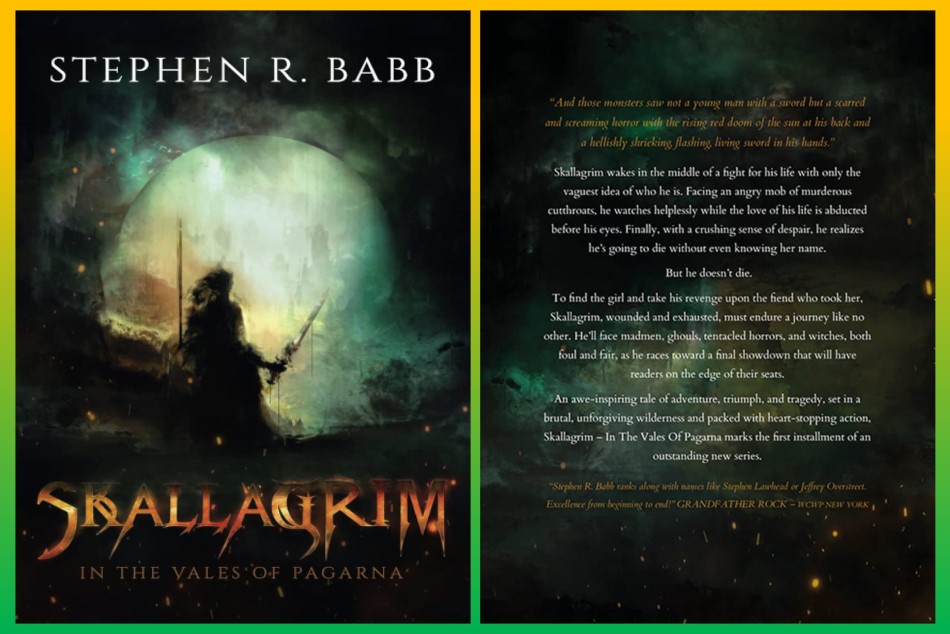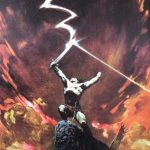 Experience Skallagrim – In the Vales of Pagarna by Stephen R. Babb in all its forms. This post covers everything to get you hooked, from a summary, review, excerpts, and links to the complementing albums from Glass Hammer. Reading Skallagrim feels like you are a witness to the live version of Frazetta's "Against the Gods" painting! You actually witness a hero grab a sword from the sky.
The opening scene poses a set of mysteries as the titular protagonist is brutally attacked in the streets of Archon, the Dreaming City. He loses his memory during the struggle, by wounds or sorcery, so the hero and the reader want to know: Why Skallagrim in a melee? Who is he, really? Why does he feel protective over a maiden kidnapped during the conflict? Why are multiple sorcerers after him? Why the hell can he grab a sentient, screaming sword that materializes from a sudden storm?
The rest of the book unravels these questions, as Skallagrim races against time to save the mystery maiden. He'll wrestle with eldritch, chthonic creatures, a herd of ghouls, a few necromancers, and an assassin. As Skallagrim unearths the weird history of Andorath's Southern Region, we get to learn about it as he battles. The book stands alone, but did you know that Stephen R. Babb has been a progressive rocker and theatrical-album-leader for thirty years (more on Glass Hammer below!). Poems and lyrics infuse the prose. For the full effect, readers should listen to the complementary Skallagrim albums. These are not Audio Books. These are thematic rock sets chronicling Skallagrim's heroic journey.  Embedded below are the opening songs to (1) and (2).  Listen to these!  Babb is creating a rich world here.