Beauty and Nightmares on Aliens Worlds: Interviewing C. S. Friedman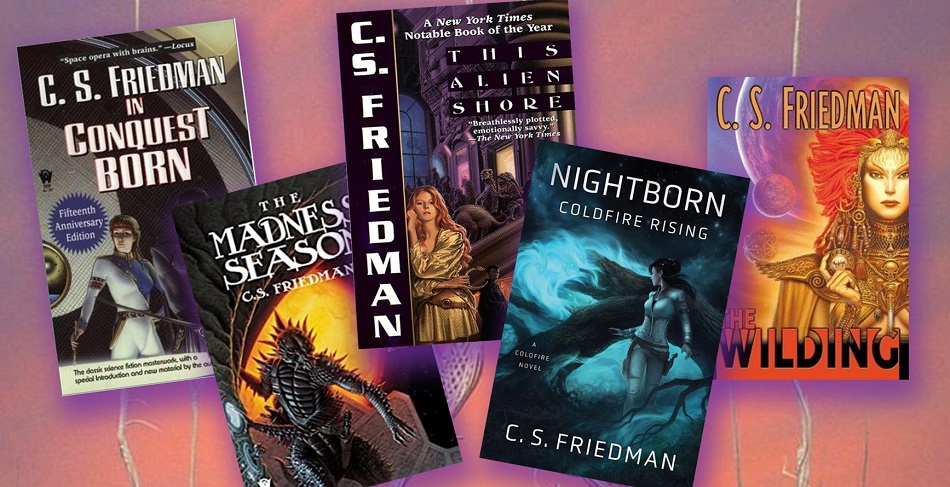 We have an ongoing series at Black Gate on the topic of "Beauty in Weird Fiction" where we corner an author and query them about their muses and methods to make 'repulsive' things 'attractive to readers.' Previous subjects have included Darrell Schweitzer, Anna Smith Spark, Carol Berg, Stephen Leigh, Jason Ray Carney, and John C. Hocking (see the full list at the end of this post).
Inspired by the release of Nightborn: Coldfire Rising (July 2023, see Black Gate's review for more information), we are delighted to interview C.S. Freidman!  Since the late 1990's she has established herself as a master of dark fantasy and science fiction, being a John W. Campbell award finalist and author of the highly acclaimed Coldfire trilogy and This Alien Shore (New York Times Notable Book of the Year 1998).
Let's learn about C. S. Friedman's muses & fears, her experience with art, and tease a future TV series!