Derek Reads Alan Moore's Swamp Thing for the First Time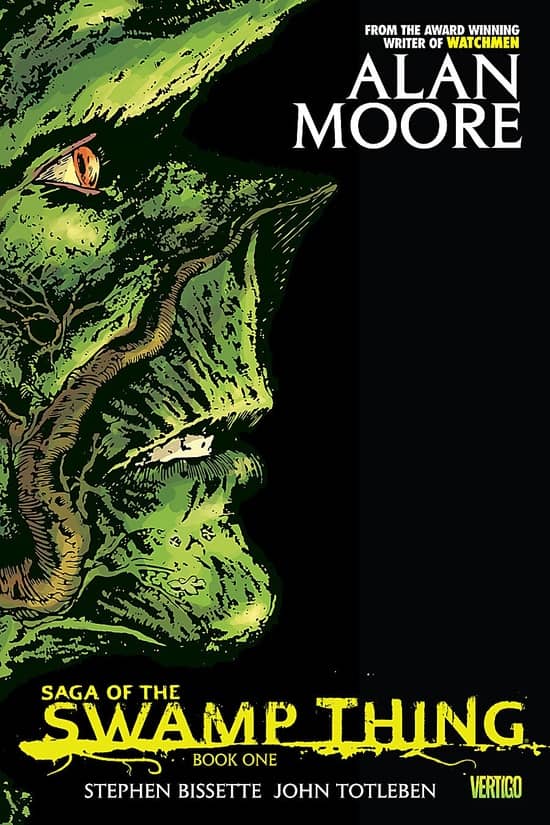 In my continuing effort to cover many of the classic comic runs, this spring, after much reluctance, I went to my public library and took out the first few trades of Alan Moore's Swamp Thing, published by DC comics in the early 1980s and marking the beginning of the British Invasion of comics (which I discussed in a previous post here).
I've talked about Alan Moore's work a few times, like when I recently read Halo Jones for the first time, and when I mused about what a Watchmen-like look at the planetary romance genre might look like, in four parts I, II, III, IV.
I've also talked a bit about horror comics of the 1970s, when I looked at Marvel's Son-of-Satan, and also this spring, I was reading Marvel's Tomb of Dracula for the first time. I'm not going to blog about Tomb of Dracula, but Black Gate's William Patrick Maynard did a 13 part (!) series on it, starting here.
Part of my reluctance in starting Swamp Thing was partly because I was a superhero guy, and second of all, I wasn't really sure what kind of story might be in the offering with a swamp monster. And once in a hotel in Cuba, with nothing else to do, and with nothing else on, I watched about 15 minutes of the Swamp Thing movie, which (a) didn't impress me and (b) was based on pre-Moore material anyway.