When People Say the British Invasion of Comics, What Do They Really Mean?
When People Say the British Invasion of Comics, What Do They Really Mean?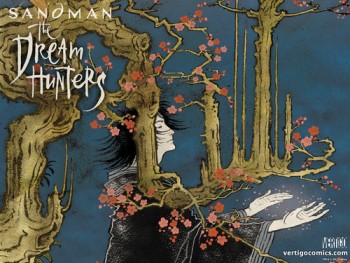 I think it's a truism that either you have no taste as a child (The Golden Age of Science Fiction Is Ages 8-12 Effect) or that you just haven't read enough to be discerning.
I think I've certainly suffered from being 12 as well as not having read enough. There are books and comics I read when younger that don't do anything for me in my forties.
And there are good books and comics whose tropes have been so over-used that they've moved into the cliché.
That all being said, I think some good work was being done in American comics in the 1980s. Chris Claremont, J.M. DeMattis, George Perez, Walt Simonson, John Byrne, Marv Wolfman, Peter David and many others were delivering solid, A-level work. And younger folk like Frank Miller were bringing decidedly different sensibilities and tones to American comics.
I recently read a history of 2000AD (and blogged about it here), and listened to a 2000AD podcast that interviewed Karen Berger, the longtime founder and editor of Vertigo. The podcast is here. It's really good if you're interested in some of the history of the British Invasion from the perspective of one of its architects.
We all know that Brian Bolland (art) and Alan Moore (writing) were among the first British creators trained under the anarchic, irreverent, humorous violence of 2000AD to make big splashes in US comics. Because comics don't give creators bios, we never know where they're from or what they've done in the past, so I'm sometimes surprised at just how many creators invaded.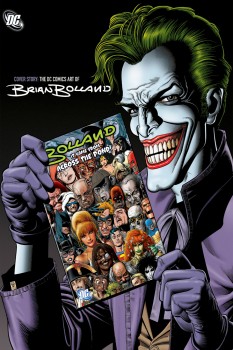 It includes Alan Moore, Neil Gaiman, Grant Morrison, Peter Milligan, Dave Gibbons, Steve Dillon, Warren Ellis, Garth Ennis, Mark Millar, Alan Davis, Paul Neary, John Bolton, Barry Windsor-Smith, Frank Quitely, Bryan Hitch, and many others. We all know that the voice of these British invaders was more mature, sophisticated, and were targeting adults. But that statement is about content and tone and voice and sensibility.
I had never really put two and two together on how the British Invasion changed the industry and the market itself. In the mid-1980s, Karen Berger, then a relatively new editor at DC under Paul Levitz with little pre-employment comic history, and no particular vested interest in superheroes, was given the task of spearheading recruitment of new talent.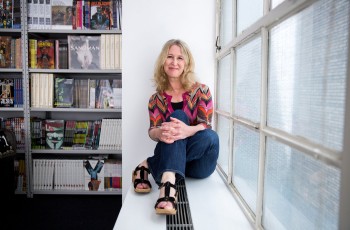 Berger went to the UK a number of times, and brought the talent back. That talent started changing some of the DC titles with decidely different sensibilities. So, at one point, after notching a number of editorial successes under her belt, Berger was offered the chance to found an imprint under DC to make use of all the energy and talent she'd found.
And so in 1993 Vertigo was born. It was basically an R-rated imprint, open to violence, language, sexuality, etc, and due to the interests of both Berger and the creators, it tended in the beginning towards fantasy and horror. It also was one of the first major venues creator-owned work.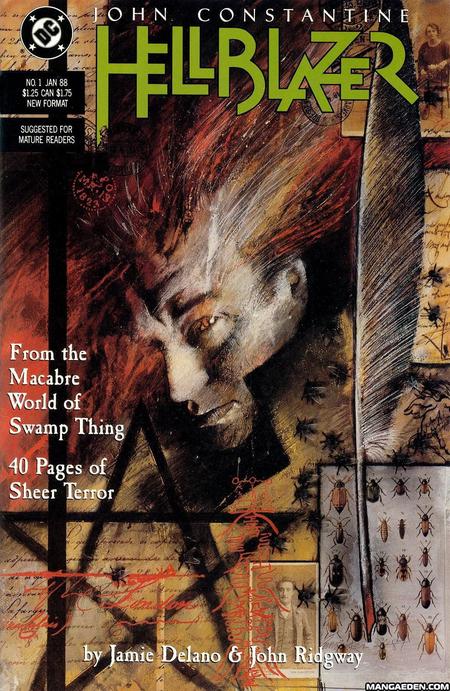 Image Comics of course had been founded a year earlier by Jim Lee, Todd McFarlane, Erik Larsen, Marc Silvestri, Jim Valentino, Whilce Portacio and Rob Liefield, but in the beginning, Image was mostly focused on the creator-owned work of its founders. So Image's impact on the industry as a place where indie creators could go was not yet fully felt.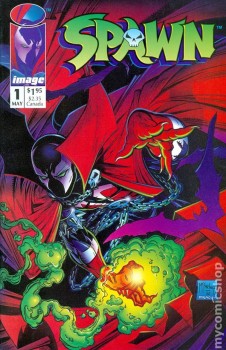 Vertigo was leading that changing business model with Preacher, Y: The Last Man, Fables, Constantine, V for Vendetta, Lucifer, History of Violence, Enigma, Hellblazer, Invisibles, Transmetropolitan, DMZ, and many more.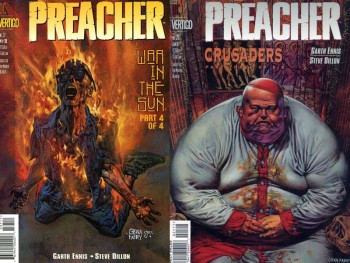 This is not to say that some of the Vertigo titles were not imports from the main DC universe, or that only British creators worked on Vertigo, but the newness of the voices and perspectives, according to Berger, certainly were one of the main contributions of the British Invasion.
But the industry changes begun by Karen Berger, Vertigo and the British Invasion do not stop there. Some of the real profits from Vertigo titles came from trade paperbacks, which were sold not just in comic shops, but in regular bookstores.
This innovation led other publishers to realize they had a bigger market than they thought. And, I wonder how much of the trade paperback idea itself came from 2000AD, which had been doing collections in different forms for quite a while and making good money on them.
The British Invasion is responsible, or triggered a lot more changes, than I had realized before, without even taking into account Mark Millar's work on Marvel's Ultimate Universe which was the aesthetic template for the moveis. The interview with Berger is fascinating and I highly recommend checking it out! Here's the link again!
---
Derek Künsken writes science fiction and fantasy in Gatineau, Québec and is sitting on far more unannounceable news than is good for anyone's blood pressure. That being said, if you follow him @derekkunsken, the news will eventually come out.