A (Black) Gat in the Hand: The Phantom Crook, Ed Jenkins (Erle Stanley Gardner)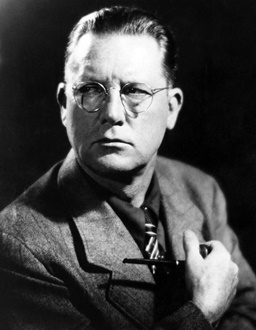 "You're the second guy I've met within hours who seems to think a gat in the hand means a world by the tail." – Phillip Marlowe in Raymond Chandler's The Big Sleep
(Gat — Prohibition Era term for a gun. Shortened version of Gatling Gun)
Erle Stanley Gardner is well-remembered as the creator of Perry Mason, star of over eighty novels, radio and tv. The famed defense attorney (portrayed by Raymond Burr) started out as something of a hardboiled PI in the first ten or so novels before settling into 'lawyer mode.'
And Gardner also wrote thirty novels featuring Bertha Cool and Donald Lam (who you know ALL about from reading this post and this post here at Black Gate!). Gardner was the definition of a prolific pulpster, writing over one million words a year for over a decade: while working as a lawyer!
After many rejections, Gardner finally made the pages of Black Mask (under the name of Charles M. Green). in the December 15, 1923 issue of Black Mask with "The Shrieking Skeleton." His seventh story to make the magazine was "Beyond the Law" and it featured Ed Jenkins, 'The Phantom Crook.'
Jenkins appeared seventy-two times from 1925 to 1943 and made Gardner one of the Black Mask mainstays, alongside Dashiell Hammett, Carroll John Daly and Raoul Whitfield. He brought Jenkins back in the sixties for the short novel The Blonde in Lower Six in Argosy, which was owned by his old friend, Harry Steeger.
Jenkins almost didn't make it to print. In early drafts, Jenkins committed a cold-blooded murder. Assistant editor Harry C. North wrote to Gardner that heroizing such a man wasn't the sort of thing that he felt the magazine should be publishing. The author responded accordingly.
"Hell's Kettle" was the second of a linked trilogy and appeared in the June, 1930 issue of Black Mask. "The Crime Crusher" was included in the May issue and "Big Shot" wrapped things up in July. The June issue also included the fourth and final installment of what became Dashiell Hammet's novel, The Glass Key, as well as Carroll John Day's "Tainted Power," which featured Race Williams and The Flame.