What I'm Watching: June 2021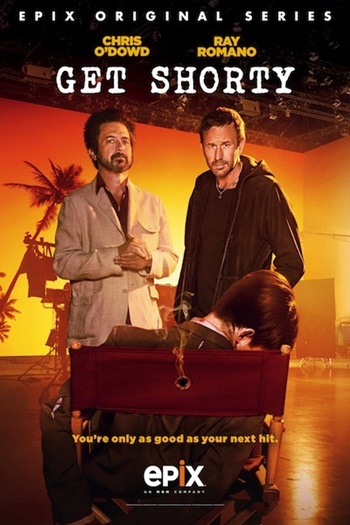 Here we are, almost halfway through June, and I can hear you asking, "Gee, I wonder what Bob has been watching?" Seriously. I can hear it. This isn't just me putting off the hard work of starting up A (Black) Gat in the Hand this week. I watched some stuff for the first time, and revisited a few things.
GET SHORTY
The late Elmore Leonard was a terrific writer. His characters and his dialogue were outstanding. He excelled at hardboiled, and could spice it with humor as needed. 3:10 to Yuma (The original and the remake are fine films) is based on one of his early short stories – the man could write Westerns. My all-time favorite TV show, Justified, sprang from his Raylan Givens short story, "Fire in the Hole."
Leonard has been the source of over two dozen movies and television shows. His 1990 novel, Get Shorty, helped re-launch John Travolta's career. With Gene Hackman, Dennis Farina, Danny DeVito, and Delroy Lindo, it's a great watch. And a highly recommended read!
In the summer of 2017, EPIX launched a ten-episode series starring Chris O'Dowd (who was GREAT in The IT Crowd) and Ray Romano. It's been renewed twice, for a total of twenty-seven episodes. The third season finale aired on November 3, 2019. There has been ZERO noise on whether the show will get another season, or be canceled. Get Shorty is running on radio silence. Kinda odd, really.
I love the book. I love the movie. I like the series. It is not an adaptation of the novel. I would say that it's based on the concept of Leonard's book. In the series, a mob soldier wants something more and ends up laundering his boss' money by producing a historical epic in Hollywood. That's a variation from the book, where a small-time loan shark runs down a skip and forces his way into the movie business while dealing with an unfriendly mobster from back home.