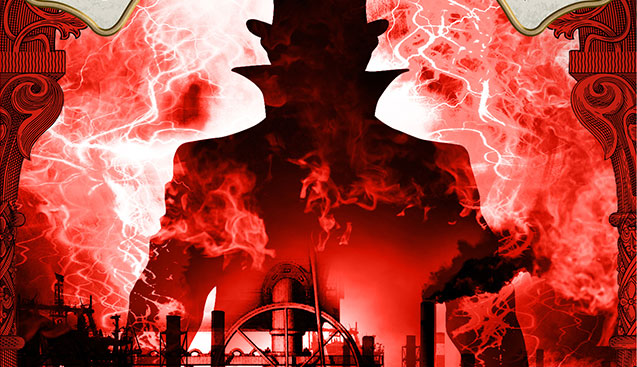 Mark Latham's new novel in The Apollonian Case Files, The Iscariot Sanction, was published by Titan Books on September 20. It's the follow-up to The Lazarus Gate and, in honor of the occasion, the popular Sci-Fi and Fantasy Blog at BarnesandNoble.com has posted a brand new story set in the same world, "The House of the Dead."
Mark Latham's two novels of The Apollonian Case Files, The Lazarus Gate and The Iscariot Sanction, take place in an alternate Victorian Age in which Her Majesty's Empire is under attack by supernatural threats, and only a mystery "gentlemen's club" stands in the way of total oblivion. They're great fun, mixing elements of Sherlock Holmes and H.P. Lovecraft, James Bond and H.G. Wells, with a setting we love spending time in — which is why, in honor of the release of the latest in the series, we're pleased to present an original short story set in the same universe. Enjoy!
Read the complete story here.
---