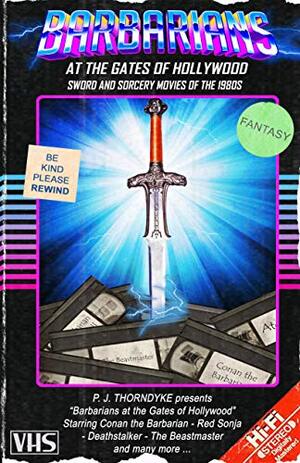 Let me start with a story from when I was fifteen and had yet read only the Lancer Conan the Warrior, but was friends with several serious Conan (and Kull, and Solomon Kane) readers. They learned that Creation Con in Manhattan would include a presentation about the upcoming movie Conan the Barbarian featuring Valeria actress Sandahl Bergman, and they quickly convinced a bunch of us to get tickets. On a Saturday afternoon, we made the drive into the city. My memories of the convention itself are pretty hazy, but the movie preview is etched in my brain. Bergman was beautiful and funny. Any teenage boy would want to see the movie after seeing her. The rest of the presentation, though — woohoo, it stank. It was a slide show, just a batch of lifeless stills that, if they didn't kill our enthusiasm for the movie, they definitely dimmed it. Nonetheless, we all saw it as soon as we could.
All these years later, I can't speak to how my friends felt, but I hated the movie. I just rewatched it and now, having read all of Howard's original stories several times, I hate it even more. But that's a conversation for another day. My opinion, sadly, didn't matter, and Conan the Barbarian became a cult success, helped make Arnold Schwarzenegger a star, and set the stage for an explosion of barbarian-themed movies. It's that eruption of films starring loin-clothed, overly-muscled warriors that is the subject of  Barbarians at the Gates of Hollywood by P.J. Thorndyke.
When I stepped back from reviewing at Black Gate (almost two years ago — holy shlamoley!) I knew there could always be something to lure me back. Clearly, John O'Neill knew what that something was when he saw it. He e-mailed me a copy of Barbarians at the Gates of Hollywood, I scanned it and immediately knew I had to read it.  It opens with a solid history of sword & sorcery and closes with a brief explanation of why the film genre died. The heart of the book are synopses of dozens, if not all, of swords and sorcery movies of the eighties. If you've ever had any interest in movies like Thor the Conqueror or how Richard Corman came to produce such fare as Deathstalker II: Duel of the Titans in Argentina, this is the book for you.
---