Goth Chick News: Fantasticland Is Well… Fantastic
Goth Chick News: Fantasticland Is Well… Fantastic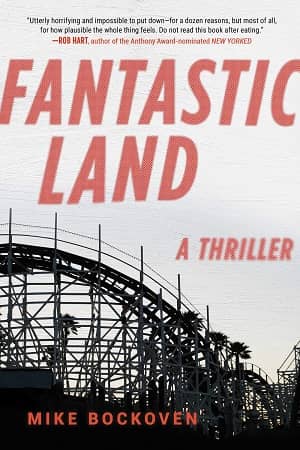 A couple months back, before the insanity of "the season" got into full swing, my Amazon account hit on an incredibly spot-on recommendation. Under the " you might like" section was a book I had not come across previously; Fantasticland by Mike Bockoven. I opted for the audio book, as the description made it seem like a fine way to spend my daily hellacious commute in Chi-town traffic.
Since the 1970s, FantasticLand has been the theme park where "Fun is Guaranteed!" But when a hurricane ravages the Florida coast and isolates the park, the employees find it anything but fun. Five weeks later, the authorities who rescue the survivors encounter a scene of horror. Photos soon emerge online of heads on spikes outside of rides and viscera and human bones littering the gift shops, breaking records for hits, views, likes, clicks, and shares. How could a group of survivors, mostly teenagers, commit such terrible acts?

Presented as a fact-finding investigation and a series of first-person interviews, FantasticLand pieces together the grisly series of events. Park policy was that the mostly college-aged employees surrender their electronic devices to preserve the authenticity of the FantasticLand experience. Cut off from the world and left on their own, the teenagers soon form rival tribes who viciously compete for food, medicine, social dominance, and even human flesh. This new social network divides the ravaged dreamland into territories ruled by the Pirates, the ShopGirls, the Freaks, and the Mole People. If meticulously curated online personas can replace private identities, what takes over when those constructs are lost?

FantasticLand is a modern take on Lord of the Flies meets Battle Royale that probes the consequences of a social civilization built online.
Fantasticland might end up at the top of my 2019 reading list. As a frequent visitor to Disney World in Florida, the parallels are entirely obvious, though Disney is presented as a competitor to Fantasticland.
The story is biting social commentary which explores themes we have all thought about – what would happen if our technology-rich environment was suddenly gone? It probes the prejudices, harassment and bullying that is all too frequent in today's headlines, but pushes each to its most horrifying extreme. For me, it was all the more terrible taking place, as it was, against a backdrop that was the antithesis of all things negative; "where fun is guaranteed."
If you're a fan of novel World War Z by Max Brooks, then you'll appreciate the format Bockoven chose for Fantasticland. It's presented as a series of interviews with survivors some years after the events themselves conducted by a researcher.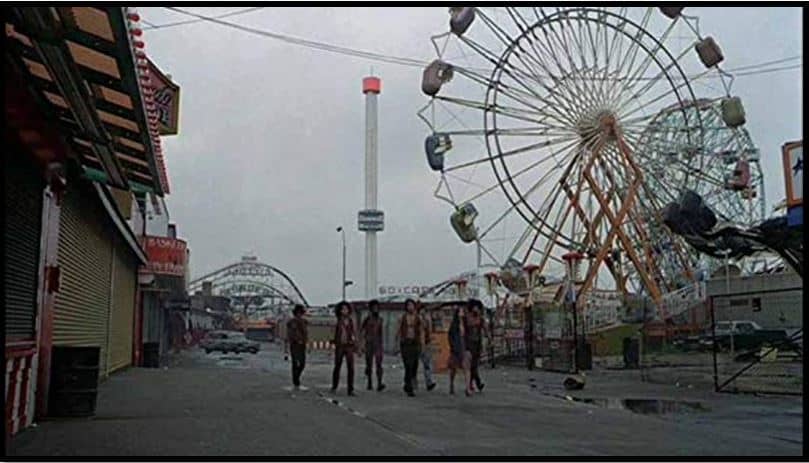 Through the individual stories the readers are invited to form their own opinions of what really happened, and what was true vs. lies. That in itself was a fascinating exercise for me as I tried to piece together the facts which were distorted by the storytellers due to memory gaps, personal protection and outright denial of the horrors they participated in.
Fantasticland was published in 2017 so I'm late to this party. But I highly recommend both the novel and its audio performance, which is done by multiple narrators playing the many Fantasticland survivors. Upon doing a bit of research, I was also excited to learn that earlier this year, Andrew Dabb, showrunner for Supernatural on the CW, has optioned Fantasticland with a view to make it a movie.
Have a question or comment? Post it here or drop a line to sue@blackgate.com.