Spanish Castle Magic, Part Four
Spanish Castle Magic, Part Four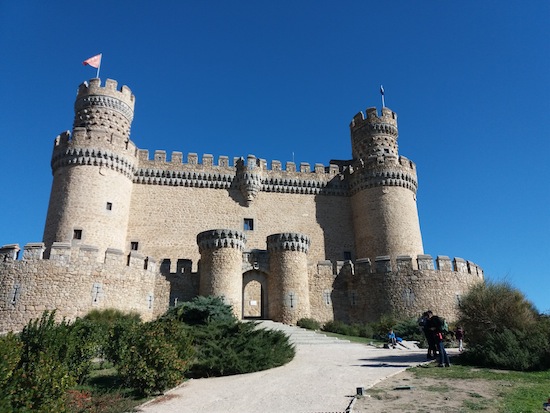 One of the best things about living in Spain is being able to visit the many castles that dot the landscape. Actually it's the food and wine and relatively low cost of living, but the castles are nice too. Not far from Madrid is the Castillo de Manzanares El Real. It was built in 1475 by the I Duque del Infantado, Diego Hurtado de Mendoza, and is billed as one of the "jewels of Spain."
The castle replaced a smaller and less elegant castle in town, and was constructed as both a fortification and a residence. The choice of construction was a bit outmoded, as artillery was already making fortifications such as this one ineffective. Fortunately for the duke, it was never attacked and in fact the family only lived there until 1530.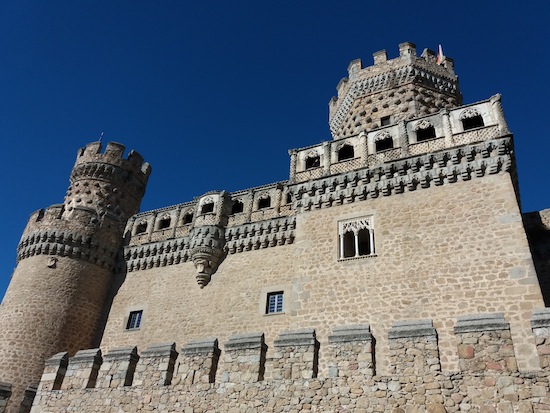 The castle then went through a long period of decline. It was used as a storehouse for a time, and during the Spanish Civil War (1936-39) served as a school and a cinema. It has also featured in several Spanish films.
Now it has been fully restored as a heritage site. The interior has been decorated with 17th century Flemish tapestries, period Spanish furniture, and a small museum tells of the history of the castle.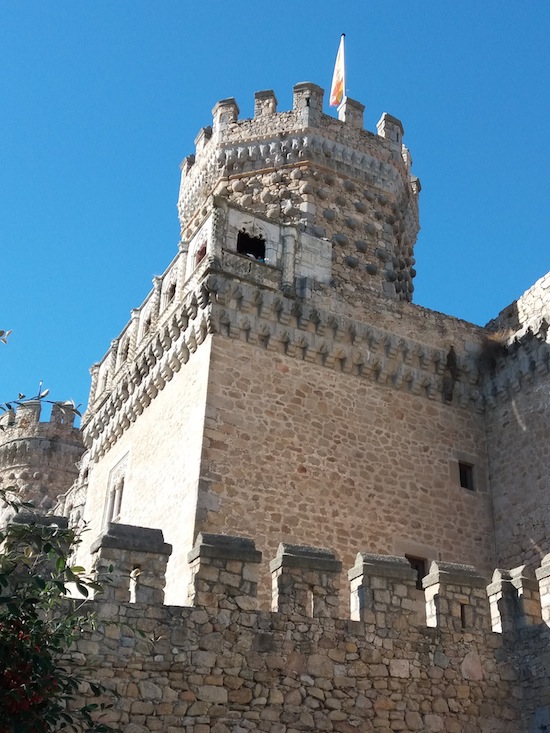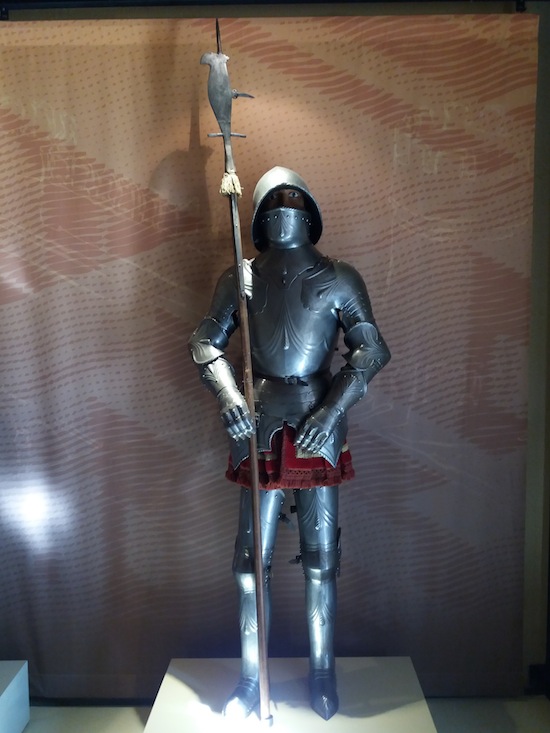 This fellow greets you as you come in. Can anyone name the type of polearm?
The bus to Manzanares el Real takes about an hour from Madrid and makes for a good day trip. Don't forget to pop into the medieval church of Nuestra Señora de las Nieves (pictured below). Also check out the old 15th century fort down the street, which is little more than foundations thanks to being used as raw material for the new castle. It does give a good idea of the basic layout, though. Plus there are some nice local restaurants.
Like Spanish castles? Check out part one, part two, and part three of the series!
Photos copyright Sean McLachlan. More below!

---
Sean McLachlan is the author of the historical fantasy novel A Fine Likeness, set in Civil War Missouri, and several other titles. Find out more about him on his blog and Amazon author's page. His latest book, The Case of the Purloined Pyramid, is a neo-pulp detective novel set in Cairo in 1919. It just won the Kindle Scout program and will be published late in 2017.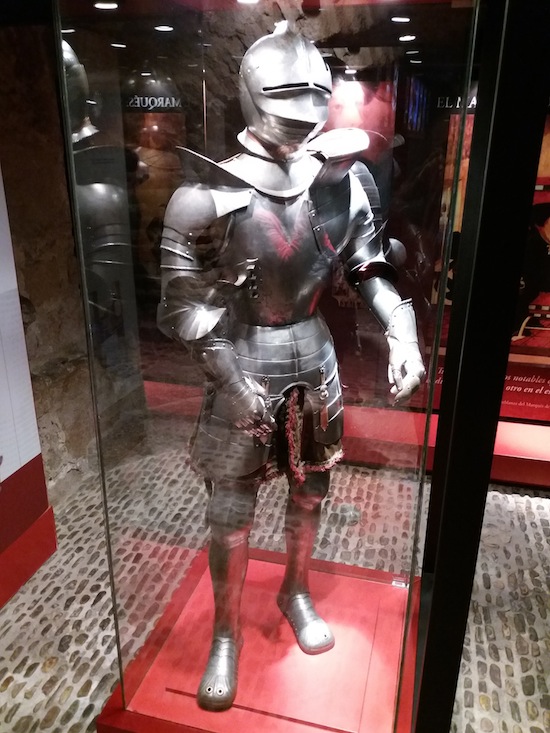 Some jousting armor. Sadly, none of the suits of armor have descriptive labels.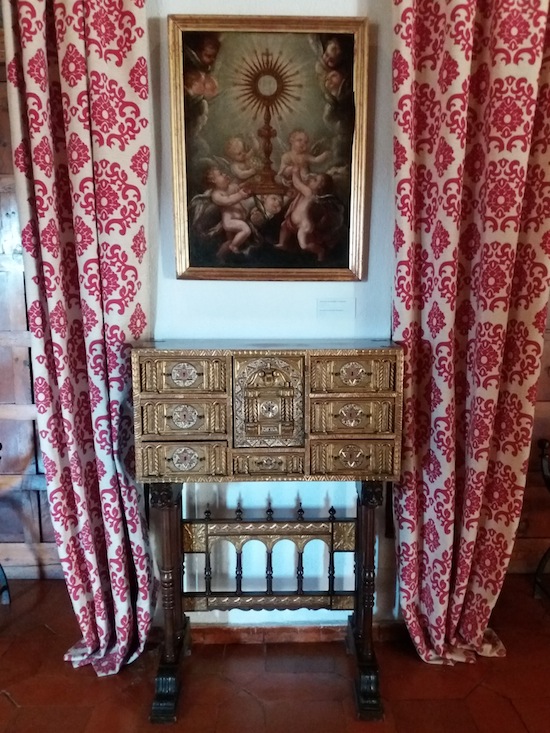 I wouldn't mind this in my living room. A bit old fashioned, but nice.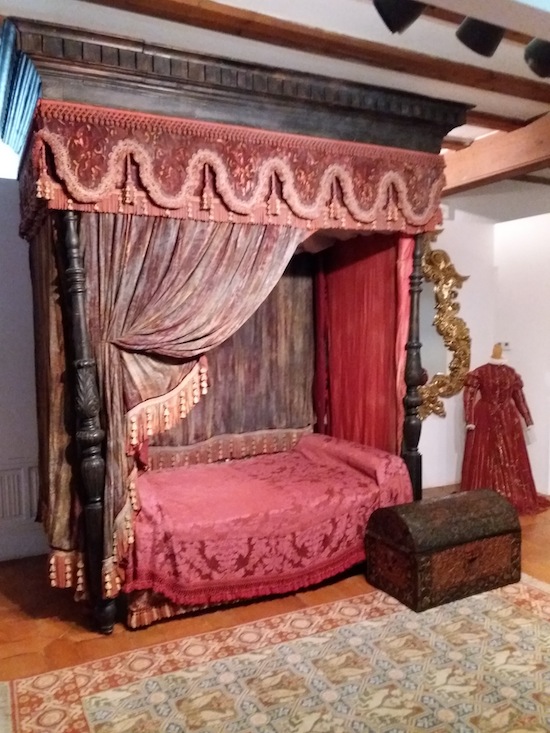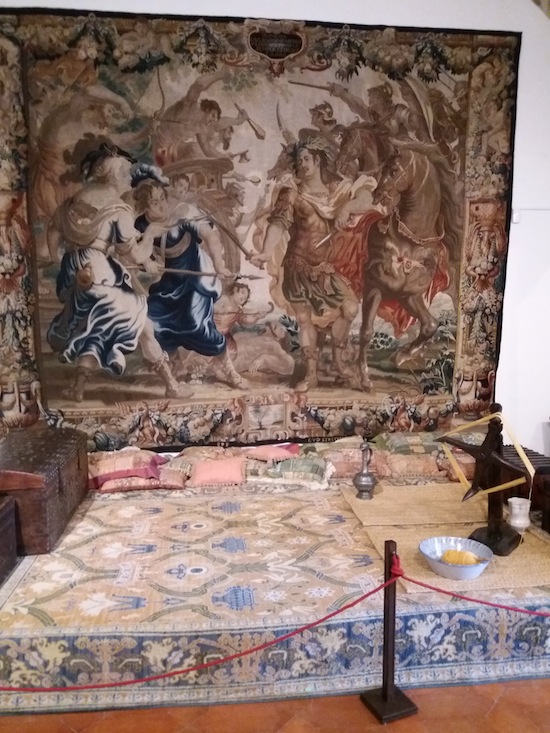 The women's quarters have this platform for
sitting and working. It shows the Moorish influence.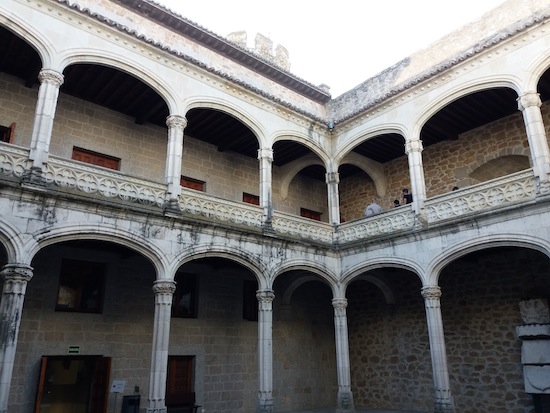 The central courtyard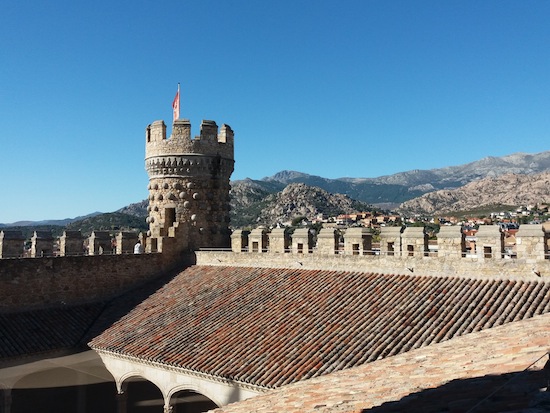 Those rocky hills beyond, known as La Pedriza, are a popular place for hikes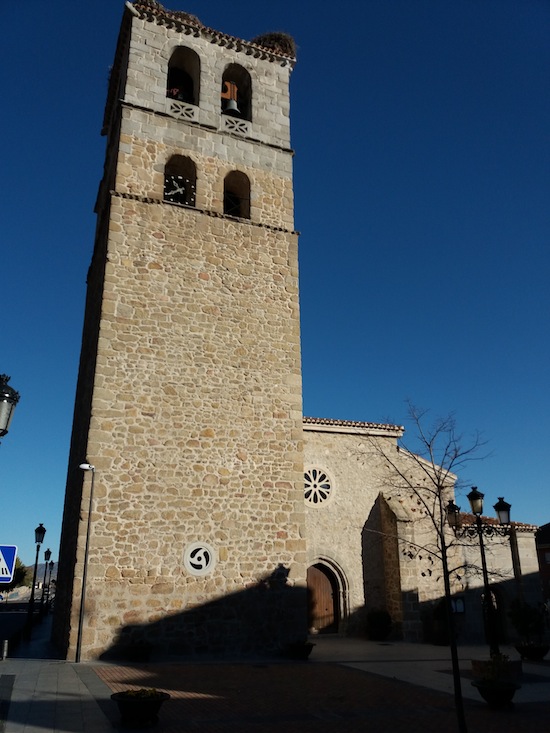 The 14th century Iglesia Nuestra Señora de las Nieves (Our lady of the Snows)
stands just down the road from the castle. Sadly, its interior is very plain.