A Medieval Castle and Spanish Civil War Bunker on the Outskirts of Madrid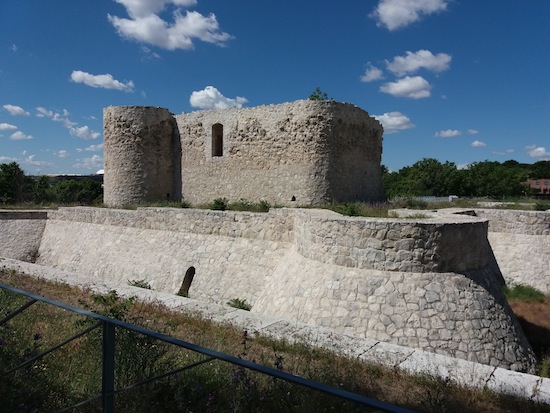 In a previous post about Spanish castles I wrote six years ago, I talked about the Castillo de Alameda de Osuna, a fifteenth-century castle on the northeastern fringes of Madrid. Back then it was rather neglected, standing as an enigmatic ruin in the middle of a field. Now it's been restored and has opened as a museum.
The site first became important in the 12th century with the founding of two towns in the area, Barajas and La Alameda. Together they became the manor of the Mendoza family in 1369, only to be transferred to the Zapata family in 1406.