A Fantastic Art Collection at the Museo Lázaro Galdiano, Madrid
A Fantastic Art Collection at the Museo Lázaro Galdiano, Madrid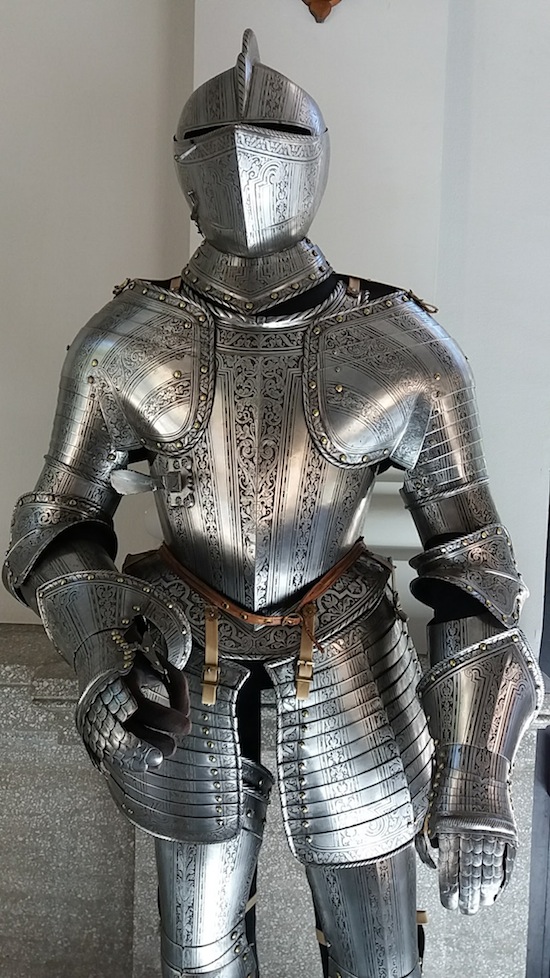 Madrid is famous for its world-class art museums, but residents to this city know of many more, smaller museums that are also worth a look. Some, like the Museo Cerralbo that I covered in a previous post, are private collections in mansions-turned museums. Another of these is the Museo Lazaro Galdiano, which is the product of a wealthy collector of that name from the turn of the last century. His mansion in central Madrid is filled with more than 12,600 works of art.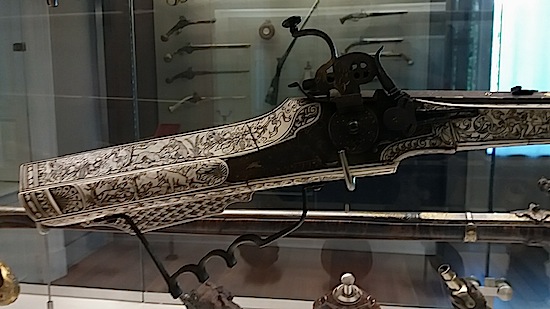 The finely decorated butt of a wheellock musket,
one of several in the collection.
Born in 1862 in Beire (Navarra), José Lázaro Galdiano was a successful editor and indefatigable collector of fine art. His collection includes works by Goya, El Greco, Bosch, and other leading painters. The collection runs the gamut of what was considered valuable at the time, including everything from ancient artifacts to ornate furniture.
The selection of medieval and Renaissance arms is of special interest to Black Gate readers. I was surprised, though, that he didn't have more suits of armor. Perhaps he wanted to be different than all the other collectors. A hundred years ago, a wealthy home wasn't complete without at least one suit of armor.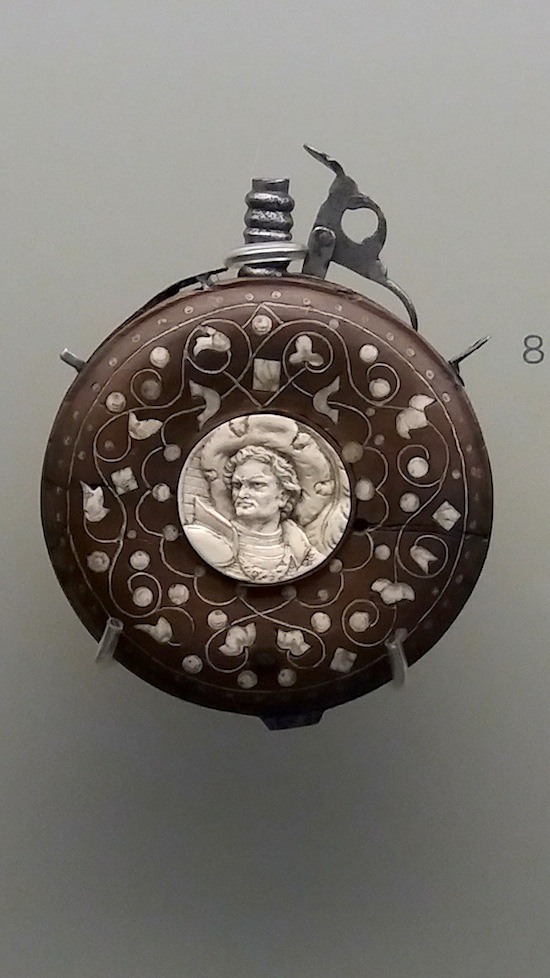 Ornate powder horn, late 16th century(?)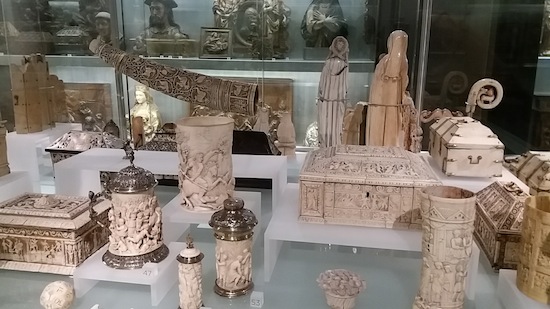 Animals WERE harmed in the making of this collection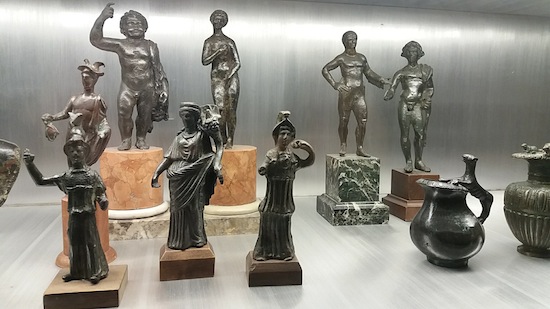 A selection of Roman household gods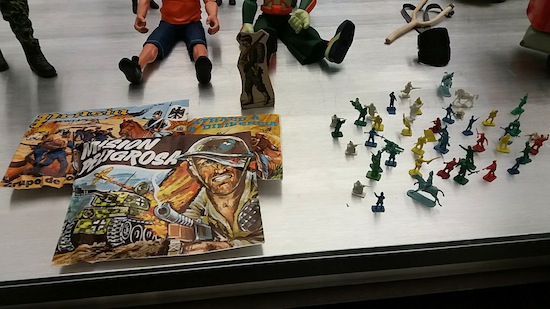 The museum has added a collection of modern toys. Back in the
Seventies and Eighties, Spanish kids loved getting these packets
of plastic figures. My wife tells me there were a huge variety.
Called sobres sopresa ("surprise envelopes"), they were
mostly military figures but included other subjects such
as cowboys. If you can read Spanish there's a fan page
here. I might have to hunt some down in the Rastro,
Madrid's famous flea market.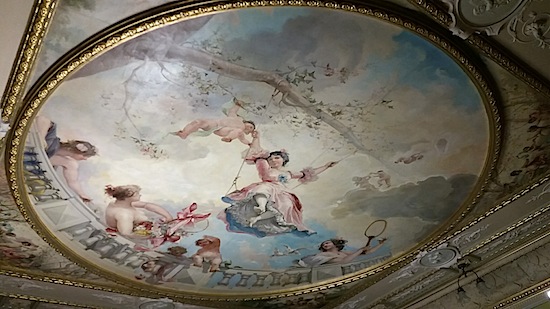 The ceilings of the mansion are all painted in colorful scenes. This
is the only way I can sneak an upskirt photo onto Black Gate.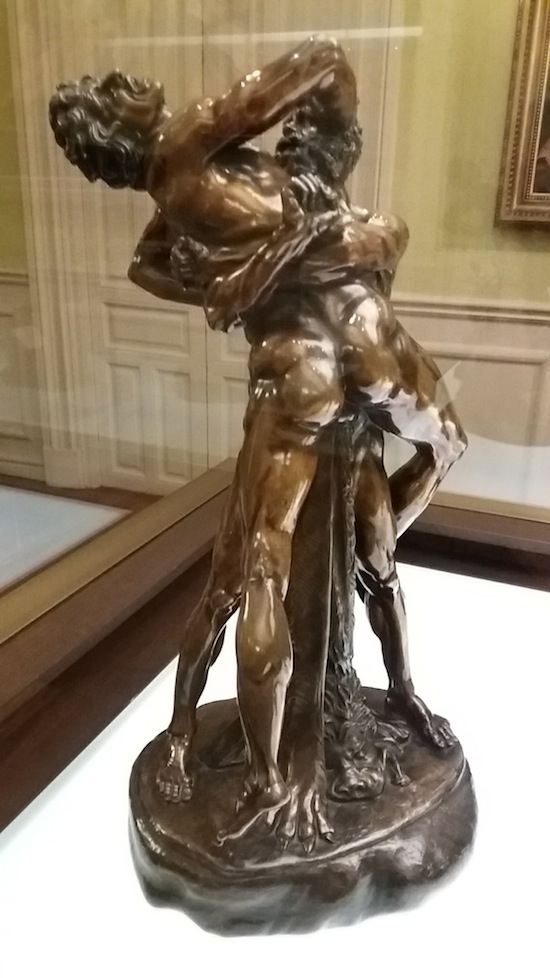 Hercules and Antaeus, 19th century bronze copy of a 17th century work
by Stefano Maderno. It never ceases to amuse me how a hundred years ago,
when homosexuality was taboo and harshly punishable by law, people
thought nothing of having something like this on public display.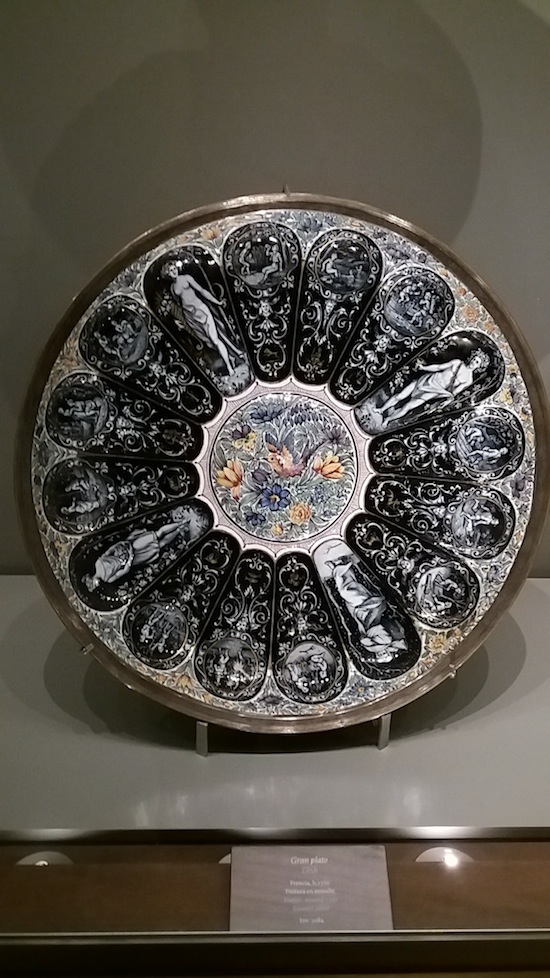 French enamel paint dish, c.1700. I can't decide if this
is beautiful or hideous. Perhaps it's both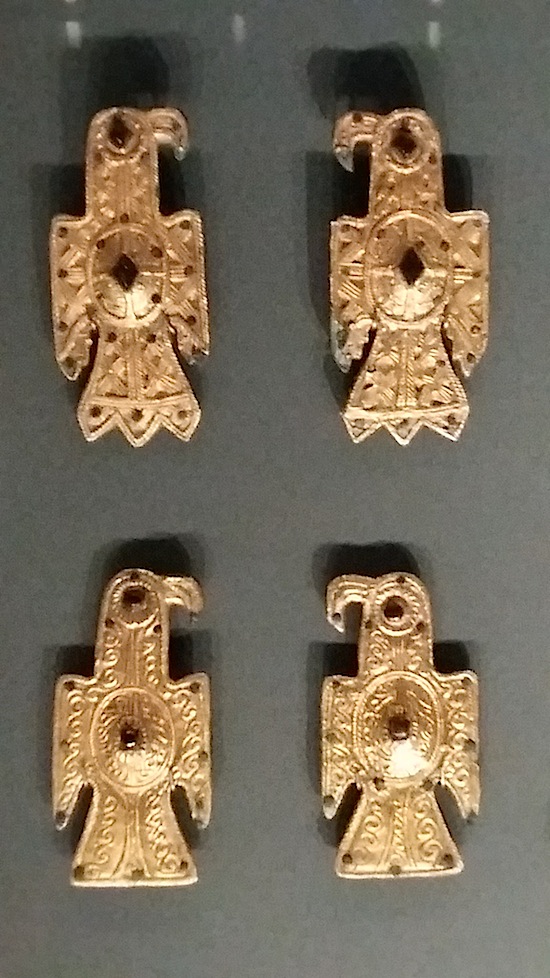 Visigothic fibulae, 6th century Spain
---
Sean McLachlan is the author of the historical fantasy novel A Fine Likeness, set in Civil War Missouri, and several other titles. His novel set in Tangier, The Last Hotel Room, examines the human side of Middle Eastern politics. Find out more about him on his blog and Amazon author's page.