Strolling through Medieval Segovia, Spain
Strolling through Medieval Segovia, Spain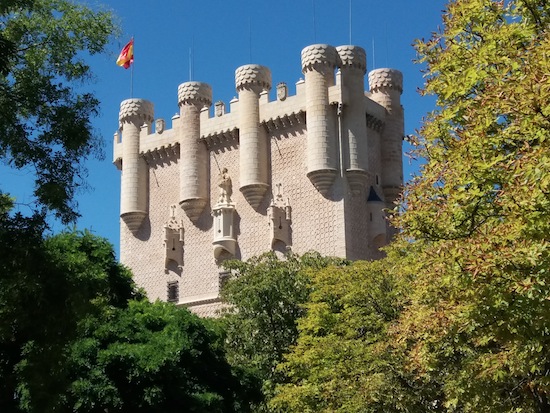 The Alcázar, built in the 12th century upon the foundations
of a Roman fort, is one of Spain's most impressive castles,
and that's saying a lot. Check out my previous post
about the Alcázar of Segovia and its interesting
collection of medieval artillery.
While I've blogged a lot here about the sites of Madrid, it's been a while since I've mentioned some of the excellent day trip possibilities from the Spanish capital. My favorite is the small city of Segovia just on the other side of the Sierra de Guadarrama mountains. With a beautiful cathedral and castle, one of the best preserved Roman aqueducts in Europe, plus winding medieval streets and delicious cuisine, it's a popular choice for a day trip or overnight stay. You can reach Segovia by bus in just over an hour.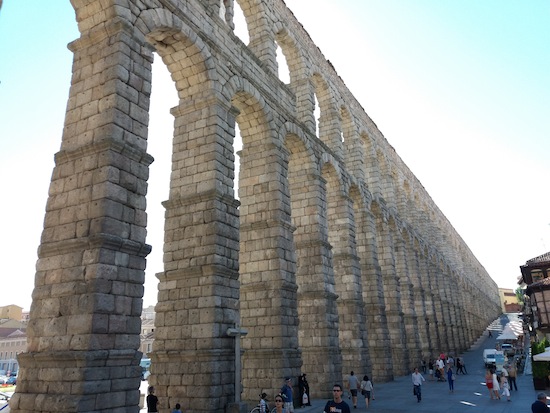 Segovia's Roman aqueduct was built in the late first century AD.
It stands 93.5 feet tall in some places and runs almost ten miles.
It supplied the city with water until the early 20th century.
Segovia has existed since at least Roman times and became an important city in the medieval and Renaissance periods. Ferdinand and Isabella got married there. It boasts dozens of Romanesque churches and a well-preserved Jewish quarter. The city wall remains intact, as does the labyrinthine layout of the medieval streets.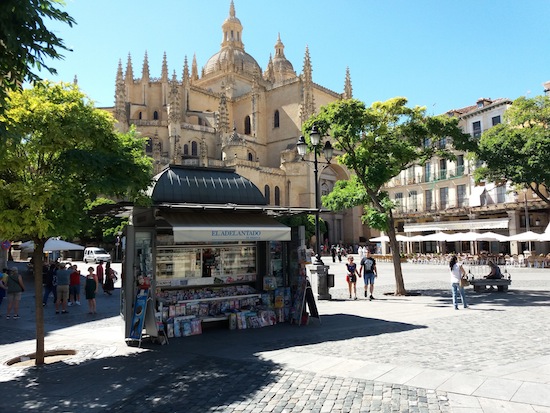 At one end of the Plaza Mayor stands Santa Iglesia Catedral,
started in 1525 and only consecrated after many remodels in 1768.
That gives it the distinction of being the youngest Gothic cathedral
in Europe. Note the kiosk in the foreground. Spain is full
of these kiosks selling newspapers and magazines.
A good place to buy materials to practice your Spanish!
Sadly kiosks are a thing of the past in many countries.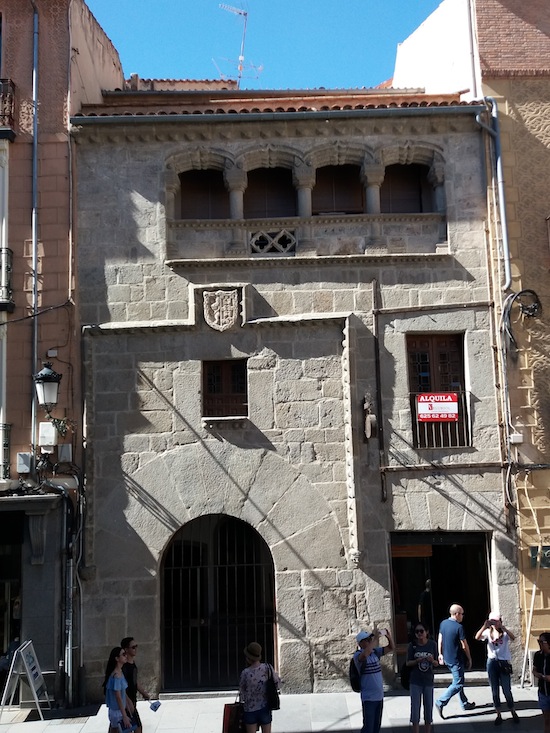 This 15th century house is currently for rent. Any takers?
All photos copyright Sean McLachlan. More below!
---
Sean McLachlan is the author of the historical fantasy novel A Fine Likeness, set in Civil War Missouri, and several other titles. Find out more about him on his blog and Amazon author's page. His latest book, The Case of the Purloined Pyramid, is a neo-pulp detective novel set in Cairo in 1919. It's currently a candidate in the Kindle Scout program. If you nominate it and it wins, you get a free copy!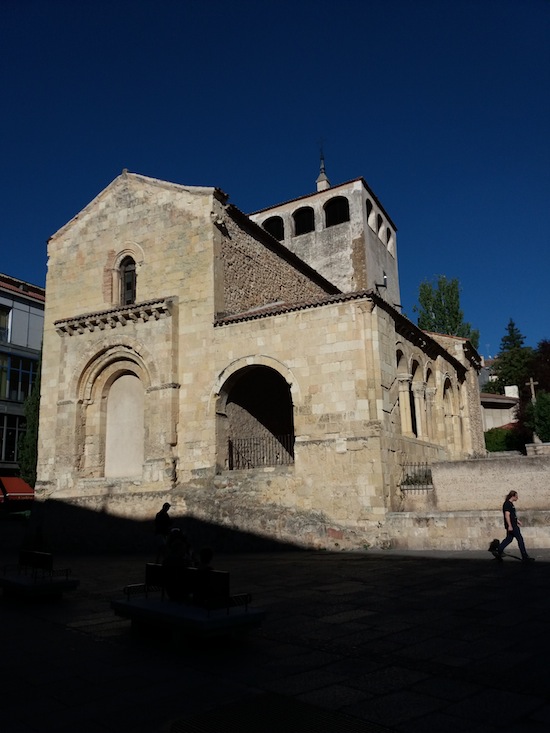 One of Segovia's many Romanesque churches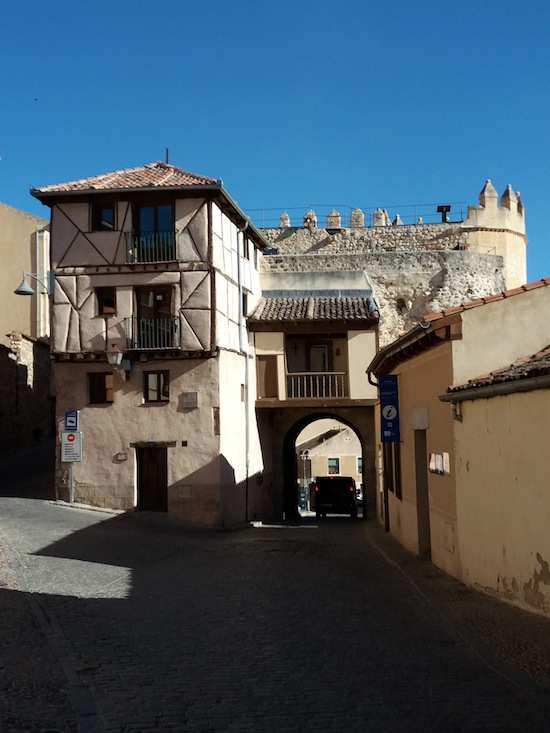 Typical street scene with the city wall in the background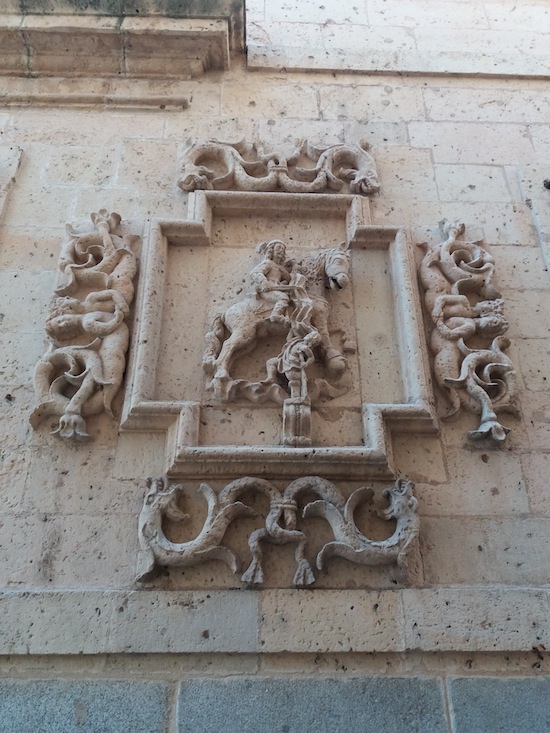 Old family crests adorn many of the buildings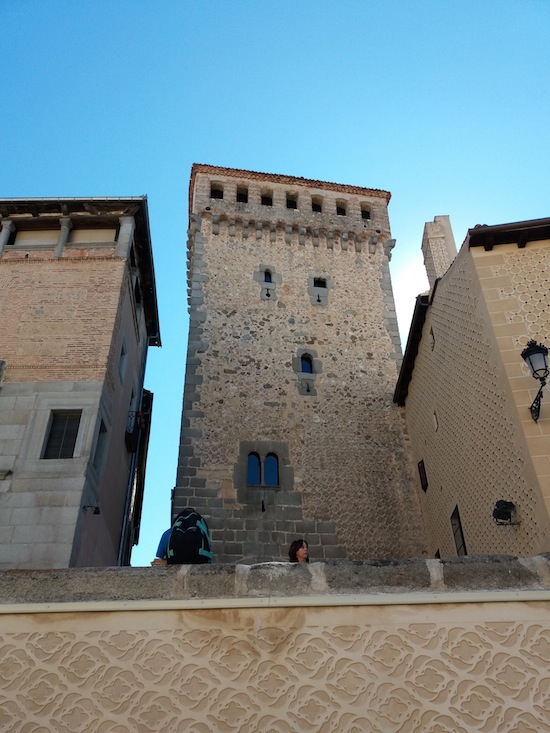 The city's leading families built fortified towers such as this
one to impress and intimidate their rivals. They remind me
of the medieval towers of Bologna.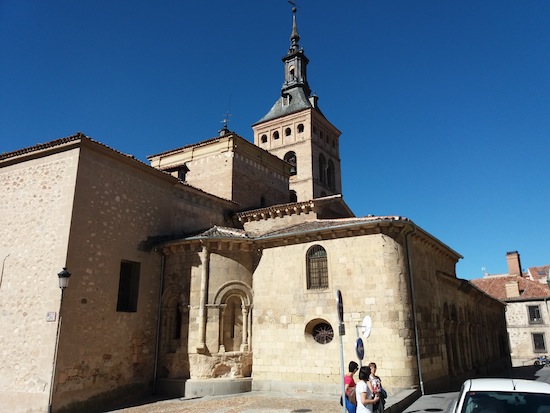 The Iglesia de San Martín was built in the 12th century and
is filled with early church art, although like most of the
city's churches its hours are unpredictable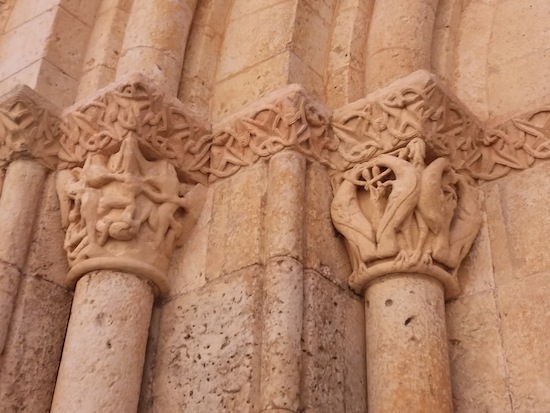 Even if you can't get into a particular church, you can always admire
the exterior, which usually includes carved pillars such as these