Strolling through Medieval Segovia, Spain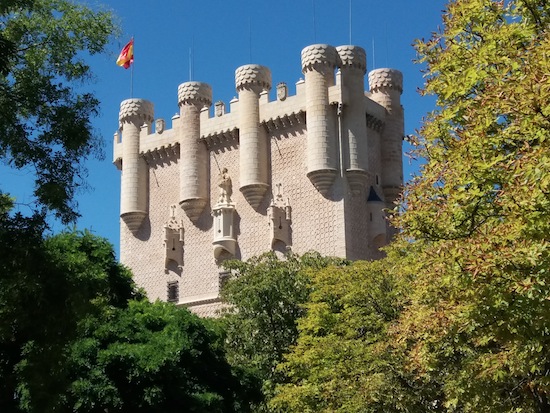 The Alcázar, built in the 12th century upon the foundations
of a Roman fort, is one of Spain's most impressive castles,
and that's saying a lot. Check out my previous post
about the Alcázar of Segovia and its interesting
collection of medieval artillery.
While I've blogged a lot here about the sites of Madrid, it's been a while since I've mentioned some of the excellent day trip possibilities from the Spanish capital. My favorite is the small city of Segovia just on the other side of the Sierra de Guadarrama mountains. With a beautiful cathedral and castle, one of the best preserved Roman aqueducts in Europe, plus winding medieval streets and delicious cuisine, it's a popular choice for a day trip or overnight stay. You can reach Segovia by bus in just over an hour.