Visiting Minster Lovell Hall in Oxfordshire, England
Visiting Minster Lovell Hall in Oxfordshire, England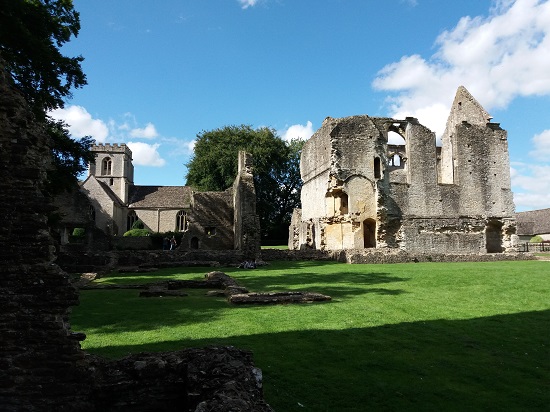 Minster Lovell Hall with St. Kenelm's Church to the left
As usual in the summer, my family and I are in Oxford, where I ensconce myself in the Bodleian Library and research my books. It's been a rainy summer, in stark contrast to last month's frying heat of Lanzarote, and so we haven't been able to get out and about much. Good for my wordcount, bad for my travel addiction.
So when the clouds finally broke last weekend we rushed out onto an easy six-mile country ramble along the River Windrush to visit Minster Lovell Hall, a 15th century manor house set in the lovely English countryside.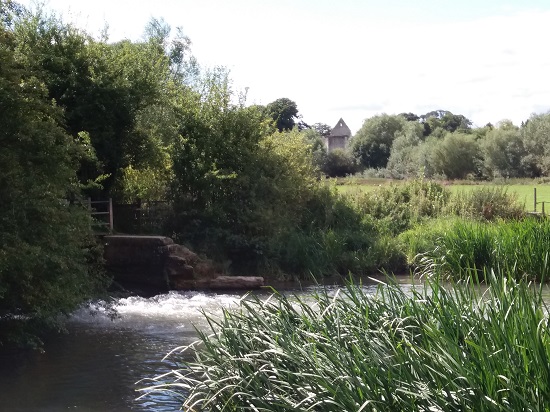 Our first view of the Minster from the path along the River Windrush
A manor on this site is listed in the Domesday Book of 1086, when it had 29 households and two mills. King Henry I (1100-1135) granted the land to a baron named William, who had the nickname "Lupellus" or "Lone Wolf". This later morphed into Lovell, becoming the family name and the name of the manor itself.
The present structure was built by the 7th Baron William Lovell (died 1455) sometime in the 1430s. It remained in the family until the defeat of the Yorkists in the War of the Roses. The Lovells had supported the wrong cause and the Minster was seized by the Crown in 1485.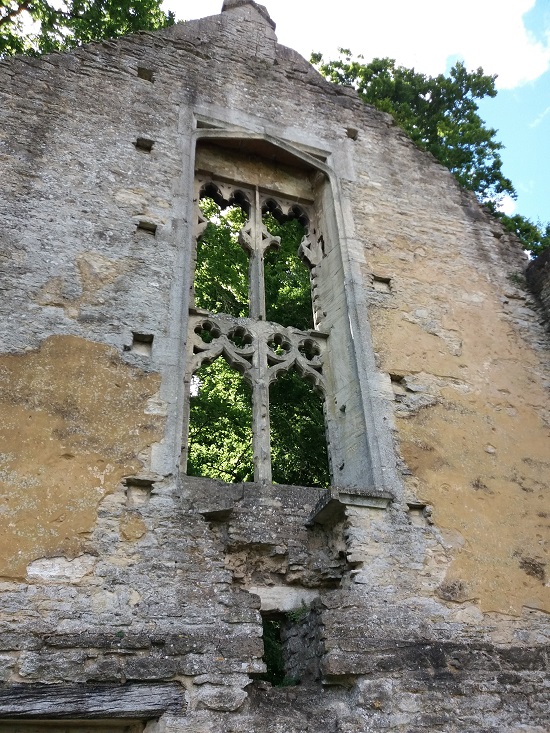 It eventually passed to the Coke family in 1602, who lived there until the early 17th century, when they moved to a new mansion at Holkham Hall, and partially dismantled Minster Lovell in 1747 to reuse the stone
The minster takes up three sides of a large courtyard, with the more utilitarian spaces such as the stable and kitchen on one side, the hall and chapel on another, and the west wing devoted to living quarters. This is a common layout in late medieval manor houses.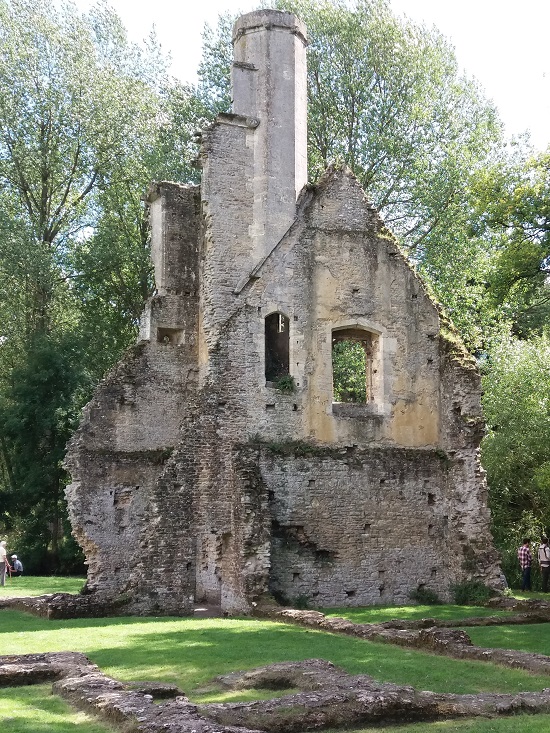 If you're interested in more day trips from Oxford, you might like my article on a local holy well, a Norman church, and a stroll along the Thames Path.
Images copyright Sean McLachlan, more below!
---
Sean McLachlan is the author of the historical fantasy novel A Fine Likeness, set in Civil War Missouri, and several other titles, including his post-apocalyptic series Toxic World that starts with the novel Radio Hope. His historical fantasy novella The Quintessence of Absence, was published by Black Gate. Find out more about him on his blog and Amazon author's page.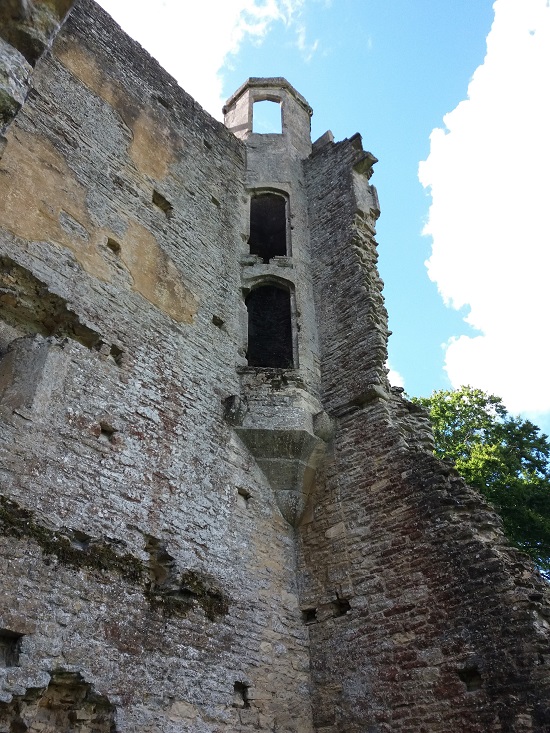 A stairway that now leads nowhere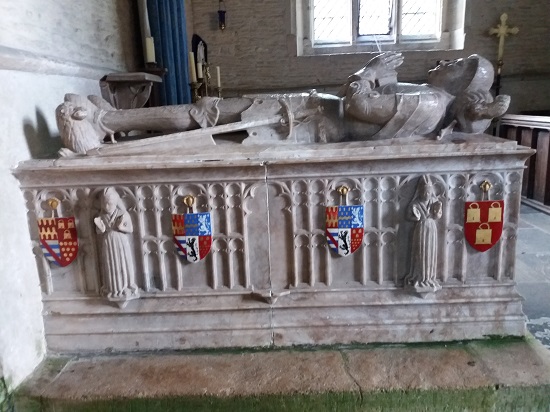 In nearby St. Kenelm's church is the alabaster tomb of William Lovell (died 1455)
A detail of his sword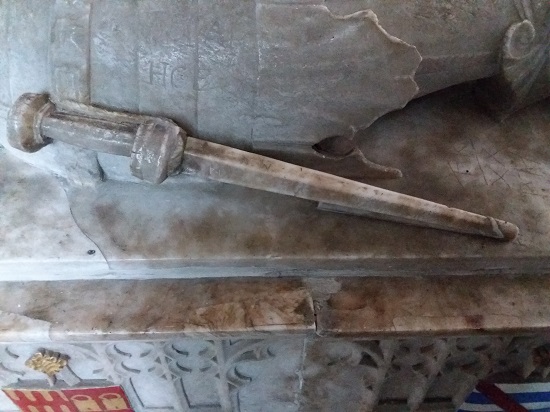 A detail of his rondel dagger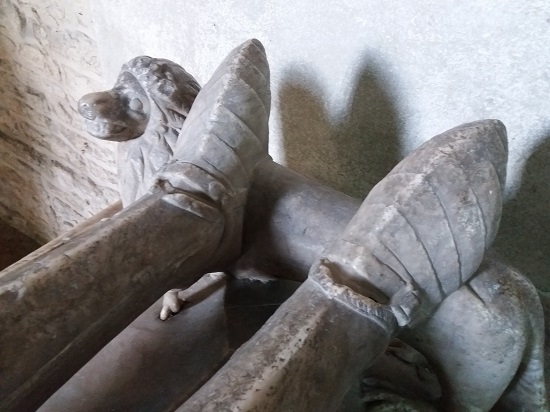 The lordly feet