Future Treasures: Paperbacks from Hell: The Twisted History of '70s and '80s Horror Fiction by Grady Hendrix
Future Treasures: Paperbacks from Hell: The Twisted History of '70s and '80s Horror Fiction by Grady Hendrix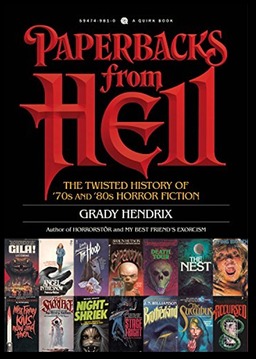 Back in May, during her annual trip to C2E2 here in Chicago, Goth Chick reported on a fascinating fall release she discovered at the Quirk Books booth.
Finally, a trip to C2E2 would not be complete without a stop at the Quirk Books booth… You're probably familiar with some of their more popular recent titles including Miss Peregrine's School for Peculiar Children and the legendary Pride and Prejudice and Zombies.

We've found some personal favorites through Quirk including The Resurrectionist and last year's find, My Best Friend's Exorcism by Grady Hendrix. As it happens, Mr. Hendrix has another gem on the market entitled Paperbacks from Hell.

Billed as "The twisted story of '70s and '80s horror fiction," Paperbacks from Hell takes readers on a tour through the horror paperback novels of the 1970s and '80s. Page through dozens of amazing book covers featuring well-dressed skeletons, evil dolls, and knife-wielding killer crabs. Read shocking plot summaries that invoke devil worship, satanic children, and haunted real estate. Hendrix offers killer commentary and witty insight on these trashy thrillers that tried so hard to be the next Exorcist or Rosemary's Baby. It's an affectionate, nostalgic, and unflinchingly funny celebration of the horror fiction boom of two iconic decades, complete with story summaries and artist and author profiles.

Frankly, I couldn't have found a more perfect beach read.
Paperbacks from Hell will finally be released next month. It is lavishly illustrated, with color pics of countless 70s and 80s paperback covers. Here's a few examples.
[Click the images for bigger versions.]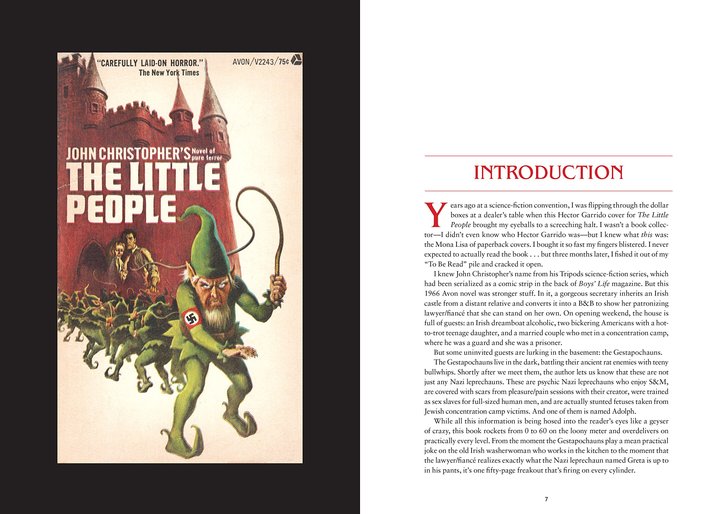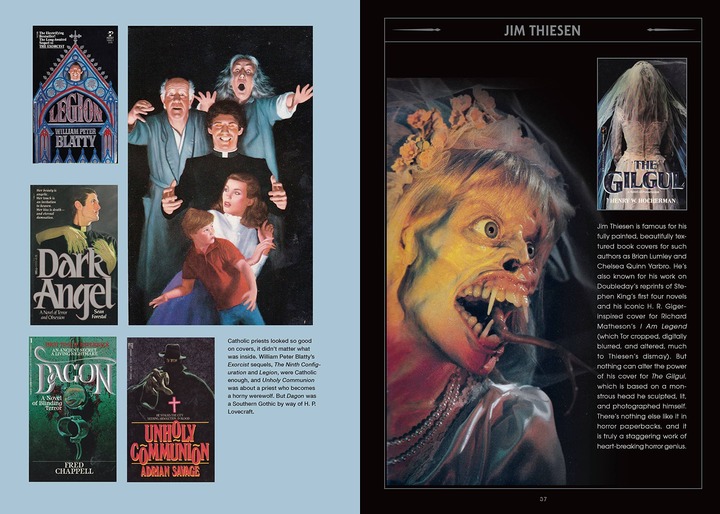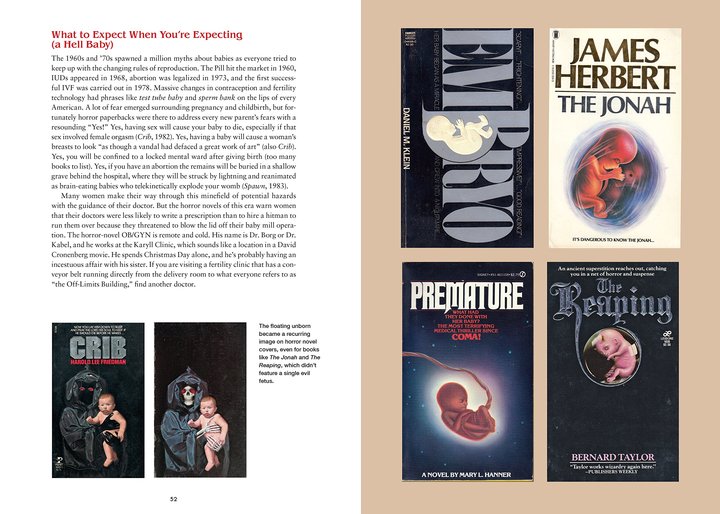 Paperbacks from Hell: The Twisted History of '70s and '80s Horror Fiction will be published by Quirk Books on September 19, 2017. It is 256 pages, priced at $24.99 in paperback and $14.99 for the digital edition.
See all of our recent coverage of the best upcoming SF and fantasy books here.