The Top 50 Black Gate Posts in May
The Top 50 Black Gate Posts in May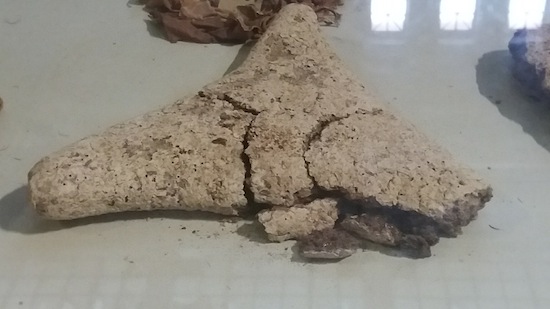 Four Thousand Year Old Bread from Ancient Egypt
Sean McLachlan was the top draw at the Black Gate blog last month, with three posts in the Top Ten for May — including the #1 article, a mouth-watering report on 4,000 year-old bread found in a tomb in Ancient Egypt (with pics!) Sean's adventure-filled report on braving scorpions and impassible tunnels at the Queens' Pyramids at Giza came in at #7. While he was in Egypt, Sean also interviewed Egyptian Science Fiction writer Mohammad Rabie, and that rounded out the Top 10 for the month.
It's tough to compete with 4,000 year-old bread, but a few brave souls made the effort. Andrew Zimmerman Jones came closest to glory, with an exclusive scoop on two new Starfinder Starships, which came in at #2 for the month. Next was our advice on creating an instant SF collection (with loot pics from the Windy City Pulp & Paper show), followed by our report on the release of the second issue of Skelos, and Mick Gall's review of the album Hardwired… to Self Destruct, "Cthulhu in Metallica."
Coming in at #6 for the month was the update on the Best of Heroic Fantasy Quarterly Volume II Kickstarter, followed by Doug Ellis's reminiscence on art and vintage paperback collecting, "Why You Should Go to Conventions." Closing out the list was our May 21st report on the 2016 Nebula Award winners.
The complete list of Top Articles for May follows. Below that, I've also broken out the most popular overall articles, online fiction, and blog categories for the month.
The Top 50 Black Gate posts in May were:
There were plenty of older articles popular last month as well. The 25 most popular blog posts written before May were:
The Top Black Gate Online Fiction features were:
The top categories last month were:
The Top 50 Black Gate blog posts in April are here, and you can see all 100 posts we made in the month of May here.