Keith West on the Ballantine Best of Series and Why We Need it More Than Ever
Keith West on the Ballantine Best of Series and Why We Need it More Than Ever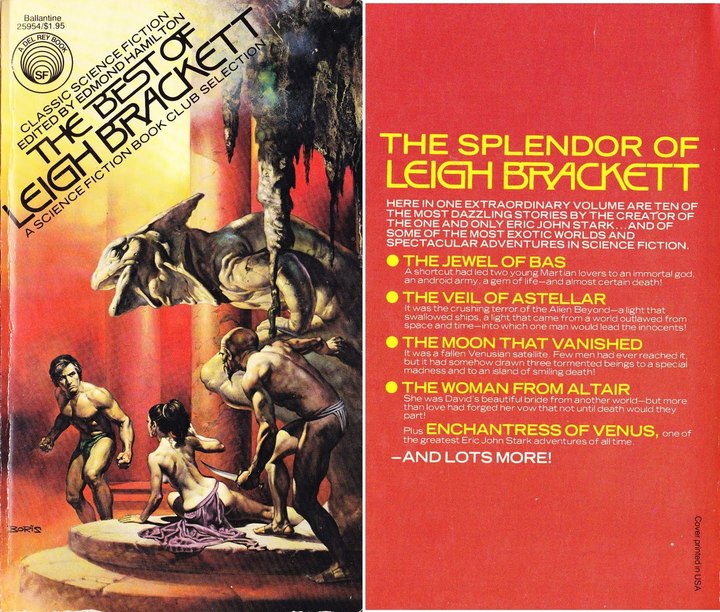 Over at Adventures Fantastic, the distinguished Keith West visits a topic near and dear to our hearts: the Ballantine Best of series, perhaps the most important line of paperback collections the genre has ever seen. The 21 volumes of the Ballantine Best of series introduced thousands of readers to the best short fiction by the greatest SF and fantasy writers of the 20th Century — and more than a few writers who have now been forgotten. Here's Keith:
I've already written about how the Leigh Brackett volume I bought through the [Science Fiction Book Club] was a game changer for me. The authors I first encountered through the SFBC editions were Pohl (the first I bought through the club), Kornbluth, Hamilton, Brown, del Rey, Campbell, plus Brackett, but the one that really blew my mind was Kuttner. His was the second Best of I bought through the club. Something about Kuttner's wit and cynicism, plus his imagination captured me and has never really let me go…

So why did I say we need the Ballantine series more than ever? Because of the way it captured the literary history of the field. There's no one today who writes like Cordwainer Smith. Or Stanley G. Weinbaum. Or Eric Frank Russell. These writers were the trail blazers and pioneers of the genre, folks for whom an entertaining story wasn't just a good thing. It was how they made a living.
James McGlothlin has been reviewing the series for us, one book at a time. Our previous coverage includes the following 16 volumes (listed in order of publication).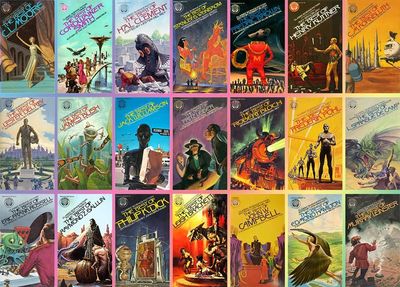 Rich Playboys, Mad Scientists, and Venusian Monsters: The Best of Stanley Weinbaum
Vampires, Frozen Worlds, and Gambling With the Devil: The Best of Fritz Leiber
Space Colonies, Interstellar Fleets, and The Martian in the Attic: The Best of Frederik Pohl
A Neglected Master: The Best of Henry Kuttner
A Shaper of Myths: The Best of Cordwainer Smith
The Best of Henry Kuttner
The Best of John W. Campbell
The Best of C M Kornbluth
The Best of Philip K. Dick
The Best of Fredric Brown
The Best of Edmond Hamilton
The Best of Murray Leinster
The Best of Robert Bloch
The Best of Jack Williamson
The Best of Hal Clement
The Best of James Blish
The Best of John Brunner
See the complete list of titles in the series at LibraryThing.
Read the complete text of Keith's article, "An Ode to the Ballantine Best of Series and Why We Need it More Than Ever," here.
See all of our recent Vintage Treasures here.