Announcing the Winners of Carter & Lovecraft
Announcing the Winners of Carter & Lovecraft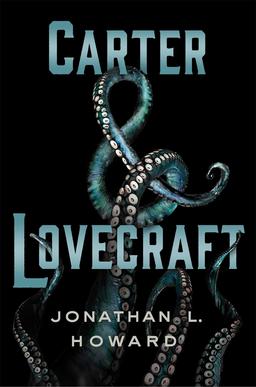 Earlier this month we invited Black Gate readers to enter to win one of two pre-release copies of Jonathan L. Howard's new novel of Lovecraftian mystery, Carter & Lovecraft, on sale this month from Thomas Dunne Books. To enter, all you had to do was submit a one-sentence suggestion for the ideal Lovecraft team-up — and what dark horrors your dream team should investigate.
We don't have room to present all the entries here, but we can offer up some of the better ones. The very first one we received was from Jeff Lowrey, with this remarkably concise suggestion:
Gilligan and Agent 99
The mind boggles. Next up is John T. Curtis, who reaches deep into pulp history for his suggestion:
Seabury Quinn's character Jules de Grandin and Sax Rohmer's character Moris Klaw should team up to investigate the disappearance of Harley Warren, as related in Lovecraft's tale "The Statement of Randolph Carter."
Sounds like an epic TV mini-series to me. John Burt suggests something a little more modern:
A Constantine – Lovecraft teamup, where they determine whether nicotine or depression is worse.
A reader named Raging Biblioholism submitted one of my favorites:
I'd want to team up Lovecraft with the descendants of Mark Twain and send them off exploring some dark and distinctly American horrors on a boat down the Mississippi!
And Donald Nutting had a suggestion for Jonathan L. Howard's team of Carter & Lovecraft:
Carter and Lovecraft find out that HP Lovecraft was prophetic and team up to track down a biogenetic engineer who creates real monsters, listens to insects, and writing an actual Necronomicon.
Donald also notes "If nobody writes this, I just might."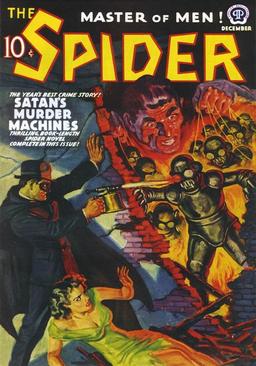 Finally, Jeffery Helms submitted another suggestion I'm very fond of:
I would like to see Lovecraft teamed up in a story with Richard Wentworth, The Spider, investigating and stopping the rise of an ancient evil.
We're right with you, Jeff.
It's time to announce our winners. Two winners were selected from the pool of eligible entries by the most reliable method known to modern science: D&D dice. The winners are:
John Curtis
Jeffery Helms
Congratulations all! Once again, we'd like to thank Thomas Dunne Books for providing the prizes and making the contest possible.
If you're interested in our previous efforts in this vein, you may enjoy:
The Best Nazi Science Fiction Stories in History
Who Should Be Writing the Cthulhu Mythos Today?
The Best One-Sentence Reviews of Edmond Hamilton
The Finest Sword & Sorcery
What Makes a True Hero?
The Best One-Paragraph D&D Adventures
The Best One-Sentence Reviews of Manly Wade Wellman
The Best One-Sentence Reviews of H.P. Lovecraft
Carter & Lovecraft was published by Thomas Dunne Books on October 20, 2015. It is 320 pages, priced at $25.99 in hardcover and $12.99 for the digital edition. Get more details here.