Somalia's Forgotten Past: The Prehistoric Painted Caves of Somaliland
Somalia's Forgotten Past: The Prehistoric Painted Caves of Somaliland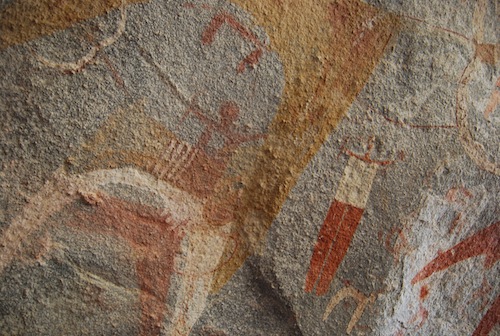 When we think of Somalia, we usually think of the endless civil war and the rise of the militant Islamist group Al-Shabab. That's all that gets in the news, after all. But Somalia has a rich past that's been all but forgotten thanks to its sad present. Back in 2012, I went in search of it.
I visited Somaliland, an independent state that makes up the northern third of the former Somalia. While it remains unrecognized by any other nation, it has established a viable government with free and fair elections, a growing economy, and the rule of law. Visiting Somaliland gives outsiders a chance to get to know Somali culture and see some of the best prehistoric painted caves in Africa.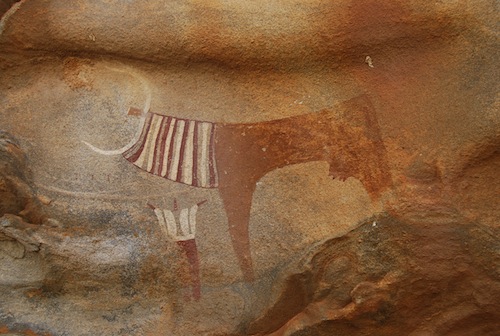 In prehistoric times, the Somalis were cattle herders, a trade that's still practiced by many rural Somalis today. The prehistoric Somalis painted their lives in the many rock shelters found throughout the Somali desert, and many of these have remained remarkably preserved thanks to the dry weather, the natural shelter, and the fact that the Somalis used a mineral paint that dries to the thickness and hardness of nail polish. Some prehistoric paintings I've seen look only decades old, not millennia old.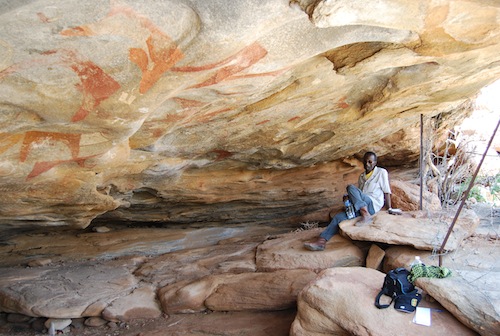 Hundreds of rock art sites have been found throughout Somaliland, thanks to the tireless efforts of Dr. Sada Mire. She's currently the only Somali with a PhD in archaeology and she's devoted her career to documenting and preserving her culture's past.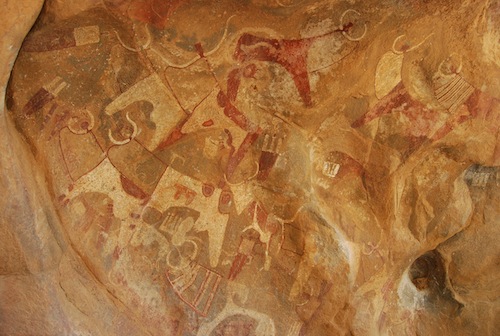 The most accessible rock art site is also one of the best. Laas Geel is a rocky hill an hour's drive from the capital Hargeisa. The name means "the camels' waterhole", a name it gets from the two wadis that meet next to it. The granite outcropping contains almost twenty painted rock shelters. Some are literally covered in color, mainly a red background for the brightly painted figures of cattle and other animals such as canines, goats, antelopes, and a giraffe. A few human figures are interspersed with this natural bounty. Some seem to raise their hands in worship, while one cheeky fellow is drinking a cow's milk straight from the udder with a straw!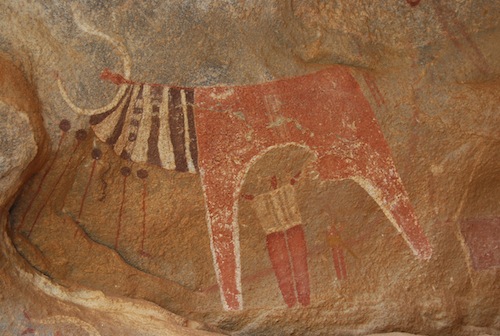 Cave paintings are notoriously hard to date, and the scatter of lithics found in one shelter may or may not date from the time of the paintings. Some archaeologists estimate they're up to 11,000 years old, while others say they're more recent, being "only" 5,000 years old. Either way, they're an evocative link to the past.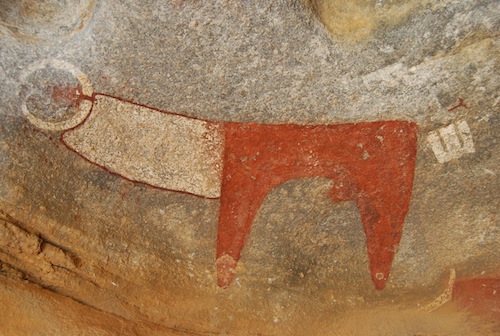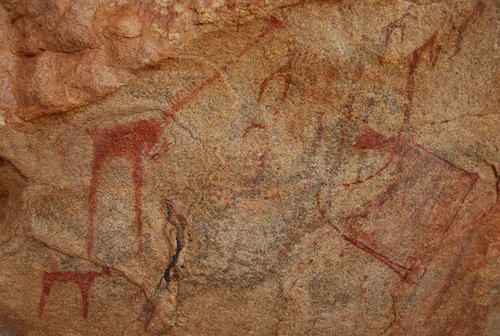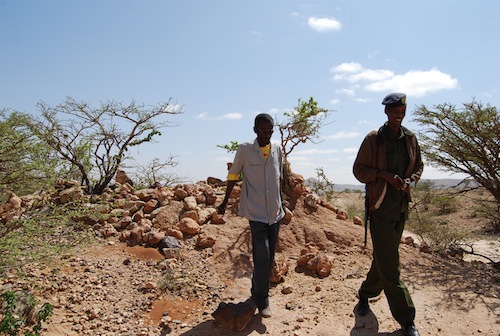 Next week, we'll look at the medieval and early modern cultures of Somalia, including the high art of medieval Mogadishu. Many of these cultures were based in the war-torn south, or at the very tip of the Horn of Africa in what is now Puntland, which like Somaliland is an unrecognized state, but unlike Somaliland has become a base for for pirates. I'm afraid you'll be getting Creative Commons images and not my own pics. I'll stroll around Baghdad, but you won't see me visiting Puntland or Somalia anytime soon!
---
Sean McLachlan is a freelance travel and history writer. He is the author of the historical fantasy novel A Fine Likeness, set in Civil War Missouri, and several other titles. His most recent novel, Trench Raiders, takes place in the opening weeks of World War One. His historical fantasy novella The Quintessence of Absence, was published by Black Gate. Find out more about him on his blog and Amazon author's page.
All photos copyright Sean McLachlan.