Ancient Galicia: Exploring Spain's Celtic North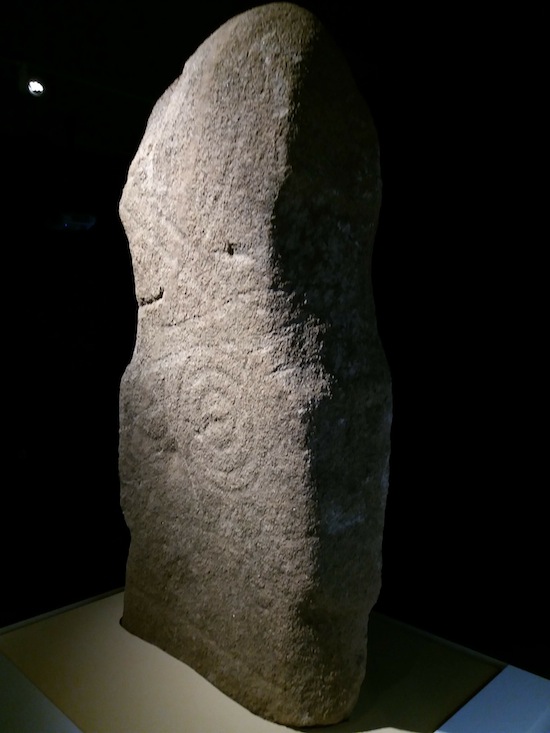 The Stele of Castrelo de Val, showing a shield and chariot.
This Bronze Age stele is similar to those found in Ireland,
Denmark, Sweden, and the Mediterranean.
When one thinks of Spain, one generally thinks of sun-soaked coastlines and arid stretches of plain, but Spain's northern coast is a green, hilly region with a strong Celtic tradition. The westernmost region, just north of Portugal, is called Galicia. Here you'll find cider instead of wine, bagpipes instead of castanets, and a rich archaeological heritage.
GALAICOS. Un pueblo entre dos mundos at the Museo Arqueológico Nacional in Madrid explores the ancient history of this region from the Bronze Age to the arrival of Christianity. It reveals a well-populated archaeological region that was connected to the Phoenician and Greek trade routes along the Atlantic coast to the tin mines in Britain. The exhibition shows some interesting examples of artifacts making their way along the trade route to Galicia from Italy, Greece, and North Africa.