The Hugo Ballot: Another View
The Hugo Ballot: Another View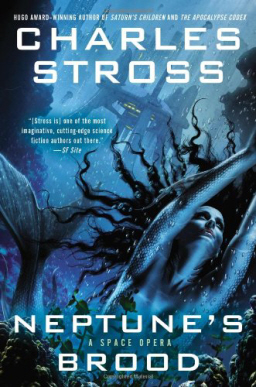 People will have heard that the Hugo nominations are out. I think the reactions to each ballot always break in two ways: the process and the content.
Lots of people have views on the process of constructing the ballot and the views are so diverse that I couldn't do justice with a bunch of links here. If you're interested in that crowd reaction, John O'Neill covered the tip of the iceberg in his post last week.
I suppose my only two cents is to point out that nobody likes 100% of any ballot and that, because they are based on a nomination process of voters who have different tastes and criteria, this is hardly surprising. On the content, I think there's plenty on this ballot to make a strong showing at the Hugo Awards Ceremony over Labor Day Weekend.
The novels ballot looks interesting. I've been told wonderful things about Leckie's debut novel Ancillary Justice and now I want to read it even more. I love Charles Stross (an honor I share with Nobel in Economics Laureate Klugman), but I have to admit that Neptune's Brood is neither exciting nor captivating literature so far (although I'm only a third of the way through).
I was discussing Stross with a friend yesterday. He's got a dizzyingly varied corpus (the Laundry Files novels, "Rogue Farm," Saturn's Children and "Lobsters" stake out just a few examples of some of his creative way stations), but my friend and I noted that we sometimes have a harder time with his character work and plotting, much as we might with Perdido Street Station by Mieville. I'll finish Neptune's Brood and see what I think.
There are some intriguing entries on the novella ballot, including some Stross, but also Cat Valente and a Brad Torgerson story from Analog. Analog doesn't seem to get a lot of Hugo attention, and at first, I thought this might be the sign of editorial changes at the magazine.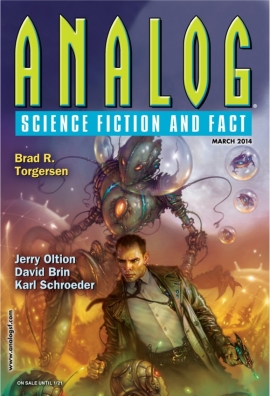 Some of the blog posts I've seen about this year's Hugo process suggest to me that a new segment of voters, who do not typically participate in the nomination process, did so this year. Some Analog stories have great ideas, but I have to admit that I find the literary craftsmanship in some of them really make it a hard experience to get to the end.
I can't remember if I've read Torgerson, but I'll read his novella. I do think that if the competition was for titles alone, Valente's Six Gun Snow White would take the Hugo.
The short story ballot is also very strong. The Swirsky and Samatar stories are amazing pieces of literature that also appear on the Nebula ballot and I discussed them in a previous post. I nominated both stories for the Hugo and the Nebula because both carry such impressive emotional punches.
And the retro-Hugos? OMG.
I normally give these awards the cold shoulder in my voting deliberations, but this ballot (for the year 1939) has me choosing between Carson of Venus, The Sword in the Stone, and Out of the Silent Planet. I read these three great novels as a teen and they represent gigantic stylistic differences.
Carson of Venus is the first of Burroughs's five-book Venus series I ever read and I remember the 14-year-old pulpy thrill of Venusian tigers, flying ships, ray-guns, impenetrable clouds, and the hero always trying to save his sweetheart. I am only a few short years away from introducing my son to these classics.
The Sword in the Stone is one part of a traditional, humorous, and occasionally bittersweet YA rendition of The Once and Future King saga. This Arthur legend begins with Arthur's youth, in the house of his adoptive father, and Arthur's training under Merlin. These romantic, questing knights make for a deeply clay-footed kingdom; Arthur himself is a fated figure, trapped in his narrative, as much as Merlin, who travels backwards in time while the rest of the world marches forward.
Out of the Silent Planet was one of three science fiction novels (in the Bradbury sense) by C.S. Lewis, which served as vehicles for his philosophical and religious explorations. This is a very different kind of writerly objective and, stylistically, Lewis was poetic and epic in a cosmic sense. This is no plot-driven exercise, but a moral one and very much worth the read.
(Click any of the images for larger versions.)
As tough as the choice is for best novel retro-Hugo of 1939, I think the editor short-form is equally hard. The ballot has set Mort Weisinger (of Golden and Silver Age DC comics fame) against John W. Campbell, the gigantic editor of Analog (when it was published as Astounding Science Fiction), whose editorial shadow still influences the field.
I'll be reading and rereading in anticipation of the voting deadline. If you want to vote for the Hugos, but you aren't going to LonCon, you can still vote with a supporting membership if you go to the LonCon3 website.
Remember: The only way you can complain about the results is if you vote.
---
Derek Künsken is a science fiction and fantasy writer in Gatineau, Quebec. You can find out more about him at www.derekkunsken.com or @derekkunsken.