Birthday Reviews: Rachel Swirsky's "The Monster's Million Faces"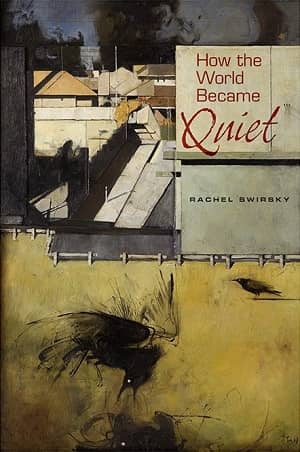 Rachel Swirsky was born on April 14, 1982. To this point, her writing career has been focused on short stories, although in 2010 she co-edited the anthology People of the Book: A Decade of Jewish Science Fiction and Fantasy with Sean Wallace. Her stories have been collected in two volumes, Through the Drowsy Dark and How the World Became Quiet: Myths of the Past, Present, and Future.
Swirsky won the Nebula Award for Best Novella in 2010 for her story "The Lady Who Plucked Red Flowers beneath the Queen's Window" and the Nebula for Best Short Story in 2014 for "If You Were a Dinosaur, My Love." She has been nominated for four additional Nebulas as well as four Hugos and four World Fantasy Awards, including nominations for both of her Nebula winning stories for all of those Awards. Swirsky was a Theodore Sturgeon Memorial Award finalist for "Eros, Philia, Agape" and also has a Rhysling Award nomination for her poem "The Oracle on River Street."
"The Monster's Million Faces" was first published at Tor.com on September 8, 2010, acquired by Patrick Nielsen Hayden. In February of the following year, Tor issued the story as an electronic chapbook and they included it in their massive e-book The Stories: Five Years of Original Fiction on Tor.com in 2013. That same year, the story saw its first print publication when Swirsky included it in her collection How the World Became Quiet: Myths of the Past, Present, and Future.
Monsters come in all forms and Swirsky examines them in "The Monster's Million Faces," a story about Aaron, who was kidnapped and abused for five days when he was eight years old. As an adult he is trying to deal with the trauma, especially after he attacked his boss in a blind rage brought on by her sexual advances.
Aaron is working with a psychiatrist, Dana, who puts him into a series of trances, not just to have him confront his abuser, but to try to figure out what sort of false memory they can graft onto him to help him move past what happened to him. Never entirely explicit, the false memories he undergoes are each horrifying in their own way as he confronts different versions of his attacker, each with their own motive, many of which remain hidden to Aaron. At the same time, he tries to work through his own fear, anger, and rage to understand why a stranger, who has never been caught, would do what he did to an innocent eight year old.