Expand Your Digital Library with 300 Kindle Books for $3.99 or Less
Expand Your Digital Library with 300 Kindle Books for $3.99 or Less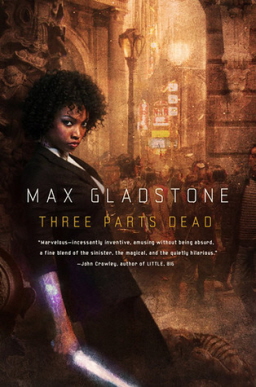 I don't know about you, but when I first bought my Kindle, I dreamed of having a vast portable library of great new fantasy books, patiently acquired through diligent bargain hunting. Also, I dreamed about Jennifer Lawrence in a Carmen Miranda banana hat, but that's a different topic.
The Kindle turned out to be pretty great. Huge avalanche of great new digital books over the last few years — also great. But who has time to constantly hunt for the latest discounts?
John DeNardo at SF Signal, that's who. John regularly keeps up-to-date on digital special offers at Amazon.com and reports on them in fabulous detail. But this morning, he outdid himself, posting a list of 300 Science Fiction, Fantasy, and Horror Kindle eBook deals for $3.99 or less — including some of the most intriguing books we've covered in the last few months:
The Winds of Khalakovo by Bradley Beaulieu — $0.99
The Straits of Galahesh by Bradley Beaulieu — $0.99
Legends: Stories in Honor of David Gemmell edited by Ian Whates — $3.99
The Woodcutter by Kate Danley — $0.99
The Death of the Necromancer by Martha Wells — $2.99
Three Parts Dead by Max Gladstone — $2.99
Necropolis by Michael Dempsey — $1.99
Clockwork Phoenix edited by Mike Allen — $3.99
The Shambling Guide to New York City by Mur Lafferty — $1.99
Stories, edited by Neil Gaiman and Al Sarrantonio — $3.79
Chrysanthe by Yves Meynard — $1.99
The Lives of Tao by Wesley Chu — $3.79
And many, many others. See John's detailed list of discount digital delights at SF Signal. And remember to thank him, next time you see him.