Fantasy New Year's Musings
Fantasy New Year's Musings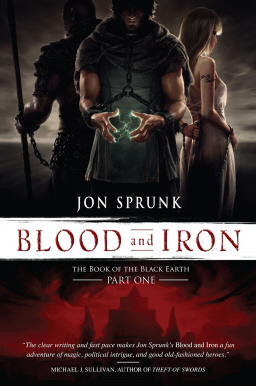 Hello, friends. As 2013 comes to a close and the New Year dawns, I'm taking a few moments to consider what 2014 will bring to the realm of fantasy.
Personally, I'm proud to announce the beginning of a new fantasy tetralogy next year, starting in March with Blood and Iron. I'll be finishing the sequel in 2014, as well as writing at least one short story for a friend who invited me to be a part of his fantasy shared-world. (More details on that next year.)
I also have a few conventions and a writing conference scheduled in 2014. These are often the highlights of my professional life, as I get to reconnect with old friends and make some new ones. Meeting readers and other writers is one of the awesome perks of this field.
The big one will be a return to DragonCon. I'd gone three years in a row before taking 2013 off, but I've missed it so much I have to go back. It's a four-day fantasy/scifi geekfest with all the trimmings. Great costumes, wonderful guests, and some of the best partiers on the planet.
Beyond my professional goals, I will make an effort to read more books next year. It's a funny thing. I had so much more time to read before I started writing full-time. Alas, that's what happens when you embrace your passion.
Yet I'm going to make more time to read in 2014. There are so many freaking amazing books out there and I want to devour as many as possible. My problem is that I like to go back and re-read my favorite books/series, so I'm forever trying to catch up with the new crop.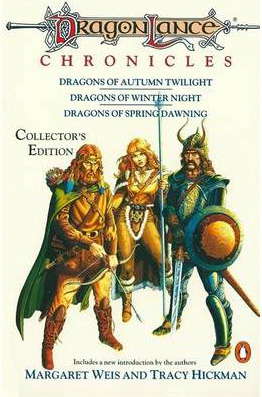 I hope that 2014 brings us some kick-butt fantasy in other media as well. The third Hobbit movie will be out, as well as a new season of Game of Thrones on HBO.
It would be nice if these would lead to more fantasy on the big and little screens. There's so much truly great fantasy that I want to see adapted, things like Dragonlance. (Tell me Tom Hiddleston wouldn't make the BEST Raistlin; Hemsworth could come along as Caramon, too.)
I want movies or miniseries for Elric and The Black Company, too. And maybe a little series like, I dunno, the Shadow Saga by that Sprunk guy….
More than anything, I'm looking forward to seeing the fantasy genre continue to grow next year. Seeing new authors emerge and following established writers as they push the boundaries of our expectations.
2014 is going to be a great year for books, with new stuff coming out from Brandon Sanderson, Mark Lawrence, Scott Lynch, Glen Cook, Jim Butcher, Brent Weeks, and so many more. I'm not going to have time to sleep!
Anyway, those are the fantasy things I'm most anticipating for 2014. I wish you all a great New Year with all the happiness and success in the world. Eat, drink, and make merry! But please don't drink and drive. I want to keep my friends around as long as possible.
---
Jon Sprunk is the author of the Shadow Saga (Shadow's Son, Shadow's Lure, and Shadow's Master) and a mentor at the Seton Hill University fiction writing program. His next epic fantasy series begins in March 2014 with Blood and Iron.