Letters to Black Gate: Poul Anderson, Digital Publishing, and The Dying Earth
Letters to Black Gate: Poul Anderson, Digital Publishing, and The Dying Earth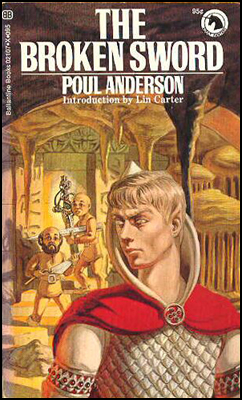 Michael Fierce writes:
I just wanted to say that I really love Ryan Harvey's article on Poul Anderson's The Broken Sword. I've read the revised version many times and have always wanted to read the original, and now, after reading his article, am even more enthused to do so. Really excellent breakdown and the format was very reader-friendly with some visually pleasing colors that really grabbed me.

I know many things about many great books but he definitely takes the cake on his knowledge on that one. I'm going to have to come to your site more if there's quality writing at that level. Thanks again!
You're welcome, Michael. And if you enjoyed Ryan's post, you may enjoy Brian Murphy's "In the grip of "The Northern Thing:" My Top 10 Northern Inspired Stories" (here), in which he examines Poul Anderson's Hrolf Kraki's Saga and The Broken Sword, Nancy Farmer's The Sea of Trolls, and seven other neglected fantasy classics of the north.
I enjoy the Black Gate website. The posts are often interesting and cover such a broad range of 'fantasy' topics that there is something for every fan of the field.

I don't recall seeing that you folks are open for submissions in the couple of years I've been an irregular reader (not that I read in an irregular fashion….). Has there been any thought to an online-only edition or two each year? I'm guessing you get a lot of publishable material that just doesn't fit into the two print issues. And it would allow for additional as well as more timely reviews and whatnot.

Just curious. I know it would take a lot of work, but it wouldn't have to have all the bells and whistles (i.e. tons of illustrations) that go in the print edition. My own online newsletters (solarpons.com and Baker Street Essays) are simple affairs put together in MS Publisher and I write almost all the content. I would think Black Gate could produce a content-filled online edition that would get a lot of readers. Perhaps you could include blog posts from some of your staff. I recently found Howard Andrew Jones' blog post about the definition of sword and sorcery. Interesting read!

I am in no way minimizing the work required. But I would think you wouldn't have much problem getting contributions, at least.

Keep up the great work!

Bob Byrne
Bob, your note is rather prophetic. As we've announced in the Black Gate newsgroup and other places, we are launching a digital version of the magazine this year.
Black Gate 15 is already available in Kindle format, and we're working hard to convert earlier issues — and expand to Nook, iBook, and other formats — in the next few months. Black Gate 16 and 17 will be published first in digital format, and only then in print.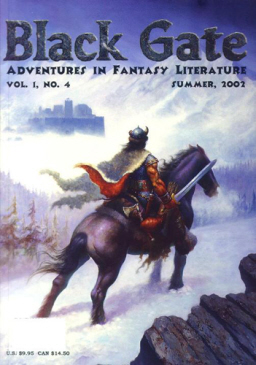 Rod Hankemeier comments on re-discovering Black Gate, our new digital format, and discovering Cory Doctorow in BG 4:
I picked up several of your early issues either at Barnes & Nobles or Borders back in the 2001 to 2003.  I never saw them again in bookstores and just figured the magazine had folded. Sorry 🙂

Recently I was doing some searches on eBay for some older magazines. I tried Black Gate and was surprised to see auctions for your later issues. I found your website and was happy to see you offering back issues for sale. I just ordered a few, and will probably be picking up a few more in a month or so.

I enjoyed your magazine back then and can't wait to see the newer issues. I usually turn to the game and book reviews first. And you have had some great articles as well. And of course, a great selection of fantasy fiction.

Interesting enough, you may have solved a recent mystery for me. I have to admit I could not off-hand remember what stories I had read in your earlier issues so I was looking at your website and checking the contents of the early to jog my memory. I remember "Beat Me Daddy (Eight to the Bar)" by Cory Doctorow in issue 4. Recently a friend of mine  recommended some novels by Cory Doctorow and I recognized the name, but could not remember where I had come across it before. I think it must have been Black Gate 4.

And I do like the classics so your Fantasy Classic story every issue was a must read. I loved "The Monster-God of Mamurth" by Edmond Hamilton in issue 2.

I see on your website, the magazine is going to become an e-zine which I am not thrilled to hear but I can understand the need to change. As long as the content continues to stay of the high quality your subscribers expect, I am sure it will work out fine. Once I have all the back issues of the print books I need, I am sure I will pick up the e-zines.

Again, thank you for the update and keep up the good work.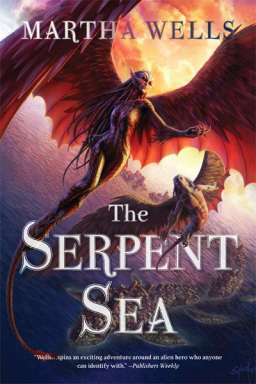 Keith West at the excellent review site Adventures Fantastic tells us our mention of his recent review has helped out:
Thank you for the quote in your post about Martha Well's The Serpent Sea yesterday. I've noticed an increase in traffic to my website today, and now I know why.
Glad to help, Keith. Thanks for the terrific coverage of Martha's latest novel!
Carol Duchesneau recently purchased a complete set of our early issues, and has been sending me brief mini-reviews as she finishes each one.  Here's a few of them edited together, with her permission:
In the first issue, "Golden Bell, Seven, and the Marquis of Zeng" by Richard Parks was moving and to me, had a lyrical grace to it. But I am kind of a sucker for Asian like settings too. I've also always been a fan of Charles de Lint's stories and I tend to like his blend of mysterious and urban in his fantasy mixed with what seems to me, dry wit. In the second issue I loved "Bones of the Dead" by Julia Blackshear Kosatka…

In the third issue: "Iron Joan" by Elizabeth Gilligan I liked for the feel of mystical Scottish highlands mixed with the every day life and superstition of the time. Hehe and I'm a sucker for dragons 😛 (which is probably why I'm so looking forward to Joanne Bertin's next Dragon Lord book). I also loved Elaine Cunningham's "Knight of the Lake" and her take on Lancelot as a child 🙂 but then, I've not lost my fondness for interesting Fae stories too. Heh, and in that story he seemed rather arrogant for a kid.

In issue five I liked "Two Skins." I don't suppose there are more stories by Mr. Shawn L. Johnson in Black Gate? It must be a theme with me, since it sort of reminds me of Jeri Smith-Ready's Aspect of Crow series just a tiny bit or the His Dark Materials series. Come to think of it, the theme, for me is also sort of like Spirit Fox by Mickey Zucker Reichert and Jennifer Wingert. At any rate, I enjoyed his story.

In the same issue I also loved "Love and Justice" by Michael H. Payne. Does he have more books besides Blood Jaguar set in that same story 'verse' now? It was quite an interesting world. 🙂 I kind of love stories that shows civilization (man) and Wilderness (Nature) can also have a positive symbiotic relationship as well as be at odds.

Will there be more of Harry James Connolly's 'City of Pald' stories? They're really intriguing… I like the Pald short stories because of the tone and flavor of the stories. In many ways, while very different, it sort of reminds me of Simon R. Green's Hawk and Fisher stories — a little grim, a little sarcastic, but tons of brutal fun.

Going through the old Black Gate volumes has inspired me to go back through some of the books in my room I've yet to read such as my MZB Mist of Avalon books. I've started with The Fall of Atlantis of course, which in turn reminded me of my off and on writing hobby that I've sort of neglected in favor of reading.

I like reading the Black Gate blog… I love the website; in many ways it's like a learning tool without actually being in school. Just for kicks, I was reading your submission guidelines. I value humor and there were a few (true) parts that had me going back just for the guffaws. The biggest is the part about Six Things That Will Cause You To Stop Reading. 😀 Very true but also funny. Especially 3 and 4. Heh, I'm still waiting for A Detective who is a Merperson who's Office is Atlantis and has the ability to shift gender like some of the species of fish. *snicker*

At any rate, thanks and I'll definitely be looking forward to all future volumes of Black Gate in digital and perusing the website too.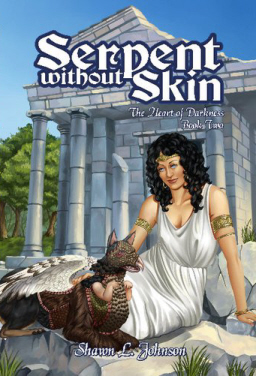 Carol, I'm glad you asked about Shawn L. Johnson. While he published only one piece in our pages, Shawn has continued the story of "Two Skins" in two novels, Oath of Six and Serpent Without Skin.
He wrote about them recently in two articles on the Black Gate blog: The Road to The Heart of Darkness, on editing and publishing both books, and a piece on Finding the Right Cover Artist for your eBook.
You can also read a generous excerpt from Oath of Six right here on the BG blog.
As for additional Pald stories, I sent your question along to the distinguished Harry Connolly and here's what he said:
I'm afraid the only other Pald stories are the ones I'm now selling at 99 cent ebooks for the Nook and Kindle.
You can buy both stories at his website or at Amazon or B&N.
Thank you so much for your kind and personal service. In a day of automated messages, it is really cool to get a response email from a real person who is heartily invested in selling his product. Although I regrettably haven't finished it yet, I have loved every story I have read in Black Gate 15. It really offers a wide range of story types and has helped me experience new types of stories that I wouldn't have necessarily picked up off a bookstore shelf. I wanted to snatch up as many issues as possible to make sure I had great reading material for a long time to come. Although, I love reading fantasy novels, sometimes it's nice to just take a small break in a busy day and immerse yourself in a short story. Thanks for the shipping discount. And thank you so much for your wonderful product. I certainly can't wait for Issue 16.

I also love the website. I check it almost every day to see if there is any new post to read that interests me. The site really helps me feel as if I'm more connected to readers everywhere and lets me see what other people with similar tastes like to read.

Bev Nelson
Germantown, Tennessee
Thanks for the kind words, Bev.  Glad you're enjoying both the magazine and the website.
I live in Streamwood Illinois and stumbled across the site as I was reading about GaryCon IV. I couldn't go this year because it was spring break for my kids and if I don't get the wife to somewhere warm I am in deep trouble.

Thanks for posting what you did, your review of the con was well done and I felt like I was there! Thanks for the hard work and now I need to look at your publication, it does look gorgeous!

Greg Littlejohn
Greg, I'm really glad you appreciated the Gary Con report. I spent about six hours putting it together last week, formatting large and small versions of about 30 images and writing the text. As my wife put it, "That's longer than you spent at the convention!"
Maybe I'll get to run into you next year. Hope you get a chance to attend…. it really is a fun little convention for old-school gamers.
How did you Discover Black Gate?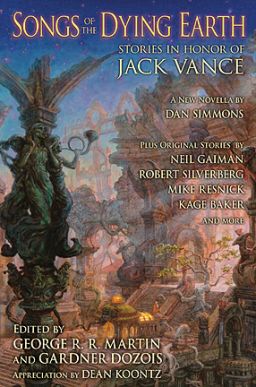 I discovered Black Gate a few weeks ago when I was looking up the bibliography of James Enge and Darrell Schweitzer on Wikipedia.

I noticed that some of their short stories were published in Black Gate magazine. I then went to the Black Gate web site to see what it was all about, and was there for hours reading essays about Clark Ashton Smith, James H.Schmitz, and Max Rohmer.

Articles like these have enhanced my appreciation of Fantasy, Horror and Science Fiction. Reading has become a recent hobby that began for me about three years ago when a friend suggested that I read The Song of Ice and Fire series.I loved it and went looking for similar things to read.

When I researched George RR Martin, I found out that Tales of the Dying Earth were a big influence for him and I read that and the Songs of the Dying Earth anthology. Every time I research something, some other new thing comes up.And now, I can't get enough of this stuff.. So, I found your publication to be very helpful and I look forward to reading more of it.

Thank you very much and Best Regards,

David Cruces
You're quite welcome, David.  If you started reading fantasy with The Song of Ice and Fire and The Dying Earth, you've experienced some of the best the field has to offer.
Clark Ashton Smith, James Schmitz, and Max Rohmer should hold you entertained for a while, but keep coming back to the BG blog and we'll keep introducing you to the best in modern fantasy.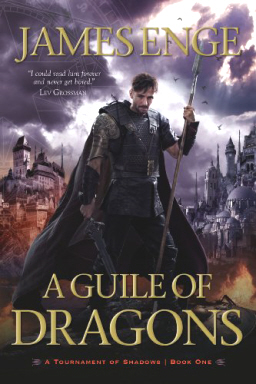 I suspect that I found your magazine in a bookstore some years back and simply fell in love with it. It has been a welcome addition to my shelves for years now.

Black Gate's stories delight and the reviews show me the way to gems I have not yet found. James Enge's Morlock the Shaper stories are just the example that comes most readily to mind (helps having one of his books on a shelf in front of me).

Now, what I really want is your list of yet unread books that you mentioned in BG 15. Like a map to a priceless treasure, such a list is almost as valuable as the things it enumerates. Any chance you'd like to share?

Sine sera,
Marc Palmer
Marc, the list of unread books I discussed in my BG 15 editorial dates back to roughly 1987. As you can imagine, it's grown to substantial size 25 years later.  I'll likely share it some day, but for now all I can tell you is that it begins with Legend, by David Gemmell.
I discovered a book by Maria V Snyder in an Australian library and thought it was awesome so I went to her website to read more of her stuff — she pointed me to you guys 🙂

Do you get many orders from New Zealand?

Beaulah Pragg
Christchurch, New Zealand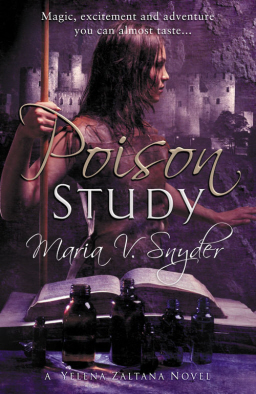 We have less than half a dozen subscribers in New Zealand, Beaulah. But I take solace in the fact that, if a zombie apocalypse (or even a more mundane apocalypse) does virtually wipe out mankind, the island of New Zealand will doubtless become the cultural and scientific center of a new civilization.
Just in case… do me a favor and take good care of your Black Gate issues, will you?
I learned about Black Gate about a year or so ago as I was surfing the web researching new stuff to check out. I read a lot of fantasy and science fiction, and I particularly love all the varieties of sword and sorcery. I've read and enjoyed some authors who I believe may have had their first stories published in Black Gate, so I'm really looking forward to reading the back issues I ordered!

Andrew Thompson
Brookline, MA
We hear that a lot, Andrew. But we never really get tired of it. Thanks for giving the magazine a try.
I discovered Black Gate thanks to the website. I'm checking the posts on it on a daily basis. I've found a lot of interesting articles and post.

I was quoted on a post write by a guy whose name I've honestly forgotten who was writing about monsters in fantasy. I appreciate your focus on sword'n'sorcery without overlooking other fantasy subgenres. So, thank you for your effort in keeping the heroic fantasy flame alive!

Ciao
Massimiliano
Genova, Italy
You can write the editor of Black Gate at john@blackgate.com. Letters published in our Letters Column may be edited for length or clarity. You can read previous letters columns here.
Thanks to all who wrote letters to us. Your comments and feedback are always appreciated.