The Top 100 Out of Print Books of 2010
The Top 100 Out of Print Books of 2010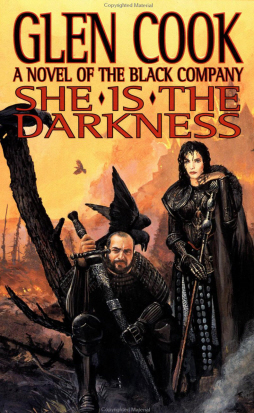 Tis the season for Top Ten lists (again), and there are plenty to be had. But Black Gate is all about the best in neglected fantasy and sadly, there aren't nearly as many "Top Ten Most Neglected" book lists out there as there should be.
However, BookFinder.com recently published their list of the Top 100 in-demand out-of-print titles for 2010, and that's pretty close. The list includes titles from Philip K. Dick, Stephen King, Ray Bradbury, Glen Cook, C.S. Lewis, Ray Garton, Ben Bova, Madeleine L'Engle, Cameron Crowe, and many others.
The Number One Out-of-print book for 2010 was Sex, Madonna's 1992 collection of erotic photographs, good-condition copies of which still sell for $200 and up. I remember peeking at that book in Borders when it first came out; it's not hard to understand why there aren't a lot of copies that haven't been pawed through.
Also on the list was Glen Cook, with the 1998  novel  She Is The Darkness, seventh in The Black Company series; Philip K. Dick's early novel Gather Yourselves Together, first published posthumously in 1994; Ray Bradbury's 1947 collection Dark Carnival, and two novels by Stephen King: Rage (by "Richard Bachman") and the limited edition My Pretty Pony.
There are several surprises on the list, including a few books that aren't widely known for being in hot demand.  For example, fan legend has it that Ben Bova's The Star Conquerors (#23) is scarce because Bova has been gradually buying up all the copies on the market to remove it from circulation.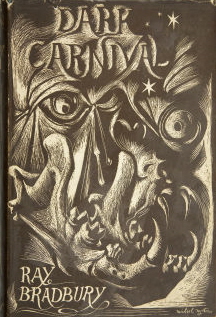 Some of the titles of interest to fantasy fans on the list include:
2 – Ray Garton, In a Dark Place: The Story of a True Haunting
9 – Stephen King (as Richard Bachman), Rage
22 – Stephen King, My Pretty Pony
23 – Ben Bova, The Star Conquerors
33 – Cameron Crowe, Fast Times at Ridgemont High
36 – Ray Bradbury, Dark Carnival
38 – Philip K. Dick, Gather Yourselves Together
40 – Glen Cook, She Is The Darkness
47 – Walt Kelly, I Go Pogo
56 – C.S. Lewis, The Allegory of Love: A Study in Medieval Tradition
63 – Madeleine L'Engle, Ilsa
BookFinder.com's  complete list of Top 100 out-of-print titles for 2010 is here.