Blake Edwards: A Personal Remembrance
Blake Edwards: A Personal Remembrance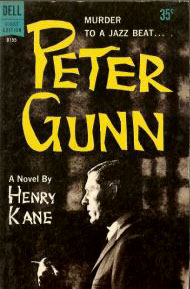 This wasn't the article I planned on posting this week. Those that know me are aware of my obsession with Blake Edwards' work. It is also true to say that I am obsessive about the work of Hammett, Chandler, Ross Macdonald, Sax Rohmer, Ray Davies, and countless other writers. However, my love of writers and writing begins and ends with Mr. Edwards.
Blake Edwards' passing this week brings his work back into focus again for the public at large. He was a prolific writer/producer/director with a body of work that spanned nearly eight decades and ran the gamut from film, radio, television, and theater. A native Oklahoman, the stepfather who adopted him made him the third part of a family that now boasts five generations in the entertainment industry.
His early success came in radio creating the hardboiled detective series, Richard Diamond, Private Detective which later made a successful transition to television and led Edwards to produce his own television variation in the form of the classic Peter Gunn. The latter project began an association with composer Henry Mancini that continued for over 35 years until Mancini's death.
Edwards' successful transition from radio to television ran concurrent with his consistent work in film, largely as the writing partner of director Richard Quine. Edwards served as Quine's second unit director which led to his own opportunity to move into directing feature films in the mid-1950s.
Box office success came his way with Operation: Petticoat (1959) which teamed Cary Grant and Tony Curtis and paved the way for his directing a trio of classics: Breakfast at Tiffany's (1961) starring Audrey Hepburn, Experiment in Terror (1962) starring Glenn Ford and Lee Remick, and Days of Wine and Roses (1962) starring Jack Lemmon and Lee Remick. Edwards' legacy was cemented by his next two projects: The Pink Panther (1963) and A Shot in the Dark (1964) both starring Peter Sellers as the bumbling Inspector Clouseau.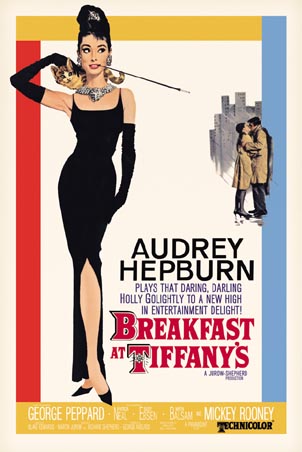 The next decade for Edwards was a tumultuous one with changing tastes in popular entertainment impacting the reception of projects such as The Great Race (1965) starring Tony Curtis, Jack Lemmon, and Natalie Wood; Darling Lili (1969) starring Edwards' second wife, Julie Andrews; and Wild Rovers (1970) starring William Holden, Ryan O'Neal, and Karl Malden.
His own reaction to the changing times resulted in a string of films that frequently confounded their intended audiences, though they later emerged as cult classics: What Did You Do in the War, Daddy? (1966) starring James Coburn; Gunn (1967) with Craig Stevens reprising his television role of Peter Gunn; and The Party (1968) with Peter Sellers as a bumbling Hindu actor. A brief return to dramatic material with The Carey Treatment (1972) starring James Coburn and The Tamarind Seed (1974) starring Julie Andrews and Omar Sharif remain underappreciated despite their excellence.
Edwards' commercial prospects brightened once he and Peter Sellers revived their Inspector Clouseau comedy series with three further sequels in the mid-1970s. He ended the decade with the biggest hit of his career with "10" (1979) starring Dudley Moore, Julie Andrews, and Bo Derek. The satirical S.O.B. (1981) starring Richard Mulligan, Julie Andrews, and William Holden and the sophisticated Victor/Victoria (1982) starring Julie Andrews completed his triumphant return to form.
Peter Sellers' death in 1980 saw Edwards struggle with two failed attempts to continue the series without him by replacing the character of Clouseau rather than the actor. An earlier attempt to make a film without Sellers or Edwards in the late 1960s was a disaster and two recent attempts to revive the franchise with Steve Martin as Clouseau, but without Edwards' participation also misfired.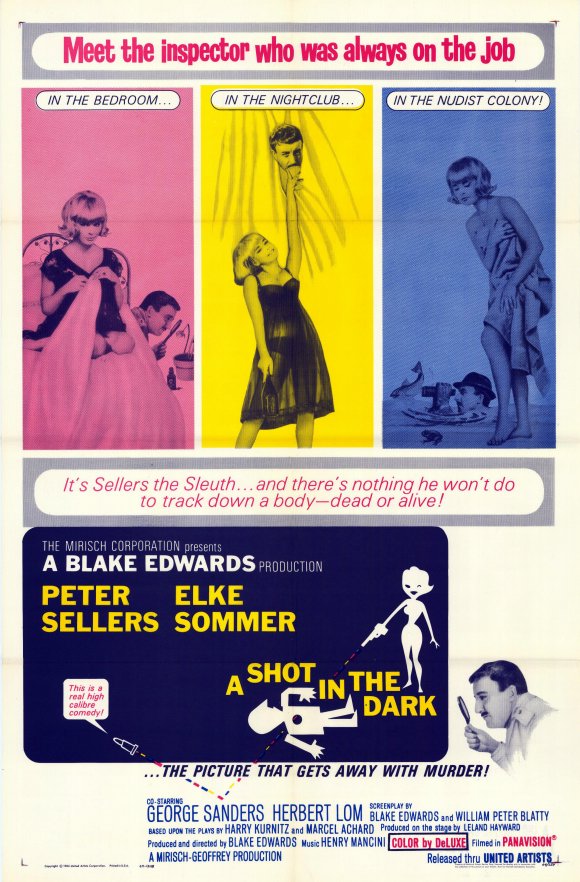 Edwards did not slow down his pace in the 1980s, but his body of work began to vary widely in terms of quality. He left filmmaking behind in the mid-1990s to concentrate on theater. He successfully adapted Victor/Victoria to Broadway. Big Rosemary, a theatrical adaptation of his second film as a director, He Laughed Last (1956) was staged off-Broadway in 1999 and was work-shopped in Los Angeles several times over the next decade, most recently showcased off-Broadway a second time in early 2009. The project remains a work in progress along with Scapegoat, a stage play John Ritter was preparing to star in at the time of his untimely death and several screenplays Edwards penned in the last decade of his life, most of which involve his son, writer/producer/director Geoffrey Edwards.
Blake Edwards' legacy as one of the last breed of filmmakers with roots in Hollywood's Golden Age is assured. My own personal connection to his work runs far deeper. As a traumatized five year old, his work provided a coping mechanism for me and over time, gave me a new sense of identity that helped an emotionally-scarred survivor function in a reasonably healthy fashion. Pain and insanity are at the root of much of Edwards' work. His quip, "madness does not preclude achievement" became a creed that I adopted as a child. First finding it comical and later recognizing that it meant something far more real than much of what my youthful world had to offer.
Every writer whose work resonated with me either influenced Blake Edwards or counted him as a source of inspiration. He remains the foundation of my daily diet in book, film, and music. His passing is not a melancholy time for me because he already served the best purpose a hero can. He inspired me to follow in his footsteps, put pen to paper and create…and God willing, escape. And he was correct, madness does not preclude achievement. Thank you, Mr. Edwards for the inspiration and the entertainment.
---
William Patrick Maynard was authorized to continue Sax Rohmer's Fu Manchu thrillers beginning with The Terror of Fu Manchu (2009; Black Coat Press). He is currently working on a sequel, The Destiny of Fu Manchu as well as The Occult Case Book of Sherlock Holmes. To see additional articles by William, visit his blog at SetiSays.blogspot.com