Blake Edwards: A Personal Remembrance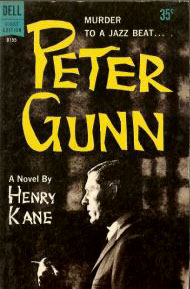 This wasn't the article I planned on posting this week. Those that know me are aware of my obsession with Blake Edwards' work. It is also true to say that I am obsessive about the work of Hammett, Chandler, Ross Macdonald, Sax Rohmer, Ray Davies, and countless other writers. However, my love of writers and writing begins and ends with Mr. Edwards.
Blake Edwards' passing this week brings his work back into focus again for the public at large. He was a prolific writer/producer/director with a body of work that spanned nearly eight decades and ran the gamut from film, radio, television, and theater. A native Oklahoman, the stepfather who adopted him made him the third part of a family that now boasts five generations in the entertainment industry.
His early success came in radio creating the hardboiled detective series, Richard Diamond, Private Detective which later made a successful transition to television and led Edwards to produce his own television variation in the form of the classic Peter Gunn. The latter project began an association with composer Henry Mancini that continued for over 35 years until Mancini's death.