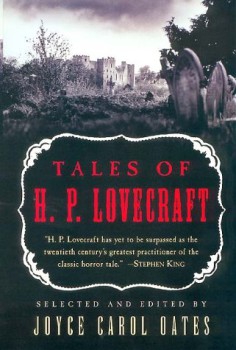 The more I write, the more opprobrium I feel for categorical definitions of fiction, notably "genre fiction" and "literary fiction." I like to think I practice both, and that most readers read both. Crazier still –– lunacy, truly –– I suffer the apparent delusion that often the two categories cannot be separated, except by book vendors aiming to simplify or streamline the shopping experience.
Not long ago, I delved back into Joyce Carol Oates's introduction to a delicious anthology, Tales of H.P. Lovecraft, and I came across this passage:
However plot-ridden, fantastical or absurd, populated by whatever pseudo-characters, genre fiction is always resolved, while literary fiction makes no such promises; there is no contract between reader and writer for, in theory at least, each work of literary fiction is original, and, in essence, "about" its own language; anything can happen, or, upon occasion, nothing.
Now –– and I say this as a long-time and self-avowed fan of your work, Ms. Oates –– them's fightin' words.
---