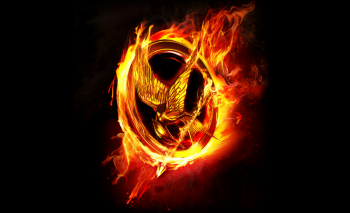 On a recent visit, my sister was shocked to discover that my boys had with them a copy of Mockingjay. At first, she assumed it was Corey's (Corey is nearly thirteen), and was therefore even more horrified to learn that it was Evan's book. Evan is eight.
My sister accosted me later that night (with my boys and hers all tucked up in various beds, visions of Minecraft dancing in their heads) and asked how I had come to the decision to let Evan tackle The Hunger Games books. She did not approach on an attack vector ––"How dare you let him read this trash!" No, no. Opinionated my sister certainly is, but she's a smart (and tolerant) cookie.
Even so, my answer took the better part of twenty minutes to deliver, because I myself am puzzled by why Evan is reading The Hunger Games and why I (having viewed The Hunger Games and read Catching Fire) am at least tacitly condoning his choice.
---