Goth Chick News: Coveting Bram Stoker – 2013 Award Nominees Announced
Goth Chick News: Coveting Bram Stoker – 2013 Award Nominees Announced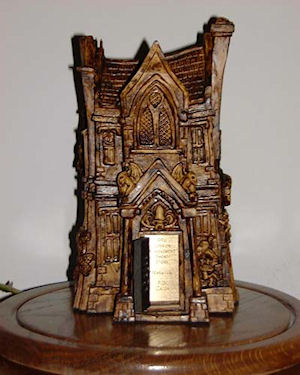 Regarding the actual item you get to put on your mantel; as awards go, forget the Oscar statue and give me a Stoker any day. You have to admit – it's pretty darn cool.
The Horror Writers Association (HWA), who have been honoring the premiere writers in horror and dark fiction since 1987, announced their nominees for the 2013 Bram Stoker Awards last week.
So if you don't have time to sit cross-legged in the horror section of your fast-dwindling local bookseller to get a bead on the best new writers in this genre, then the annual Stoker nominees announcement could be a shortcut to creating your reading list for the next twelve months — if you're so inclined.
And I am.
So without further pontificating, here are the 2013 Stoker Award nominees.
Superior Achievement in a Novel
NOS4A2, Joe Hill (Morrow)
Doctor Sleep, Stephen King (Scribner)
Malediction, Lisa Morton (Evil Jester)
A Necessary End, Sarah Pinborough & F. Paul Wilson (Thunderstorm)
The Heavens Rise, Christopher Rice (Gallery)
Superior Achievement in a First Novel
Candy House, Kate Jonez (Evil Jester)
The Year of the Storm, John Mantooth (Berkley)
The Evolutionist, Rena Mason (Nightscape)
Redheads, Jonathan Moore (Samhain)
Stoker's Manuscript, Royce Prouty (Putnam)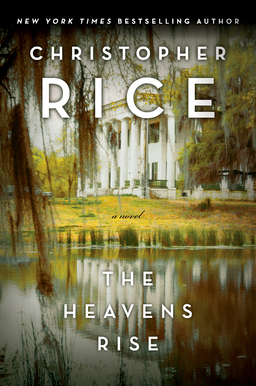 Superior Achievement in a YA Novel
Special Dead, Patrick Freivald (JournalStone)
Unbreakable, Kami Garcia (Little, Brown)
Project Cain, Geoffrey Girard (Simon & Schuster)
Dog Days, Joe McKinney (JournalStone)
In the Shadow of Blackbirds, Cat Winters (Abrams)
Superior Achievement Long Fiction
"The Bluehole," Dale Bailey (F&SF, May-June 2013)
"The Great Pity," Gary Braunbeck (Chiral Mad 2)
"The Slaughter Man," Benjamin K. Ethridge (Limbus, Inc.)
"No Others Are Genuine," Gregory Frost (Asimov's SF, Oct-Nov 2013)
House of Rain, Greg F. Gifune (DarkFuse)
East End Girls, Rena Mason (JournalStone)
Superior Achievement in Short Fiction
"Primal Tongue," Michael Bailey (Zippered Flesh 2)
"Snapshot," Patrick Freivald (Blood & Roses)
"Night Train to Paris," David Gerrold (F&SF, Jan-Feb 2013)
"The Hunger Artist," Lisa Mannetti (Zippered Flesh 2)
"The Geminis," John Palisano (Chiral Mad 2)
"Code 666," Michael Reaves (F&SF, March-April 13)
Superior Achievement in an Anthology
Horror Library: Volume 5, R.J. Cavender & Boyd E. Harris, ed. (Cutting Block)
After Death…, Eric J. Guignard, ed. (Dark Moon)
Barbers & Beauties, Michael Knost & Nancy Eden Siegel, ed. (Hummingbird House)
The Grimscribe's Puppets, Joseph S. Pulver, Sr., ed. (Miskatonic River)
Dark Visions: A Collection of Modern Horror, Volume One, Anthony Rivera & Sharon Lawson, ed. (Grey Matter)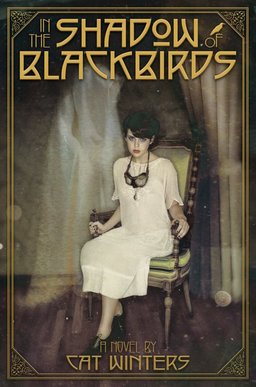 Superior Achievement in a Collection
North American Lake Monsters: Stories, Nathan Ballingrud (Small Beer)
The Beautiful Thing That Awaits Us All and Other Stories, Laird Barron (Night Shade)
The Tears of Isis, James Dorr (Perpetual Motion Machine)
The Ape's Wife and Other Stories, Caitlìn R. Kiernan (Subterranean)
Dance of the Blue Lady, Gene O'Neill (Bad Moon)
Bible Stories for Secular Humanists, S.P. Somtow (Diplodocus)
Superior Achievement in Non-Fiction
Images of the Modern Vampire: The Hip and the Atavistic, Barbara Brodman & James E. Doan, eds. (Fairleigh Dickinson)
Ramsey Campbell: Critical Essays on the Modern Master of Horror, Gary William Crawford, ed. (Scarecrow)
Nolan on Bradbury: Sixty Years of Writing about the Master of Science Fiction, William F. Nolan (Hippocampus)
The Intermedial Experience of Horror: Suspended Failures, Jarkko Toikkanen (Palgrave Macmillan)
Lovecraft and Influence: His Predecessors and Successors, Robert H. Waugh, ed. (Scarecrow)
Superior Achievement in a Poetry Collection
Dark Roads: Selected Long Poems 1971-2012, Bruce Boston (Dark Renaissance)
The Sex Lives of Monsters, Helen Marshall (Kelp Queen)
Dangerous Dreams, Marge Simon & Sandy DeLuca (Elektrik Milk Bath)
Four Elements, Marge Simon, Rain Graves, Charlee Jacob, & Linda Addison (Bad Moon)
Hysteria: A Collection of Madness, Stephanie M. Wytovich (Raw Dog Screaming)
Superior Achievement in a Graphic Novel
Fatale Book Three: West of Hell, Ed Brubaker (Image)
Alabaster: Wolves, Caitlìn R. Kiernan (Dark Horse)
Witch Doctor, Vol. 2: Mal Practice, Brandon Seifert (Image)
Sin Titulo, Cameron Stewart (Dark Horse)
Colder, Paul Tobin (Dark Horse)
Superior Achievement in a Screenplay
The Returned: "The Horde," Fabien Adda & Fabrice Gobert
American Horror Story: Asylum: "Spilt Milk," Brad Falchuk
Hannibal: "Apéritif," Bryan Fuller
Dracula: "A Whiff of Sulfur," Daniel Knauf
The Walking Dead: "Welcome to the Tombs," Glen Mazzara
The complete list is here. Congratulations to all the nominees!
The awards will be given out at the 27th annual Bram Stoker Awards banquet during the World Horror Convention 2014 in Portland on May 10, 2014.
We reported on the 2012 nominees here, and the winners here.