New Treasures: The Death House by Sarah Pinborough
New Treasures: The Death House by Sarah Pinborough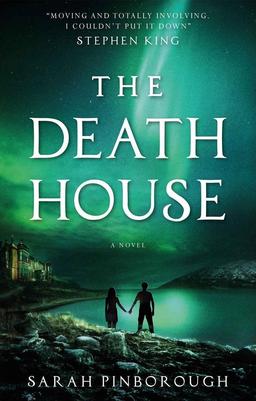 Sarah Pinborough won a British Fantasy Award last year for her novella "Beauty," and she was nominated for a Bram Stoker in 2013 for her novel A Necessary End, written with F. Paul Wilson. Her latest novel, The Death House, has gotten a lot of attention, including a cover blurb from Stephen King: "Moving and totally involving. I couldn't put it down." The publisher's release that came with it described it as "a contemporary novel with a compelling dystopian setting… with strong YA crossover appeal." I suppose I could just wait for the movie then.
Toby's life was perfectly normal… until it was unravelled by something as simple as a blood test.

Taken from his family, Toby now lives in the Death House; an out-of-time existence far from the modern world, where he, and the others who live there, are studied by Matron and her team of nurses. They're looking for any sign of sickness. Any sign of their wards changing. Any sign that it's time to take them to the sanatorium.

No one returns from the sanatorium.

Living in his memories of the past, Toby spends his days fighting his fear. But then a new arrival in the house shatters the fragile peace, and everything changes. Because everybody dies. It's how you choose to live that counts.
We last covered Sarah here with her 2013 novel A Matter of Blood, the first book in The Forgotten Gods trilogy.
The Death House was published by Titan Books on September 1, 2015. It is 286 pages, priced at $14.95 in trade paperback and $7.99 for the digital edition. The cover design is by Julie Lloyd.