The 2014 British Fantasy Award Winners Announced
The 2014 British Fantasy Award Winners Announced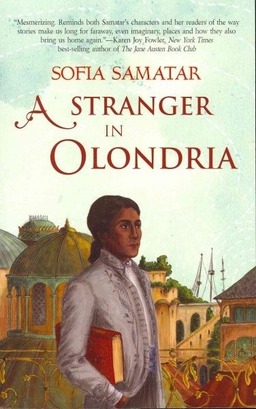 The 2014 British Fantasy Award winners have been announced, and once again I'm reminded that there's a lot of fantastic fantasy out there I'm not reading.
Every year, while I'm struggling to catch up on Henry Kuttner short stories I haven't read or something, another must-read fantasy escapes me. This year it appears to be Sofia Samatar's A Stranger in Olondria, which so far has been nominated for the Nebula and World Fantasy Awards. On Sunday, it also won the British Fantasy Award for Best Fantasy novel (also know as the Robert Holdstock award.)
We haven't reported consistently on the British Fantasy Awards in the past and, looking back, that was an obvious error in judgment. They've selected some terrific winners over the years and it's time we paid more attention. Besides, they have an award named after Karl Edward Wagner — that alone should make them noteworthy.
The complete award list follows.
Best Fantasy Novel (the Robert Holdstock Award):
A Stranger in Olondria, Sofia Samatar (Small Beer Press)
Best Horror novel (the August Derleth Award):
 The Shining Girls, Lauren Beukes (HarperCollins)
Best Novella:
Beauty, Sarah Pinborough (Gollancz)
Best Short Story:
"Signs of the Times," Carole Johnstone (Black Static #33)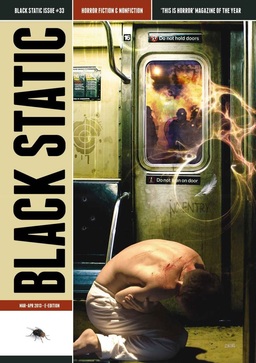 Best Anthology:
End of the Road, Jonathan Oliver (ed.) (Solaris)
Best Collection:
Monsters in the Heart, Stephen Volk (Gray Friar Press)
Best Small Press:
The Alchemy Press (Peter Coleborn)
Best Comic/Graphic novel:
Demeter, Becky Cloonan
Best Artist:
Joey Hi-Fi
Best Non-Fiction:
 Speculative Fiction 2012, Justin Landon and Jared Shurin (eds) (Jurassic London)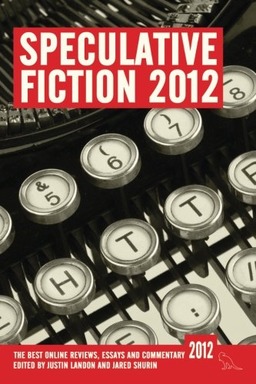 Best Magazine/Periodical:
Clarkesworld, Neil Clarke, Sean Wallace and Kate Baker (ed.) (Wyrm Publishing)
Best Film/Television episode:
Game of Thrones: "The Rains of Castamere," David Benioff and D.B. Weiss (HBO)
Best Newcomer (the Sydney J. Bounds Award):
Ann Leckie, for Ancillary Justice (Orbit)
The British Fantasy Society Special Award (The Karl Edward Wagner Award):
Farah Mendlesohn
The winners of the 2014 British Fantasy Awards were announced on Sunday, 7 September 2014, at the awards banquet at FantasyCon 2014 in York. The full list of nominees is here.
This year, the physical award was a handmade wooden bookend featuring the BFS logo, commissioned from Sarah Goss.
See the website for complete details.