The 2014 World Fantasy Awards Ballot
The 2014 World Fantasy Awards Ballot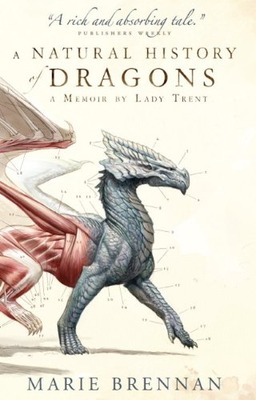 The 2014 World Fantasy Awards Ballot, listing a bunch of books I haven't read yet, has just been released.
The ballot is compiled by the voting attendees of the World Fantasy Convention, all of whom clearly read a lot more than I do. Seriously, where do you people find the time? Don't you have blog posts to write, like normal people?
Once again, the coveted Life Achievement Award is being given to two recipients: Ellen Datlow and Chelsea Quinn Yarbro. I think this is a new trend. Last year, it was awarded to Susan Cooper and Tanith Lee. (I've read their books; at least that's something.)
The winners in every other category will be selected by a panel of judges. Here's the complete list of nominees, with links to the online stories (where available) and our previous coverage:
Life Achievement
Ellen Datlow
Chelsea Quinn Yarbro
Novel
Dust Devil on a Quiet Street, Richard Bowes (Lethe)
A Natural History of Dragons: A Memoir by Lady Trent, Marie Brennan (Tor)
The Ocean at the End of the Lane, Neil Gaiman (Morrow)
A Stranger in Olondria, Sofia Samatar (Small Beer)
The Golem and the Jinni, Helene Wecker (Harper)
The Land Across, Gene Wolfe (Tor)
Long Fiction
"Wakulla Springs," Andy Duncan & Ellen Klages (Tor.com, October 2, 2013)
Black Helicopters, Caitlín R. Kiernan (Subterranean)
"The Sun and I," K.J. Parker (Subterranean, Summer 2013)
"Burning Girls," Veronica Schanoes (Tor.com, June 19, 2013)
Six-Gun Snow White, Catherynne M. Valente (Subterranean)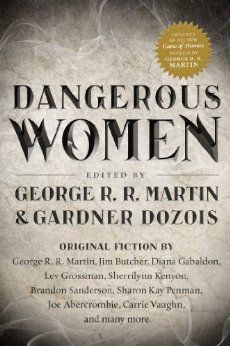 Short Fiction
Anthology
xo Orpheus: Fifty New Myths, edited by Kate Bernheimer (Penguin)
Queen Victoria's Book of Spells, edited by Ellen Datlow & Terri Windling (Tor)
Flotsam Fantastique: The Souvenir Book of World Fantasy Convention 2013, edited by Stephen Jones (Smith & Jones/PS Publishing)
Dangerous Women, edited by George R.R. Martin & Gardner Dozois (Tor)
The End of the Road, edited by Jonathan Oliver (Solaris)
Fearsome Journeys: The New Solaris Book of Fantasy, edited by Jonathan Strahan (Solaris)
Collection
Artist
Galen Dara
Zelda Devon
Julie Dillon
John Picacio
Charles Vess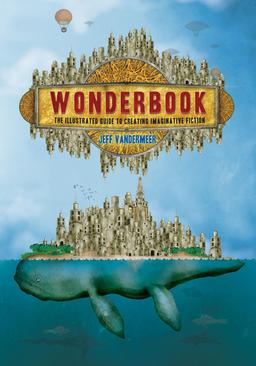 Special Award – Professional
John Joseph Adams, for magazine and anthology editing
Ginjer Buchanan, for editing at Ace Books
Irene Gallo, for art direction of Tor.com
William K. Schafer, for Subterranean Press
Jeff VanderMeer & Jeremy Zerfoss, for Wonderbook: The Illustrated Guide to Creating Imaginative Fiction
Special Award – Nonprofessional
Scott H. Andrews, for Beneath Ceaseless Skies
Marc Aplin, Jennie Ivins & Paul Wiseall, for Fantasy-Faction
Kate Baker, Neil Clarke & Sean Wallace, for Clarkesworld
Leslie Howle, for Clarion West administration
Jerad Walters, for Centipede Press
Congratulations to all the nominees! We hope you all win.
See the complete list of 2013 winners here.
Read complete details on the nominations at the World Fantasy Convention website.