Goth Chick News: The United States of Horror: There Is No Escape
Goth Chick News: The United States of Horror: There Is No Escape
A few days ago, one of my highly confidential sources shared a map posted on Imgur by a creative but anonymous user. Even if you're not familiar with Imgur, you've likely seen content from it on your social media page. In its own words, Imgur is a warehouse for "the most viral images of today, sorted by popularity."
You know, stuff like this: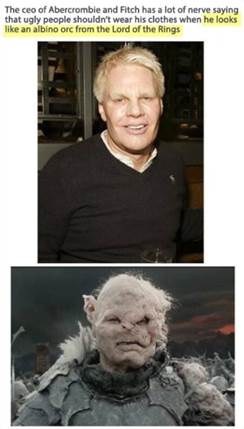 The map in question is a really cool visual representation of my favorite genre's geography and clearly took a significant amount of research – I mean, a horror movie really took place in Idaho?
Actually I'm particularly proud of my home state of Illinois and its fictional town of Haddonfield, fictionally located 93 miles southwest of Chicago, for playing host to Michael Audrey Myers.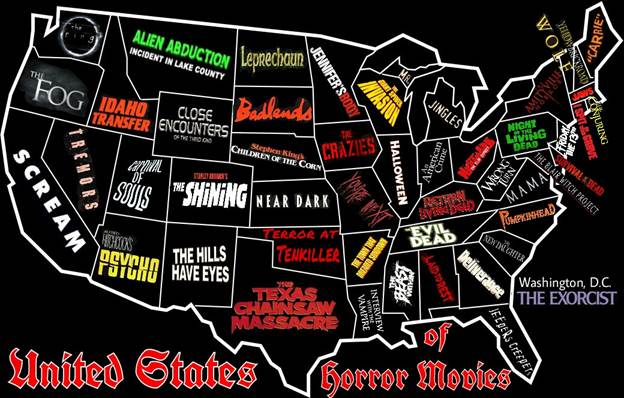 But I couldn't believe it was due to anything other than space constraints, that Alaska and Hawaii aren't pictured. Surely even sand and sun can beget horrors (middle-aged men in Speedos, you know who you are).
It took a little digging, but one could argue Snakes on a Plane has a Hawaiian connection as said plane was flying from Honolulu to LA. However, there are some real gems to choose from in the straight-to-video category such as Final Examination (murderer loose in a sorority reunion – 2003) and the I-can't-believe-I-missed-this Mega Shark vs. Crocosaurus (man vs. monster: 2010).
Alaska on the other hand, was easy. In addition to the horror that is Sarah Palin, Alaska had several candidates like 30 Days of Night, The Fourth Kind, and Resident Evil: Afterlife.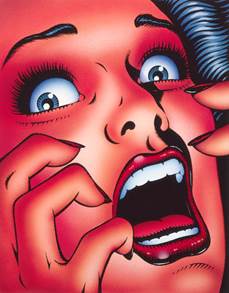 So what is your favorite horror movie filmed in your home state? Post a comment or drop a line to sue@blackgate.com.