2013 World Fantasy Award Winners Announced
2013 World Fantasy Award Winners Announced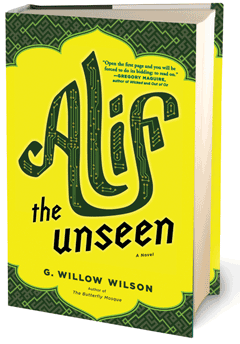 You'd think that, since I'm unable to attend World Fantasy this year, they'd keep the convention low key. I mean, no sense rubbing it in, right?
No such luck. I hear there was just as much excitement, just as many panels, and just as many fabulous parties as always. It's like they don't care.
They even gave out just as many awards as usual. Well, even if I couldn't attend, at least I can read the same award-winning fantasy as everyone else. See, that's what's great about awards — they're fair to everybody.
This year's winners of the World Fantasy Awards are:
Novel:
Novella:
"Let Maps to Others," K.J. Parker (Subterranean, Summer 2012)
Short Story:
"The Telling," Gregory Norman Bossert (Beneath Ceaseless Skies, Nov 29, 2012)
Anthology:
Postscripts #28/#29: Exotic Gothic 4, Danel Olson, ed. (PS Publishing)
Collection:
Where Furnaces Burn, Joel Lane (PS Publishing)
Artist:
Special Award Professional:
Lucia Graves, for the translation of The Prisoner of Heaven (Harper) by Carlos Ruiz Zafón
Special Award Non-Professional:
S.T. Joshi for Unutterable Horror: A History of Supernatural Fiction, Volumes 1 & 2 (PS Publishing)
Life Achievement:
See the complete list of nominees here, and the 2012 winners here.
Read complete details at the World Fantasy Convention website.
Congratulations to all the winners — and especially Gregory Norman Bossert, and our friends at Beneath Ceaseless Skies for their first World Fantasy win. Great work, guys!