2012 World Fantasy Award Winners Announced
2012 World Fantasy Award Winners Announced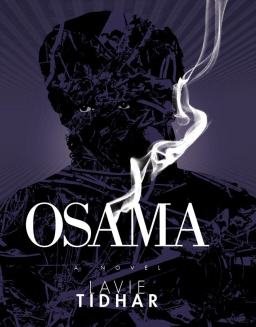 The winners of the 2012 World Fantasy Awards have been announced at the World Fantasy Convention in Toronto, Ontario.
This is the first World Fantasy Convention I've missed since 2009 and I don't like to think about how much fun I missed. So let's just get this over with.
Novel
Osama, Lavie Tidhar (PS Publishing)
Novella
"A Small Price to Pay for Birdsong," K.J. Parker (Subterranean, Winter 2011)
Short Story
"The Paper Menagerie," Ken Liu (F&SF, March-April 2011)
Anthology
The Weird,  edited by  Ann & Jeff VanderMeer (Tor)

Collection
The Bible Repairman and Other Stories, Tim Powers (Tachyon)
Artist
Special Award Professional
Eric Lane, for publishing in translation (Dedalus books)
Special Award Non-Professional
Raymond Russell & Rosalie Parker, for Tartarus Press
The Lifetime Achievement Awards (previously announced) went to Alan Garner and George R.R. Martin.
A great list of winners this year. I'm still crushed I wasn't there to see the awards in person.  Next year for sure!
For a complete list of the nominees, see our prior post and for complete details, visit the website of the 2012 World Fantasy Convention.