Feeling Cozy?
Feeling Cozy?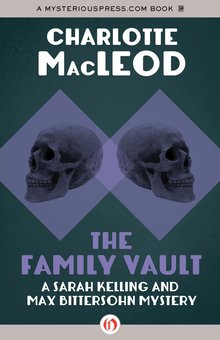 Most of you already know that I'm a big fan of mystery fiction. I've been reading all kinds of it for almost as long as I've been reading Fantasy and SF, starting with Agatha Christie's Mystery on the Blue Train when I was fourteen. For that matter, I was the co-founder of the Wolfe Island Scene of the Crime Festival, and many of my friends are crime writers.
I've often talked about crossovers, and mixed genre novels, but I don't think we have anything in our world that's the equivalent of the cozy mystery. Read on, and let me know what you think.
The easiest way to describe cozies is to say they're like Agatha Christie mysteries. Though she wasn't deliberately trying to write cozies – there being no such thing at the time – Christie established many of the standard conventions used by the cozy mystery today. See if any of this sounds familiar to you:
There will be a murder, which often takes place "off stage" and of which no graphic or gory details are given.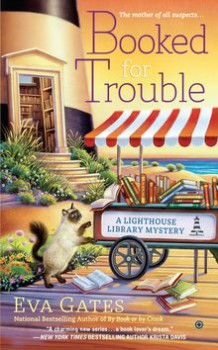 There is a small circle of suspects, all or most of whom have a motive for the murder.
The sleuth is an amateur, usually a young woman in her twenties or early thirties.
She is usually, but not always, a suspect, though she may be cleared of suspicion quite early.
A plausible excuse is given for why she gets involved in solving the mystery. For example, she has to clear herself, or a friend of suspicion, or she believes the police are focussing their attention in the wrong direction, or, the police don't think a murder has taken place.
Usually, but not always, our heroine has a "friend on the force" or some other type of professional criminalist who helps out.
She has some romantic involvement with one or more of the other characters.
She is instrumental in solving the crime, that is, she doesn't just figure it out for the cops, but actually confronts the killer, often finding herself in danger.
Laid out baldly like this, the whole thing does seem a bit formulaic, perhaps more than a bit contrived, and cozies are often dismissed on that basis. However, as writers and readers of genres strong in conventions ourselves, we need to tread carefully with this kind of accusation. After all, both Fantasy and SF are often dismissed as relying too heavily on formula and convention by people who aren't knowledgeable in our fields.
(Aside: having said this, I'm a firm believer in letting people like what they like, and dislike what they dislike. What I object to is summarily dismissing a genre because of what you suppose it to be, or what you've heard.)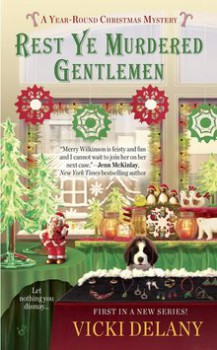 But I digress. All genres are defined by what we call literary conventions. Often, it's how writers play with the conventions – and play off them – that people find most entertaining and interesting.
In many instances cozies, like series in Fantasy and SF, are identified by the continuing characters – who aren't always female, regardless of what the conventions say. Christie's novels are divided for the most part between Miss Marple and Hercules Poirot – though whether he is, strictly speaking, an amateur, is open to debate. There's usually a romantic subplot, but it never involves either of these sleuths. Charlotte Macleod's two best known series are identified as "A Sarah Kelling Mystery" even though Sarah marries Max Bittersohn by the third or fourth book, and "A Peter Shandy Mystery."
Macleod has several other series, and the hallmark of all of them is their humour. The "reality" of her settings is heightened or exaggerated just enough to put a humorous spin on the world she creates. It is in all ways recognizable as the real world we inhabit ourselves – only more so. Though Macleod's books are much more light-hearted – as befits cozies – they're similar in this way to the work of Terry Pratchett or Tom Holt.
Still, both Christie and Macleod are classic mystery writers and neither of them set out to write what are now called cozies. Rather, I think that their work can be considered as instrumental in forming the conventions of the modern subgenre. In the last twenty years or so, writers have set about deliberately creating the "cozy mystery" and even though the characters recur, these cozy series are increasingly being identified by location, or by some theme, as in Eva Gates' Lighthouse Library Mysteries, or Vicki Delany's Year-Round Christmas Mysteries.
I want to point out that this subgenre is extremely popular, even in comparison with the broader mystery genre, which is second only to romance in general popularity. I also want to suggest that they can be quite difficult to write, considering that publishers discourage their writers from venturing too far from the cozy and narrow.
Hmmm. Do you think Dick Francis novels might be cozy thrillers?
---
Violette Malan is the author of the Dhulyn and Parno series of sword and sorcery adventures (now available in omnibus editions), as well as the Mirror Lands series of primary world fantasies. As VM Escalada, she is writing the upcoming Halls of Law series. Visit her website: www.violettemalan.com.