Treasure from a Phoenician Shipwreck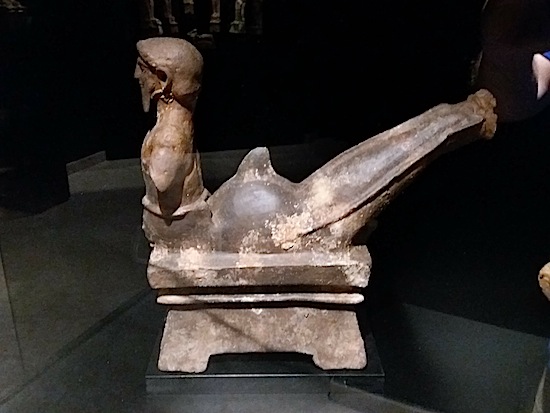 For the past couple of weeks I've been blogging about the sights of Málaga, Spain, most notably the popular castles of Alcazaba and Gibralfaro. Less well-known to casual visitors is the Ifergan Gallery, a private collection of ancient art collected by local wealthy collector Vicente Jimenez Ifergan.
I'd like to meet Ifergan, because if I ever get to be rich, this is something I'd do — collect ancient treasures from a dozen different civilizations and open a museum to show them off. The museum, while rather small, has some choice finds from Greece, Rome, Egypt, Iran, Mesopotamia, and more. The most interesting room showcases a large collection of Phoenician terracotta votive statuettes from the 9th to 3rd centuries BC.