Exploring the Alcazaba of Málaga, Spain
Exploring the Alcazaba of Málaga, Spain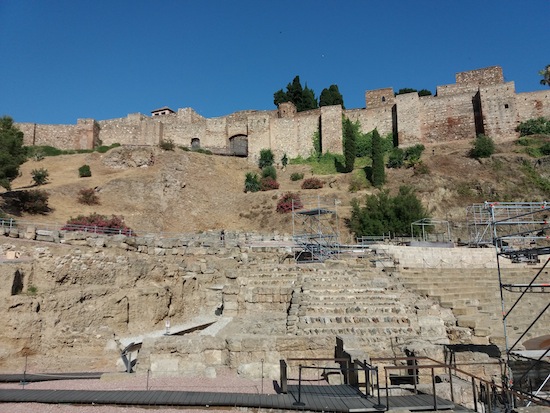 The Alcazaba with the ruins of a Roman theater in the foreground
Last week I had the pleasure of spending five days in Málaga, a historic port on Spain's south coast. Founded by the Phoenicians around the 8th century BC, it continued to be important during Roman times and well into the modern era. While it was never one of the major ports like Barcelona, it always saw brisk trade.
The main attractions are two museums dedicated to local-boy-done-good Pablo Picasso and a pair of impressive medieval castles. The first is the Alcazaba, which loomed over the town and we'll talk about today. Next week's castle is further upslope and is called the Gibralfaro.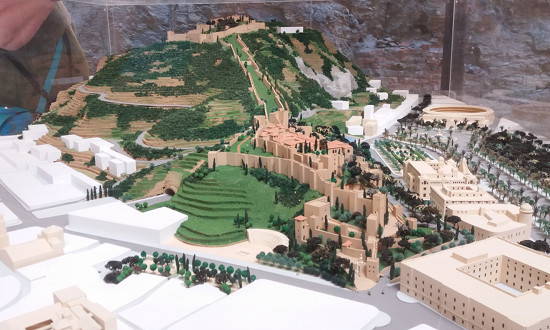 Model showing the Alcazaba in the foreground and the
Gibralfaro on the summit of the hill of the same name
"Alcazaba" is the Arabic word for "citadel" and there are several castles in Spain with this name. The Alcazaba of Málaga was completed in 1063 by Badis ibn Habus, the third Berber king of the Taifa of Granada. Successive rulers added to it and the fort as it stands today has 110 main towers, several smaller towers, and three concentric walls.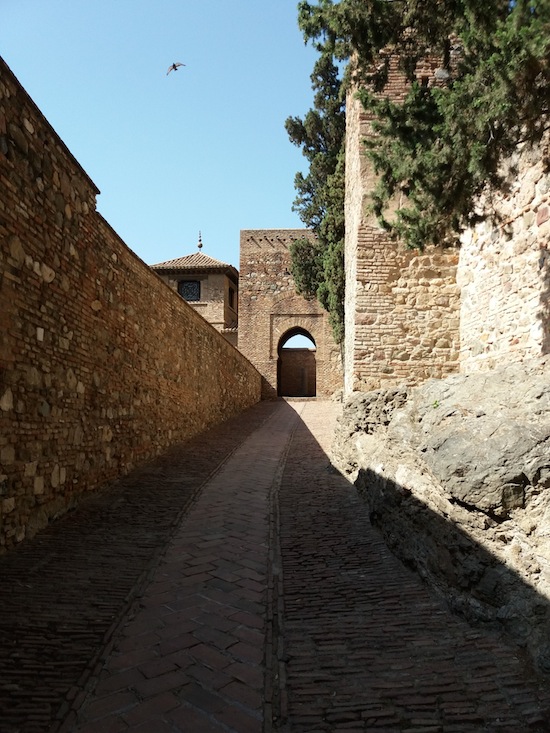 The entrance hems you in while making you
an easy target for defenders on the wall
There is some evidence of an earlier Phoenician fort and neighborhood on the hill, along with another one at the foot of the hill where the city of Málaga now stands. Some of the old Phoenician walls are preserved in the basement of the Picasso Museum.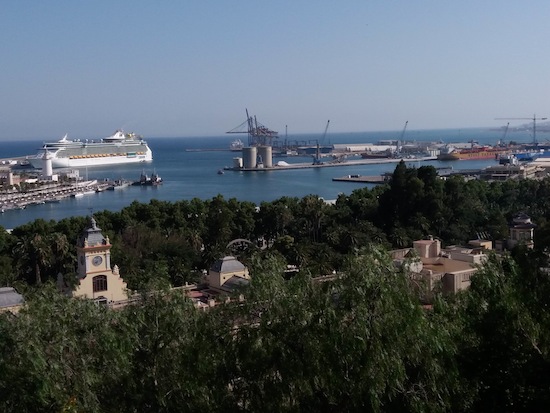 The Alcazaba is a rambling place that's a bit confusing to walk around in. Every turn takes you to another battlement, or another shady courtyard with Moorish arches opening onto a burbling fountain. The views across the town and port are fantastic.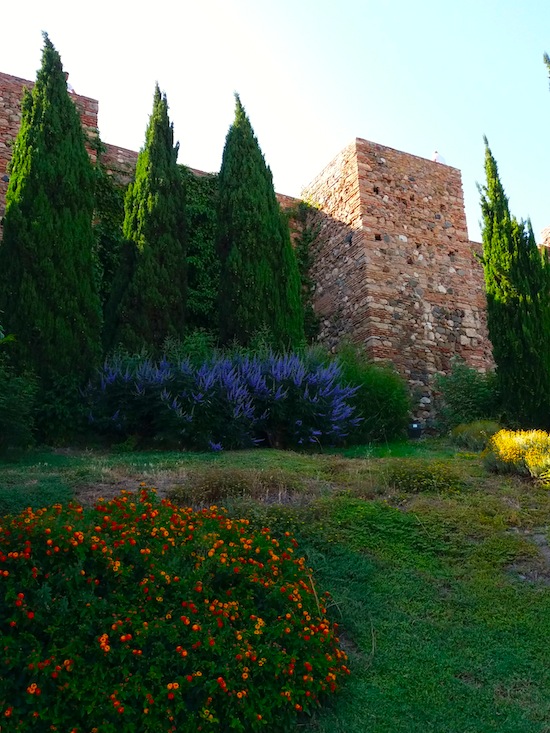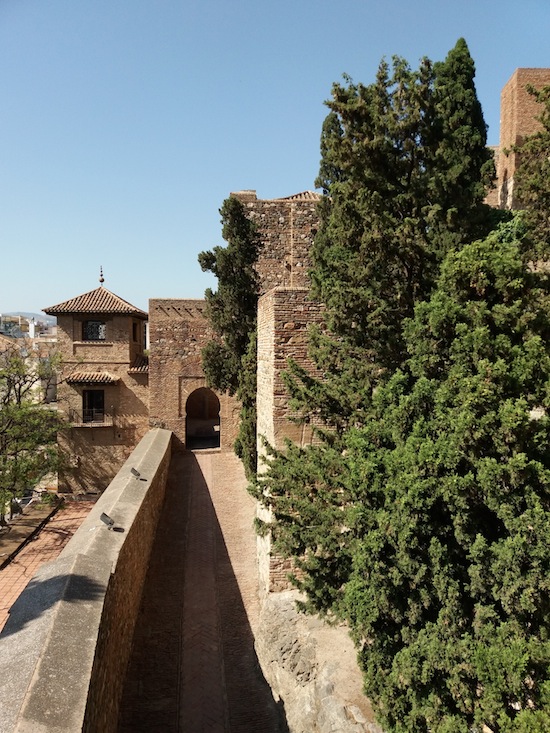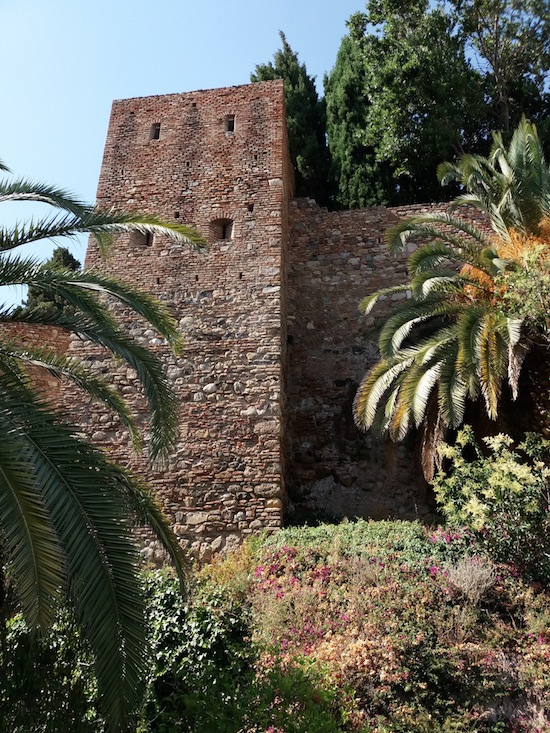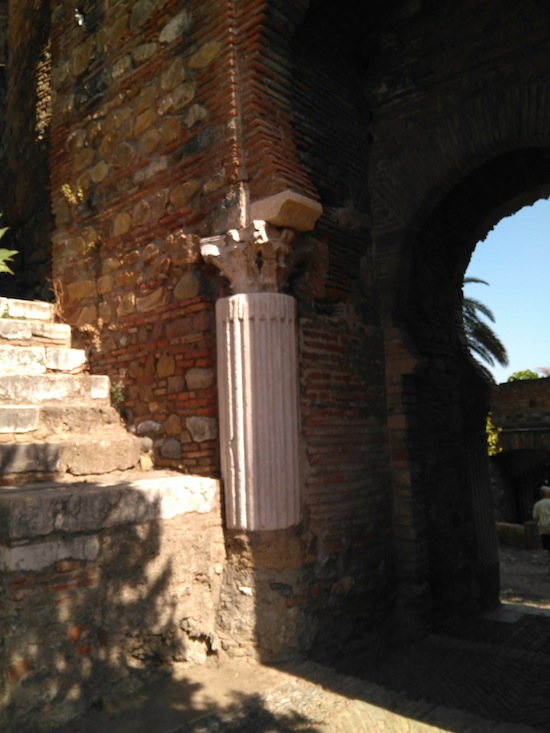 The Moors reused many stones and bricks from earlier Roman buildings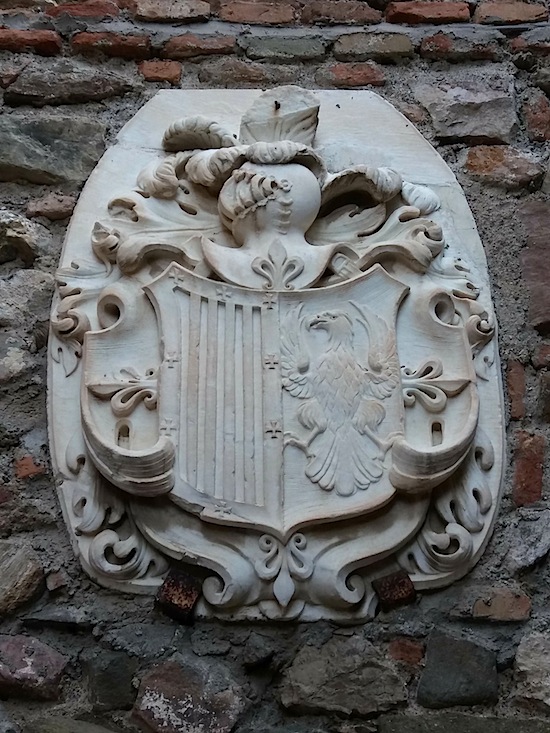 Later Christian rulers put their stamp on the fort, although
the main architectural features remain mostly Moorish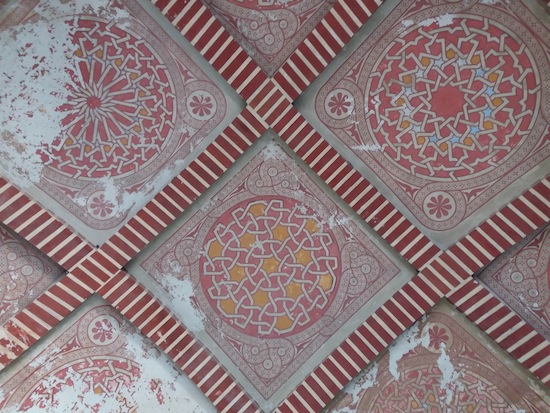 A preserved Moorish roof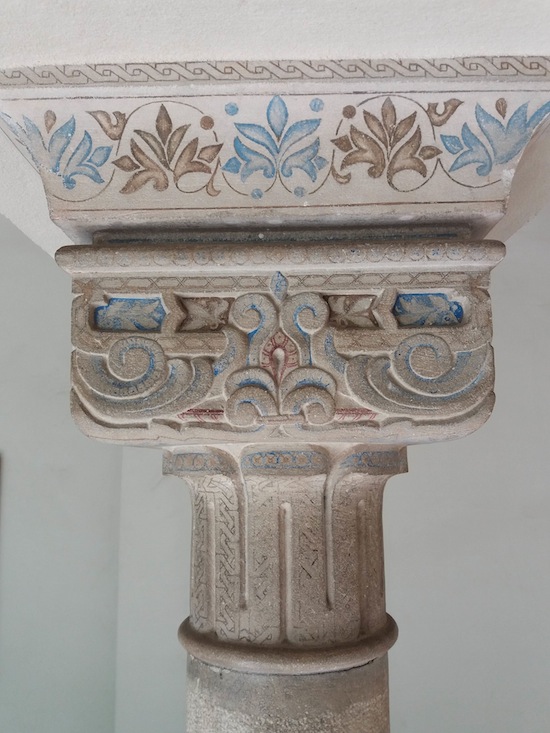 A Moorish column capital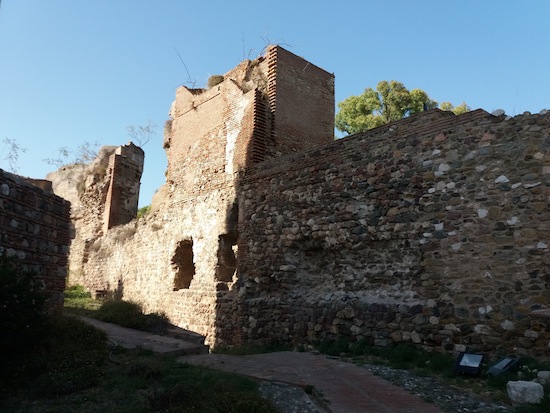 When my wife first came here thirty years ago, she said all
of the castle looked like this. An extensive renovation
campaign has made the place much more attractive.
All photos copyright Sean McLachlan unless otherwise noted.
---
Sean McLachlan is the author of the historical fantasy novel A Fine Likeness, set in Civil War Missouri, and several other titles. Find out more about him on his blog and Amazon author's page. His latest book, The Case of the Purloined Pyramid, is a neo-pulp detective novel set in Cairo in 1919.