Blogging Austin Briggs' Flash Gordon, Part Two – "Freeland"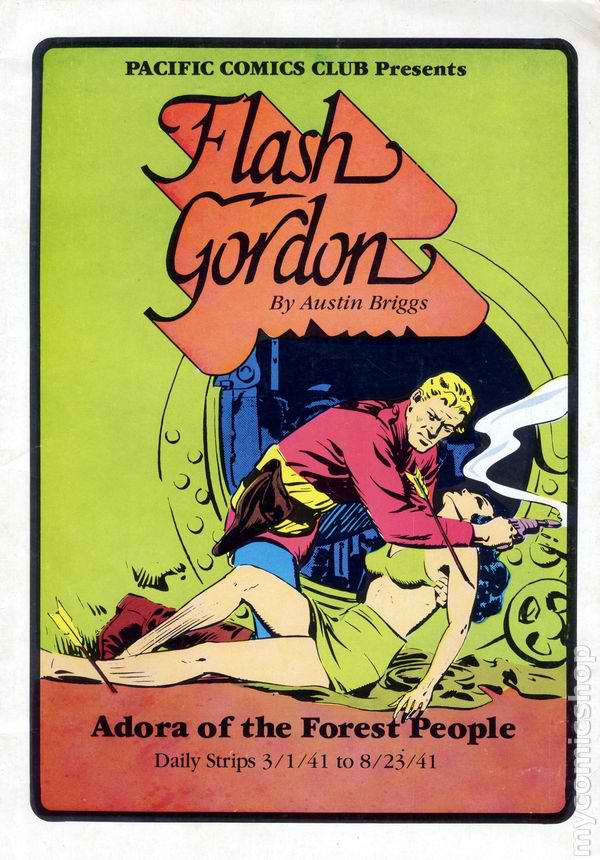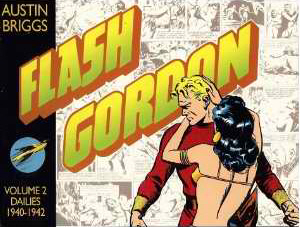 "Freeland" was the second installment of Austin Briggs' Flash Gordon daily comic strip serial for King Features Syndicate. Originally published between February 24 and August 21, 1941, "Freeland" was the second story in the daily companion to Alex Raymond's celebrated Sunday strip. It is the second of two Briggs strips available in a reprint collection from Kitchen Sink Press.
"Freeland" gets underway with the ship bearing our motley crew making its way toward the Promised Land free from Ming. Flash and Dale set out in a rocketship to scout for a safe harbor and encounter a hostile tribe of what appear to be Native Americans.
Once more, Austin Briggs demonstrates his version of Mongo is more attuned to contemporary American experience or American history than the prehistoric or Medieval Europe model chosen by Alex Raymond. Briggs may also be borrowing a page from Edgar Rice Burroughs (one of Raymond's primary inspirations) in transplanting Native Americans to another world.