NOTE: The following article was first published on January 22, 2010. Thank you to John O'Neill for agreeing to reprint these early articles, so they are archived at Black Gate which has been my home for over 5 years and 250 articles now. Thank you to Deuce Richardson without whom I never would have found my way. Minor editorial changes have been made in some cases to the original text.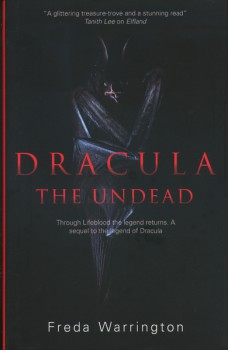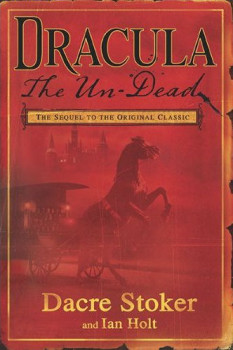 Dracula the Undead by Freda Warrington is a true rarity – a sequel to a literary classic that doesn't pale in comparison. Warrington is a respected British fantasy and horror author with a loyal following in the UK. Her prose is worthy of greater acclaim. Dracula the Undead was first published as a paperback original in the UK in 1997 to coincide with the centennial of Stoker's classic. The book gained some decent reviews but never made it across the Atlantic and seemed doomed to fade into obscurity.
Flash forward to October 2009 and the publication of Dacre Stoker and Ian Holt's "authorized" sequel, Dracula the Un-Dead. Their book received a great deal of media attention and was displayed prominently in retail bookstores. It was the sequel I wanted to love as a Stoker fan, but I'm afraid I am far too much of a purist to embrace it. However, I did note that Severn House (a British publisher that started out in the mid-seventies recycling titles from another British bargain-priced reprint specialty press, Tom Stacey) was bringing the Freda Warrington book back in a hardcover edition to capitalize on the attention granted the nearly identically-titled Stoker/Holt sequel. I was aware of the Warrington book and since my book shelf already contained a few Severn House titles from decades past, I was happy to see they had now acquired US distribution so I made a point of picking the book up.
---