Nero Wolfe's Brownstone: Stay at Home – Day 39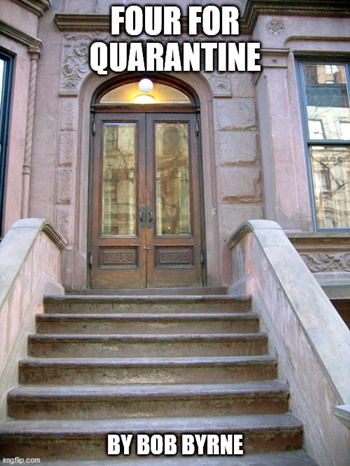 So, in 2020, as the Pandemic settled in like an unwanted relative who just came for a week and is still tying up the bathroom, I did a series of posts for the FB Page of the Nero Wolfe fan club, The Wolfe Pack. I speculated on what Stay at Home would be like for Archie, living in the Brownstone with Nero Wolfe, Fritz Brenner, and Theodore Horstmann. I have already re-posted days one through thirty-eight. Here is day thirty nine (April 29). It helps if you read the series in order, so I've included links to the earlier entries.
Day Thirty Nine– 2020 Stay at Home
Fritz doesn't like to freeze meat, which is understandable for a master chef – certainly one who is cooking for Nero Wolfe. But with pork-processing plants shutting down all over the country, he took delivery this morning of enough pork to last us awhile.
I offered to help him organize and store it all, but he declined. Fritz keeps complete control of his well-ordered kitchen. I sat down at my breakfast table with a small pitcher of milk and amused myself by watching him. Fritz sometimes does a one-man running commentary on his kitchen operations, in a mix of Swiss and English. It's better than television. …